We use affiliate links. If you buy something through the links on this page, we may earn a commission at no cost to you. Learn more.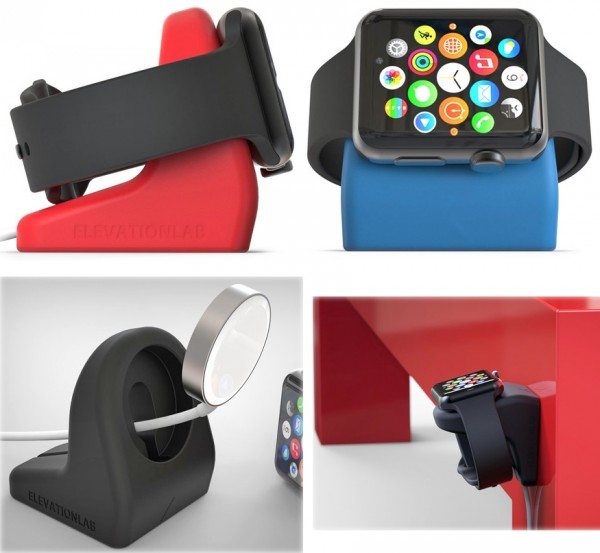 In watchOS 2, Apple says your Watch will function as your alarm clock when you charge it as it lays on its side.  Most stands on the marketplace now don't place the watch on its side, so you won't be able to take advantage of the rotated face and snooze button of the Nightstand mode using your current charging stand.  The new Night Stand for Apple Watch from ElevationLab places the Watch on its side as it charges, so it's perfect for using the Watch as your tiny alarm clock.  The Night Stand is molded in solid, medical-grade silicone; it's soft enough that you don't need to worry about scratching your watch with it, as a metal stand can, and the silicone "naturally kills germs."  The bottom of the stand has a NanoPad that "holds strong to smooth surfaces with microscopic air vacuums"; it also comes with a custom, ultra-strong 3M adhesive back so you can attach the stand to the side of your table or your bed.
The Night Stand is compatible with all Apple Watches, including those with bands that won't open flat.  The Night Stand is available in black, red, or blue for $29 from ElevationLab.