We use affiliate links. If you buy something through the links on this page, we may earn a commission at no cost to you. Learn more.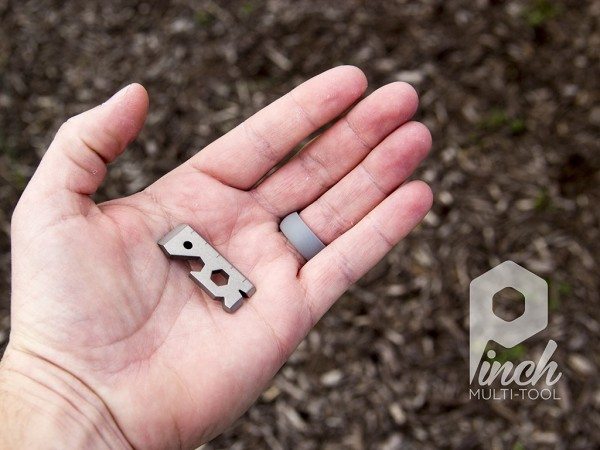 Pocket tools come in many sizes and shapes these days, and are made of many exotic materials. So, what makes a pocket tool different? To me lately it has been size and weight. I have my fair share of "pocket tools" that are usually around the size of a credit card. That is great if you want to carry them in a wallet but what about if you want to carry a tool on a key chain? The Pinch multi-tool is a Kickstarter project by Jeff Morin. It is truly a keychain multi-tool measuring 1.5″ x 0.5″. The Pinch is listed to have 11+ functions and will be made of either Stainless steel or Titanium. The Pinch has the following functions listed:
Box cutter
Hex wrench (6mm)
Wire stripper notch
Nail puller
Flat screwdriver
1″ mini scraper
Hex bit holder (1/4″)
Keychain hole
1″ mini ruler
Mini pry bar
Bottle opener
There are many pledge points for this project with a $19 pledge getting you one Stainless steel Pinch. This project is seeking funding until May 12, 2015 and if successful will ship in the June 2015 time frame.