We use affiliate links. If you buy something through the links on this page, we may earn a commission at no cost to you. Learn more.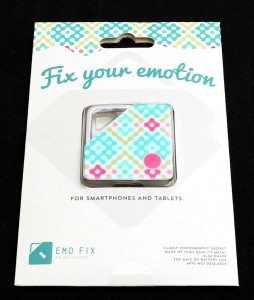 I don't know about you, but I'm really sick of the whole selfie craze. No one wants to see image after image of your goofy looking duck face. But if you absolutely must use your phone to take pictures or videos of yourself, having a remote shutter button is a handy gadget for the selfie and even the not so selfie obsessed. EmoFix is a Bluetooth selfie remote project on IndieGoGo that is currently seeking $15,000 funding.
Note: Images can be clicked to view a larger size.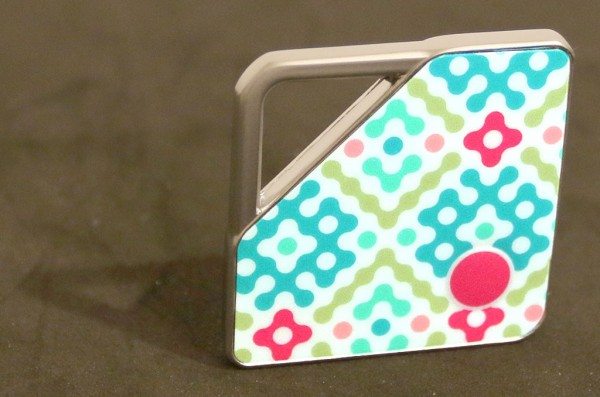 The EmoFix a small keychain sized device that has a shell made of zinc alloy. It features a large loop that you can use to attach the EmoFix to your keychain, your gear bag or belt loop.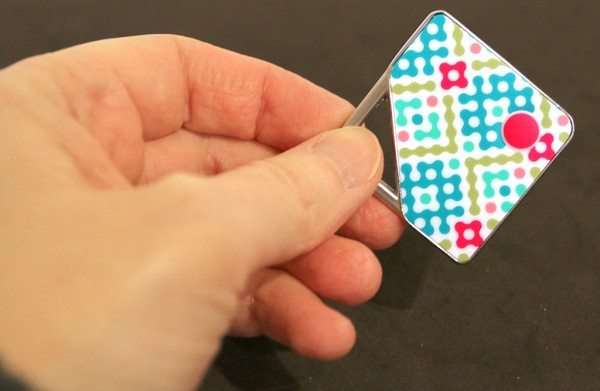 The outside of the remote shutter has a colorful pattern with a raised button in the lower corner.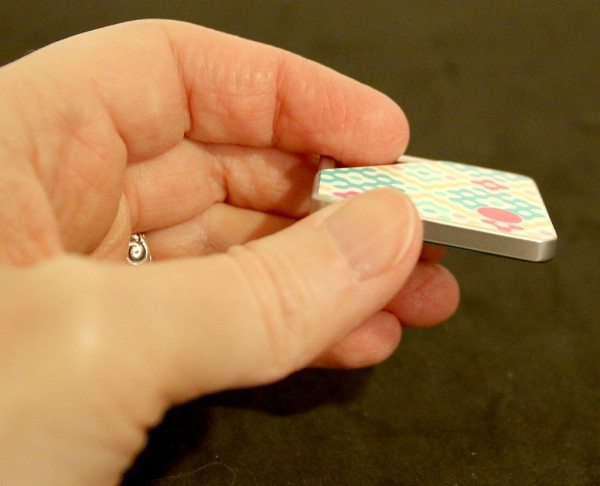 The button wakes up the EmoFix so that you can pair it with your iOS or Android device. A blue LED above the button will flash when the device is "awake" and ready for use. A replaceable 200 mAh CR2032 coin cell battery powers the EmoFix  for up to 2 years when used up to 30 times a day. When paired with an Android device it will automatically turn off after 90 seconds of inactivity. With iOS devices it turns off after 60 minutes.
The EmoFix is water resistant, has a 30 ft range and can be paired with up to 7 other devices. However only one device can be paired at any given time. The nice thing is that no external apps are required to use this selfie remote. Just pair it with your iOS or Android device, launch the camera app and you're done. A press of the EmoFix button will snap a picture when you're in image capture mode and is supposed to toggle video recording when you're in movie mode. I tested the EmoFix with a Nexus 6, LG G3 and a Samsung Galaxy S6 Edge, all using their built in camera apps. Other than having to press the button once to wake it up if it had timed out, the EmoFix worked fine as a remote shutter button for all three devices. I had a different experience using it for video capture though. It worked well with the Nexus 6 and would toggle video capture on and off when the button was pressed. On the LG G3, it would do nothing in video recording mode and on the Samsung Galaxy S6 Edge, it would stop video recording but subsequent presses would snap pictures instead of starting a new video.
The EmoFix works fine as a remote shutter button for taking selfies, groupies and other shots where you need to locate the phone/device somewhere other than your own hand. But for video control, the EmoFix didn't work well at all. The button also exhibits strange behavior when pressed outside of the camera app.
The device itself is well made and works fine for one function only … snapping pictures. If you're after a gadget that will help you do that, the EmoFix fits the bill. Especially if you can score one at their early bird price of $19. Once those are gone, a $29 pledge will reserve one EmoFix including a couple accessories and free shipping with availability estimated for August.
Source: The sample for this review was provided by EMO FIX. Please visit their site for more info on IndieGoGo to made a pledge.