We use affiliate links. If you buy something through the links on this page, we may earn a commission at no cost to you. Learn more.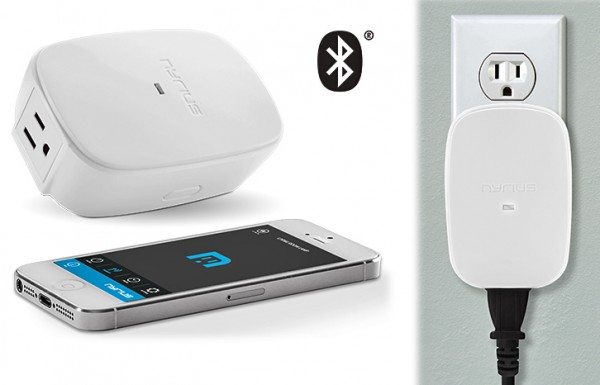 Nyrius has launched a Kickstarter campaign to fund a new method of automating control of lamps and small appliances in your home.  The Nyrius Smart Outlet connects to an app on your smartphone or tablet via Bluetooth, so you don't even have to have an internet connection to use them.  So long as you are within 33 feet of the device plugged into the Smart Outlet, you can use your smartphone to turn the device on or off.  You can also configure the Smart Outlet to recognize when you and your smartphone controller enter or leave a room and turn the device on or off, respectively.  You can even set up schedules that will turn your connected device on or off at specified times, even if your smartphone isn't within Bluetooth range.
You can connect up to 3 Smart Outlets to an Apple device or up to 7 Smart Outlets to an Android device.  You can monitor all connected devices through the app, and you'll save energy by programming your Smart Outlet-connected devices to work only when you are in the room or only during scheduled hours.
The funding period ends Tuesday, April 21, 2015 at 9:06 AM EDT.  A minimum pledge of $40 Canadian nets you one Smart Outlet.  Delivery is expected in May 2015, if the funding goal is met.  The Nyrius Smart Outlet ships only to Canada and the US.