We use affiliate links. If you buy something through the links on this page, we may earn a commission at no cost to you. Learn more.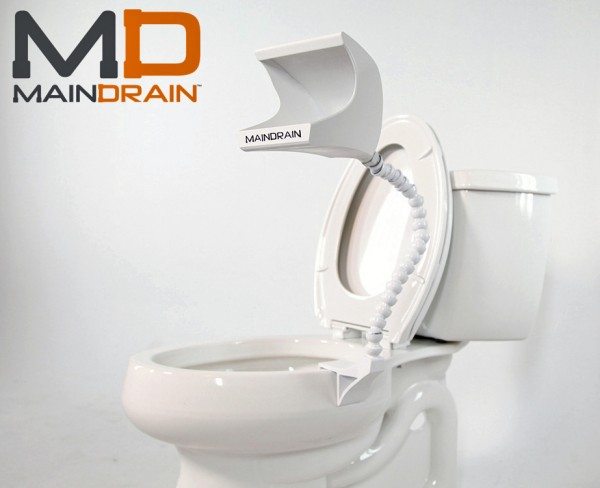 If you've been missing having a urinal in your home, then you need to make a pledge to support the MainDrain Kickstarter project.  The MainDrain is a urinal that you can add to your existing toilet without any costly plumbing.  It's designed to attach to the toilet bowl without causing any damage to the toilet; the toilet sit will lower over the attachment, and you can use it without having to remove the MainDrain first.  The MainDrain is adjustable to any height, for easy use by children to adults.  It's made of hydrophobic materials, and it supposedly cleans easily just by spraying a cleaning liquid into it.
Should MainDrain meet the funding goals, a pledge of $45 will get you a MainDrain.  The funding period continues through Thursday, March 5, 2015 at 7:47am EST.