We use affiliate links. If you buy something through the links on this page, we may earn a commission at no cost to you. Learn more.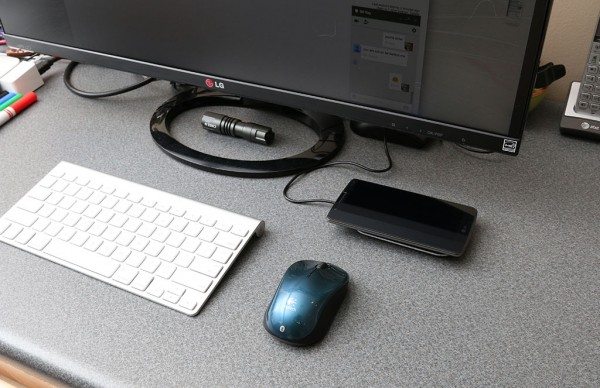 I can't wait till the day when our smartphones have batteries that will last for a week or longer without needing a recharge. Hey I can dream can't I? Until that day comes (I'm not holding my breath), I will just make do with Qi wireless charging. Qi which is pronounced as chee, is a wireless charging standard from the Wireless Power Consortium for inductive electrical power transfer over distances of up to 4 cm (1.6 inches). At least that's what Wikipedia says it is. All I know is that I love wireless charging and have been using various Qi charging pads and docks for the past few years. The latest one I have had the opportunity to test is the Choetech Qi Wireless Charger (T513). Let's check it out.

Note: Images can be clicked to view a larger size.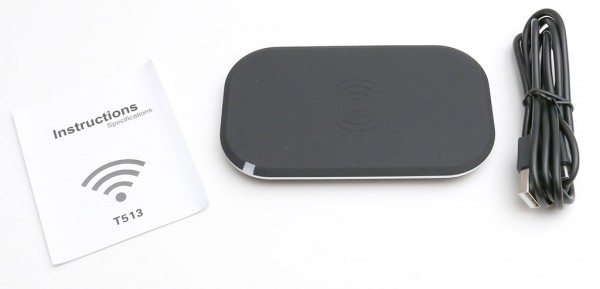 Package contents
Qi Wireless Charger (T513)
Micro USB cable
Instructions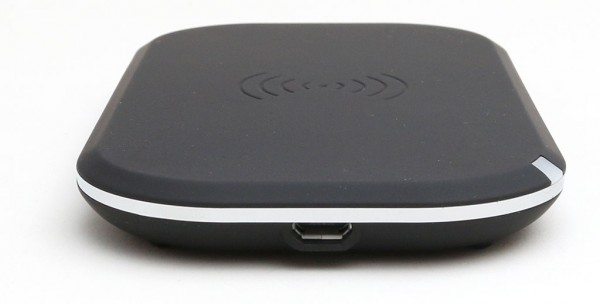 This charger is the pad variety. It's been designed so that the Qi enabled device lays on top of it. On one end is a micro USB and a charging status LED which glows blue while charging and turns off when the device is fully charged or in standby mode.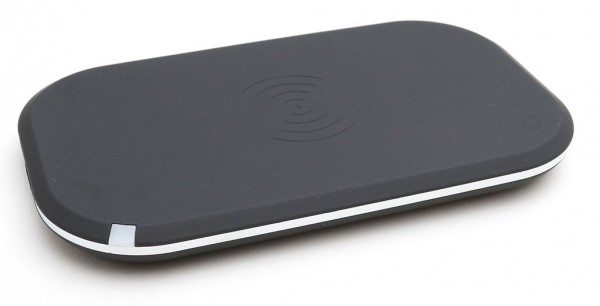 The charger is small, about the size of a deck of cards. It has a soft rubber covering on the top and bottom and has a chromed trim around the edges.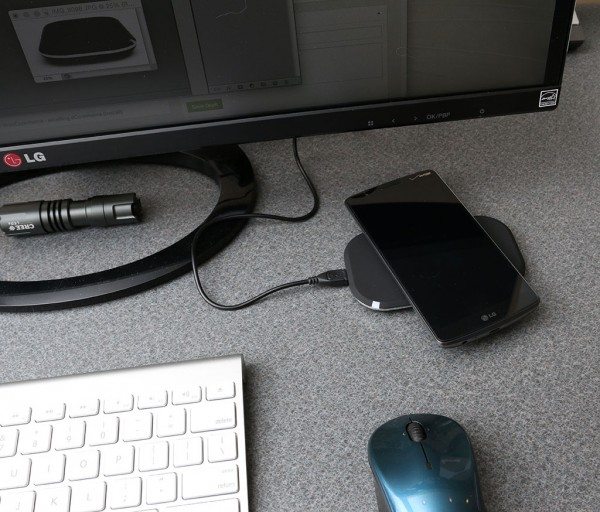 To use the charger, you'll need a Qi enabled device. I tested this Qi charger with my LG G3 Android smartphone with a 3rd party Qi patch that I bought on eBay. Hooking up the Choetech is simple. Just plug the included USB cable into a open USB port on your computer, set the device on the charger and you're done. If the device is positioned correctly, the LED on the charger will turn on and charging will commence. I found that I could set the LG G3 in pretty much any angle as long as it was centered over the center of the charging pad. Unlike some Qi chargers, it's not hard to find the sweet spot on this one.
The Choetech Qi Wireless Charger (T513) is a simple product that works well, doesn't take up too much room on a table and doesn't cost too much ($35.99 from Amazon which even includes a Samsung Galaxy Note 4 Qi charging patch). If you're looking for an inexpensive Qi charger or a second one for the office, the Choetech is a good choice.
Source: The sample for this review was provided by Choetech. Please visit their site for more info or Amazon to order.