We use affiliate links. If you buy something through the links on this page, we may earn a commission at no cost to you. Learn more.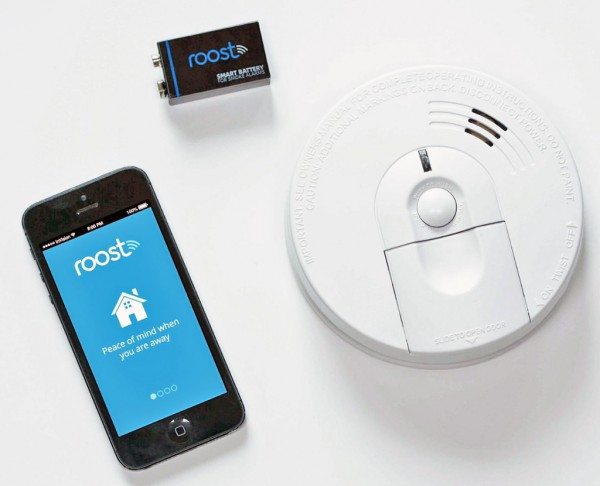 You want to have a smarter home – one that can notify you of events happening at home through your mobile device – but you don't have purchasing all new equipment in your budget.  You can make your current carbon monoxide and fire detectors smarter just by using a smart battery from Roost.  They say: "No hubs, no wires and no need to hire an outside contractor. With one smart battery and an app, Roost delivers peace of mind.  The patent-pending Roost Smart Battery uniquely combines a lithium battery and advanced Wi-Fi in a familiar 9V package. Coupled with an intuitive smartphone app, the Roost Smart Battery solution delivers notifications to your smartphone when your smoke alarm activates, even if you are not at home."
With the Roost 9V smart battery installed, your regular old detector is now able to send you messages through a smartphone app whenever your detector activates.  It will even notify you of weak batteries weeks before they are completely drained, so you'll never have to hear that ear-splitting chirp again.  The Roost Smart Battery has a 5-year lifetime, and it is compatible with any fire or CO detector that uses a 9V battery.  The mobile app is available for devices running iOS 6.0 and above and Android 4.2 and above.
The Roost Smart Batteries will ship in June 2015, but they are available for pre-order now.  One Roost Smart Battery is $40, a set of two is $65, or a set of four is $120.  Learn more, sign up for updates, or pre-order at Roost.