We use affiliate links. If you buy something through the links on this page, we may earn a commission at no cost to you. Learn more.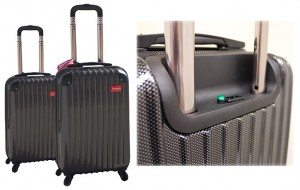 ThermalStrike Heated Luggage promises to be the only luggage that kills bedbugs, so you don't bring any unwanted little hangers-on home from trips.  I hear stories every week about how bad bedbug infestations are to eliminate and how this place or that place is infested.  You don't always know what hotels to avoid to prevent picking up bedbugs, so you need a way to be sure you don't bring them home with you.  ThermalStrike luggage has a "practically indestructible" polycarbonate shell, toughened telescopic aluminum handle, reinforced corner guards, and an integrated TSA-approved lock.  It also has 3600 rotational wheels, which make it easy to maneuver.  To kill any bedbugs or other insects that may be trying to hitch a ride with you, simply plug the luggage into an AC wall outlet to begin the heating process.  Its ultra-thin infrared heating system, which is TSA and FAA compliant, brings the internal temperature to 1400F to kill insects.
ThermalStrike Heated Luggage is available as a 20″ carry on ($199), a 24″ upright bag ($249), or as a set of both ($399) from ThermalStrike Heated Technologies.