We use affiliate links. If you buy something through the links on this page, we may earn a commission at no cost to you. Learn more.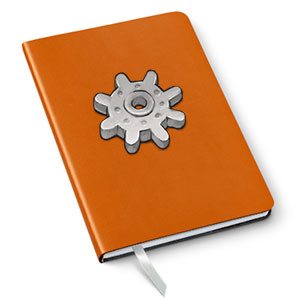 I received an email from Verizon telling me that the New Moto X smartphone and Moto Maker rolled out today. If you're not familiar with Moto Maker, it's a special customization service for the Moto X Android smartphone. You use it to choose from a thousand combinations for the back, front and trim colors of the Moto X. Actually it's not just colors that you can change. You can even have a leather or wood back cover, making the phone very personally yours. So that got me thinking… what would my dream phone look like and what features would it have that phones these days do not already have? 
After some thought, this is the feature set for my dream phone:
Same physical size as my LG G3. This is a better size for me than larger phablets like my previous phone, the Samsung Galaxy Note 2.
Speaking of the Note 2, I'd want my dream phone to have a stylus like the Note 2. I don't use a stylus very often, but when I want to use one, I want it to be as precise as that one.
5.5 inch display that looks as good indoors as outdoors. I've yet to find a phone with a screen that you can read in direct sunlight. While we're at it, let's make it a transforming display that goes from color to e-ink when you want to read a book and not use a lot of battery life.
The phone must have Qi wireless charging, NFC and an FM radio that doesn't require you to use your headphones as the antenna.
Some type of very long range Bluetooth so that I can leave the phone on my desk and then go 100's of feet away while still being able to receive texts and calls on a watch or smaller pocket device.
A dedicated physical shutter button for the camera because I hate tapping the screen to take a picture and seem to always have my phone in the wrong orientation to use a volume button. Volume buttons as shutter buttons can also be awkwardly placed like the on LG G3. If you want to take a picture in landscape mode, it seems odd to reach around the back of the phone to snap the picture.
A battery that lasts for 24hrs of heavy use and some sort of solar cell in the display that can trickle charge the phone's batteries with ambient light. That tech is already in devices like the Logitech Solar Wireless Keyboard that we reviewed almost 4 years ago..
128GB of memory and a microSD card slot for even more storage.
A tiny LCD screen on the bezel that always shows the time of day and tiny icons for missed calls or messages without pressing any buttons. I don't know about you, but the notification LED for Android isn't very good… especially on my LG G3. It blinks so slow that I rarely ever notice it.
Android OS. Sorry Apple but iOS just doesn't do it for me anymore.
Won't bend if I put it in my back pocket – just kidding 😉 ok, not really kidding.
I tried not to get too out there with crazy features like a 3 inch device that transforms into a 10 inch device. Actually most of the features I've mentioned could be added to phones right now. The only ones that are futuristic are the very long range Bluetooth and a battery that can last for a full 24hrs of heavy use.
What am I missing? What features would your dream phone have?