We use affiliate links. If you buy something through the links on this page, we may earn a commission at no cost to you. Learn more.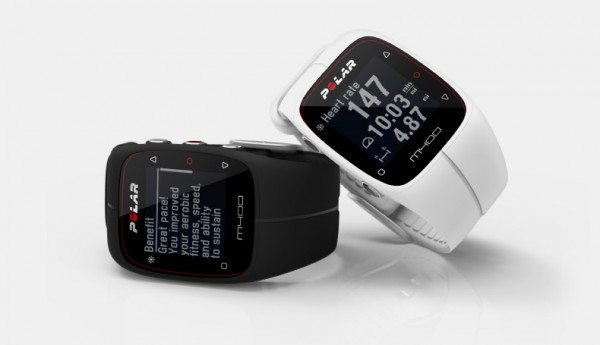 Last week I posted a review of the Polar Loop activity tracker wrist band. This week Polar as announced a new activity tracker that some powerful new features geared towards runners. The new M400 is water-resistant and comes in white and black versions. It features Bluetooth connectivity with mobile devices and Polar's own Flow app which lets you track your fitness progress. With 24/7 activity tracking, the M400 will keep track of important training metrics like speed, pace, distance and altitude using the built-in GPS. It also can track your heart rate data using the optional Polar H7 heart rate sensor. In addition to running metrics, this watch also tracks your steps, calories burned and how restfully you slept. Like the Loop, the M400 will alert you when you're inactive. The alerts show up directly on your wrist and through the Polar Flow app. More features include:
Polar Running Programs** – After getting your personal fitness level and setting a goal – such as running a 5k, 10k or marathon – you will get tailored weekly training targets and motivational guidance to help you get to the finish line, as well as cross-training workout suggestions

Personal Best – You can keep tabs on your personal bests because the M400 notifies you when you break a record

End Time Estimator – When getting ready for your upcoming race, you can get an idea of how long it will take you to cross the finish line based on your training history of speed and pace

Back to Start – Directs you to your starting point in the shortest distance possible, letting you try new routes or travel without fear of getting lost

Running Index – You can track improvements in how fast and efficiently you run, and can also predict estimated finish times for common running distances, like 5k, 10k, half marathon and marathon
Relive – A fun and shareable animated feature that lets you relive your routes with snapshots from your workout, such as your pace, distance, maximum heart rate and approximate location
The Polar M400 is available this Fall on ShopPolar.com for $199.95, or can be purchased for $249.95 with the additional H7 heart rate sensor. The M400 will be available from leading sports retailers, local specialty retailers and online.