We use affiliate links. If you buy something through the links on this page, we may earn a commission at no cost to you. Learn more.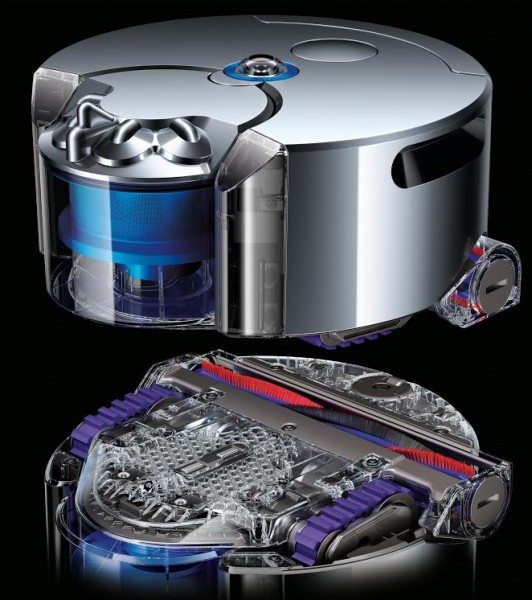 In all my gadget reviewing years, I have yet to try or even test a robotic vacuum cleaner. It hasn't been from lack of desire, I just haven't found one worth trying – till now. Today in Tokyo, Dyson unveiled the Dyson 360 Eye cyclonic robot vacuum cleaner and it looks very impressive. From its 360 degree panoramic camera that lets it see the whole room to map and navigate its cleaning course for maximum cleaning coverage, to the tank style tracks that are used instead of wheels. The tracks allow the vacuum to easily go from hard floor to carpet without getting hung up and stuck. The Dyson 360 Eye also features a 78,000 rpm motor which has the highest suction power of any robot vacuum currently available. It's so powerful that it can pick up dirt and dust particles that are 0.5 microns – 600 times smaller than the period at the end of this sentence. Wow, this robot vac looks like the one to beat. And what would a robot vacuum be without the ability to control it with your smartphone. The Dyson Link app allows you to schedule how and when your Dyson 360 Eye robot vacuum cleans and enables you to even see a map of its cleaning progress when you're not at home.
The bad news is that the Dyson 360 Eye cyclonic robot vacuum cleaner won't be available for sale in the US till later in 2015… And there's no info on pricing yet either although Dyson says it will be competitive within the robot vacuum market. More info can be found at http://www.dyson360eye.com/. Check out the demo video after the jump.