We use affiliate links. If you buy something through the links on this page, we may earn a commission at no cost to you. Learn more.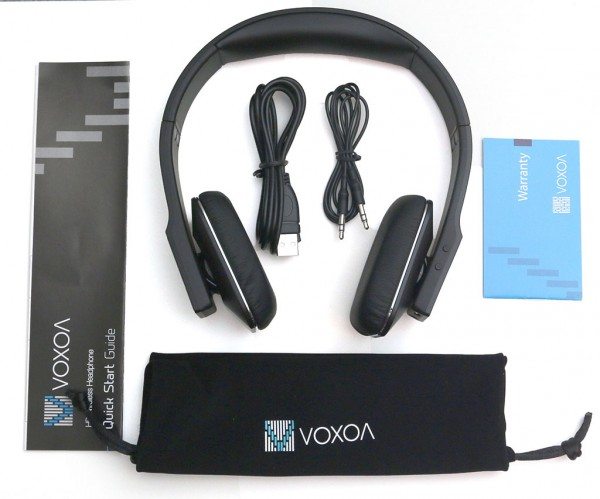 I'm not normally a fan of over the ear style headphones because they feel a little too isolating and usually aren't that comfortable to me. When the VOXOA HD Wireless Headphones were offered to me to review, my first thought was to offer them to Bill H. or the rest of the Gadgeteer team, but the fact that they were wireless headphones piqued my interest so I accepted the offer. They showed up on my doorstep a few weeks ago and I've been using them to listen to tunes streamed from my Samsung Galaxy Note 2. Thumbs up or thumbs down? Keep reading to find out.
Note: Images can be clicked to view a larger size.
Package contents
VOXOA headphones
Micro USB charging cable
Line-in cable 3.5 mm
Carrying pouch
Quick start guide
Warranty and registration card
Hardware specifications
Sound pressure level: 108 dB
Impedance: 64 Ohms
Frequency response: 10Hz-20KHz
Connectivity: Bluetooth 4.0, Embedded NFC technology
AAC codec support, aptX, echo cancellation
Battery capacity: 430 mAH Music play time: 16 Hours, Charging time: 3 Hours
Dimensions: 176x165x32 mm
Weight: 173 g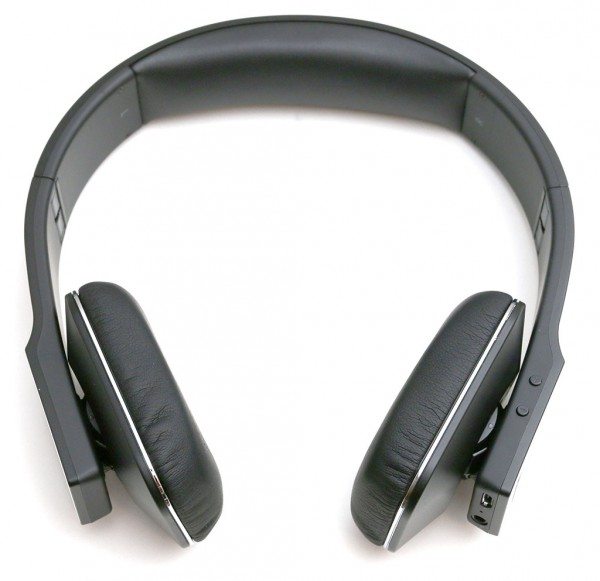 My first impression of these headphones was favorable because they aren't overly flashy or huge. They are available in black or white with a subtle chrome ring around the earphones that give them an attractive look. As you can see, I was sent the black version of the headphones. I like that they are made of black plastic with a matte finish that doesn't show fingerprints or smudges.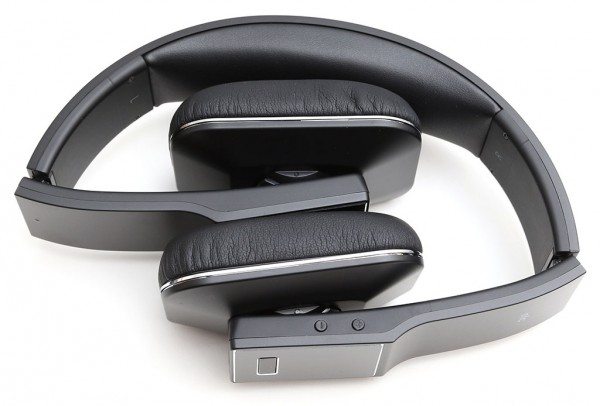 The headphones can fold to conserve space and fit into the included drawstring bag, which makes them easy to transport in your gear bag or suitcase.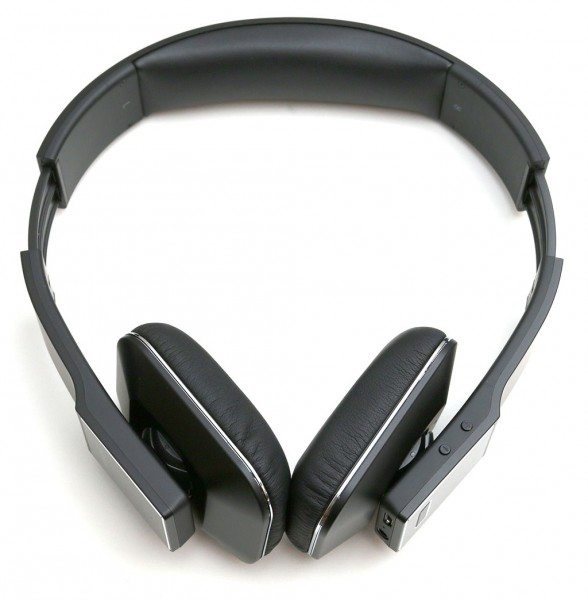 They unfold and expand to customize the fit of small and large noggins. One thing I immediately appreciated was the padded head band that rests on the top of your head. It really adds to the overall comfort of these headphones.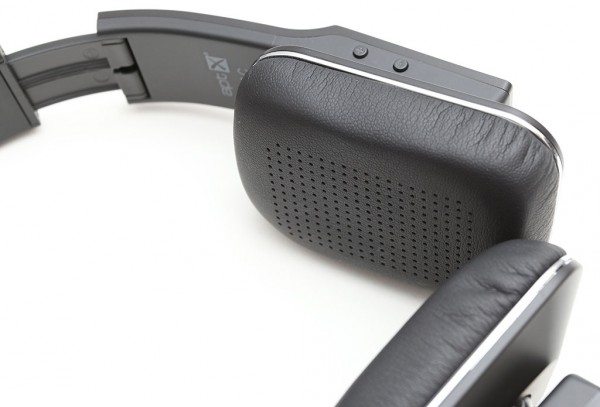 The earphones are very comfortable because they are padded with soft covering and can swivel up / down and side to side. I've had problems with other headphones making my ears sweat (ick). I don't have that issue with the VOXOA headphones though.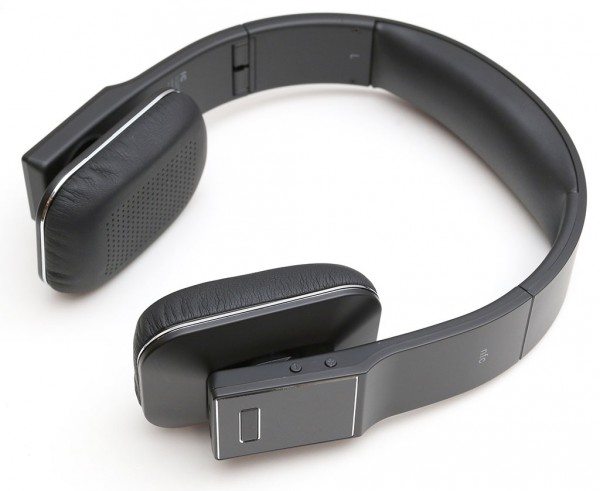 All the controls and physical connections are located on the right side of the headphones along with the NFC tag that makes pairing these headphones with your Android or other NFC enabled device (sorry iPhone!) super easy and quick.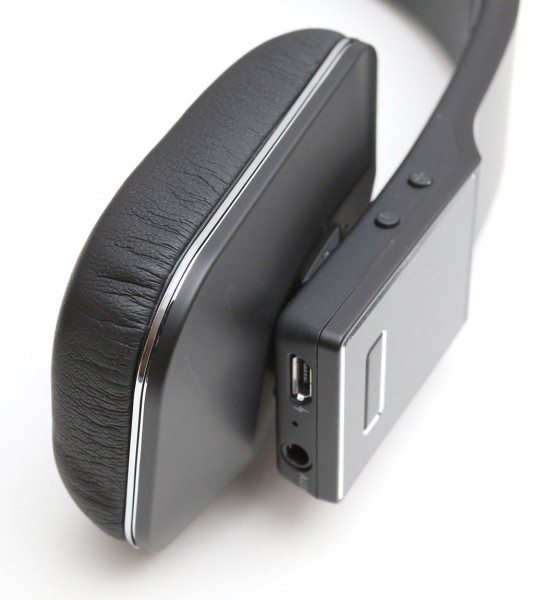 On the back back side of the earphone are the volume buttons, along the bottom is a micro USB connector for charging, 3.5mm AUX in jack and tiny status LED. on the outside is the multi-function button toggles power, pairing, answer, end and rejects calls. The button can also be used to transfer calls back to the phone's speaker, mute the mic, voice dial (depending on the device) and redial. Of course you have to remember all of the button presses to issue these commands. I usually fail at this ;o)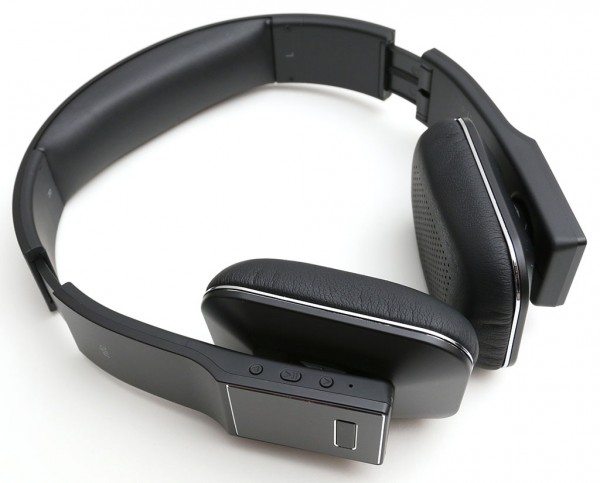 On the front of the earphone you'll find the prev, play/pause and next track buttons. The built in microphone is also located on this side. All of the media control buttons are raised enough that you can find them blindly with your finger. They have good tactile feedback too. The multi-function button is flush with the surrounding plastic casing, but it's still relatively easy to find with your finger since you can feel the edges.
The headphones feel well made and durable without being over built or overly rugged. They are comfortable to wear for hours at a time since they are padded and light weight.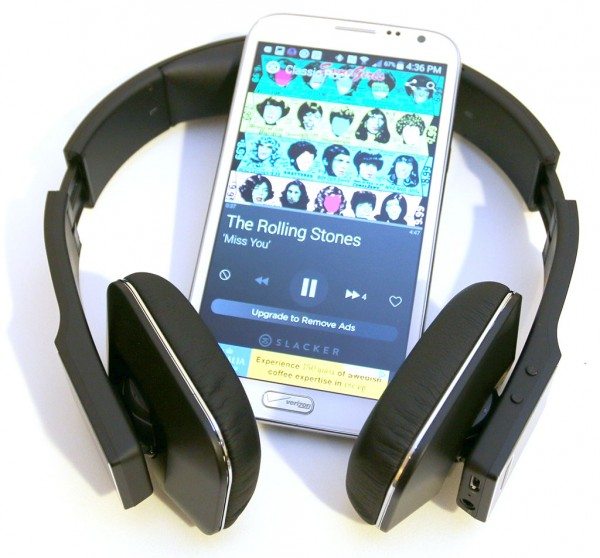 To use the VOXOA HD Wireless Headphones, I first charged them using a micro USB cable. The status LED on the bottom of the right side glows red while charging and then turns blue with charging is finished. This button also blinks in blue every few seconds when the headphones are powered on.
As I mentioned above, I tested these Bluetooth headphones with my Samsung Galaxy Note 2 Android smartphone. To pair I just tapped the back of my Galaxy Note 2 on the NFC tag and presto, I was ready to start enjoying my tunes. I can't believe I originally thought NFC pairing was overrated. I love that feature now and wish all Bluetooth devices offered it.
I've listened to music streamed from my phone through these headphones for the past few weeks and I am very impressed. The VOXOA headphones has aptX which really makes a huge difference with how good music sounds streamed to a Bluetooth device. My favorite streaming at is Slacker Radio, but I also listened to MP3s stored on the phone itself. Either way, I was really happy with the audio quality. Music sounds full and clear with great volume. Bass is excellent without being muddy or too thumpy. It's just tight and natural.
Be aware that these are not noise cancelling headphones, so you'll still be able to hear (although a bit muffled) your surroundings while wearing them.
That was the good, so now for the bad… Don't buy these headphones for handsfree calls. Call quality is pretty bad. It works, but people will ask you why you're talking to them from inside a oil drum or down a well because the built in microphone's sensitivity is sorely lacking. Most people would not buy these headphones with the sole purpose of using them for calls, so I don't find this deficiency to be a major breaker when the audio quality for music is so nice.
My bottom line is that the VOXOA HD Wireless Headphones are a really good value if you're looking for a comfortable pair of wireless over the ear headphones that do a better than above average job streaming audio. Just don't expect calls to sound good…
Source: The sample of the VOXOA HD Wireless Headphones was provided by VOXOA. Visit their site for more info.