We use affiliate links. If you buy something through the links on this page, we may earn a commission at no cost to you. Learn more.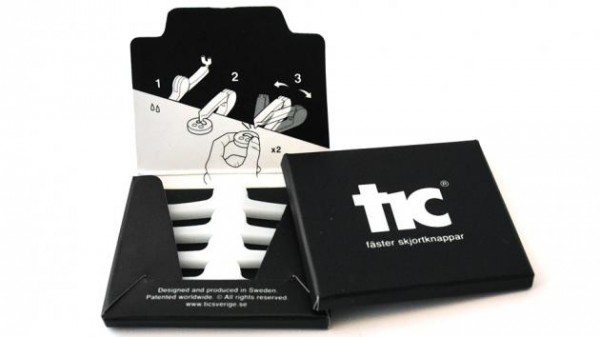 A couple of days ago I took us on a trip down gadget memory lane when I remembered the Ronco Buttoneer button fastener from the 1970's. Today Luis Reyes left a comment that there's a new button fastener in town and it's called Tic. Designed in Sweden, Tic lets you permanently fasten shirt buttons without using needle and thread. How does it work?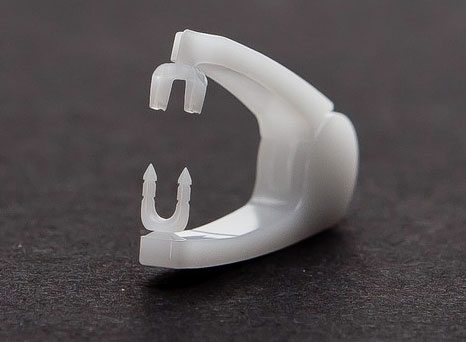 Tic is a folding plastic clip that has a tiny two pronged plastic spike that goes through the garment material and the button holes. The clip is pinched together and then wiggled back and forth to break the spike from the clip. What you're left with is a button attached permanently to the material. Tics are available in black and white and come in packs of 4 for a price of 5.50 EUR ($7.48 US). For that price you're obviously not going to use them for every clothes item in your closet with a missing button, but it might be worth having a pack in your gear bag for those emergency situations when you don't have time to sew a button back on with needle and thread. For more info visit Tic.
To better understand how it works, see the demonstration video below.