We use affiliate links. If you buy something through the links on this page, we may earn a commission at no cost to you. Learn more.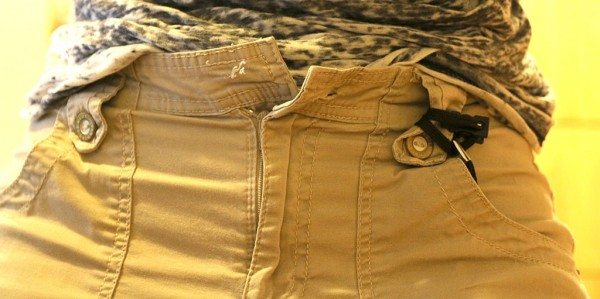 Tragedy struck this morning when the button fell off my pants and I've been walking around all day hitching my pants up every so often just because I'm too lazy to go searching for a needle and thread. The situation caused me to remember a gadget from my childhood – the Ronco Buttoneer. Does anyone else remember this gadget from the 70's?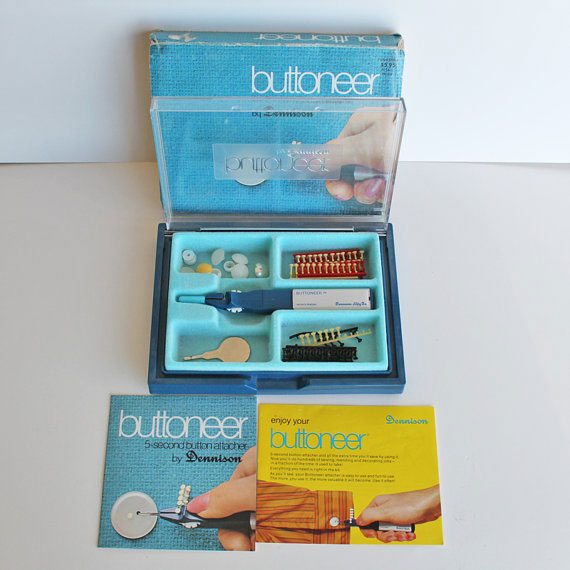 The Buttoneer was a hand held plastic device with a handle on one end and a needle on the other. A strip of tiny plastic fasteners were loaded into a chamber and then when you inserted the needle through a button and material, it fastened them together without using needle and thread. They touted it as the 5 second button attacher. Genius!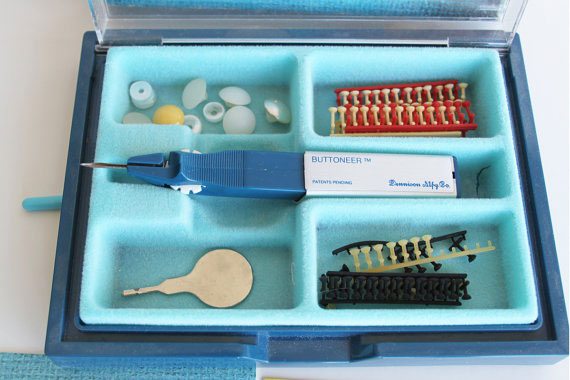 I remember playing with the Buttoneer and fastening things together that really weren't supposed to be fastened together. I was a gadget rebel even back in the day ;o) Fond memories of gadget days gone by. Here's a commercial:
You can still buy the original Buttoneer on eBay and from Etsy shops like the one I found these images.
Ronco / As seen on TV needs to come out with a new and IMPROVED Buttoneer that is USB powered with WiFi and lasers!
Should we make a reoccurring gadget memories feature?