We use affiliate links. If you buy something through the links on this page, we may earn a commission at no cost to you. Learn more.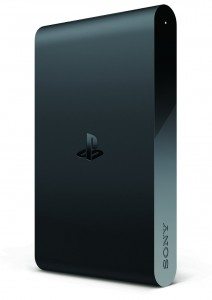 E3 (Electronic Entertainment Expo) kicked off this week and with it will come the "big" announcements from each of the three (Sony, Microsoft, Nintendo) major video game players.  From the Sony press conference was the announcement of the Sony Playstation TV, which had been released in Japan last year, coming to North America this fall.  Did the world really need another TV/streaming device though?
If you're a gamer, the answer is an emphatic YES!!  In addition to running the same  apps as every other streaming device, the PS TV will also stream games through the Playstation Now service.  This gives the user access to a huge back catalog of compatible Playstation 1-3 and Vita games.  That alone is pretty cool, but this is called a Playstation TV, and it earns that name by also being able to stream a Playstation 4 game from your console to whichever TV the PS TV is connected to in your house.  So for example, if the PS4 is in your living room, you can play your games on the bedroom television if it's hooked up to the Playstation TV.  The Sony Playstation TV is going to retail for $99 and is currently available for preorder through Amazon.