We use affiliate links. If you buy something through the links on this page, we may earn a commission at no cost to you. Learn more.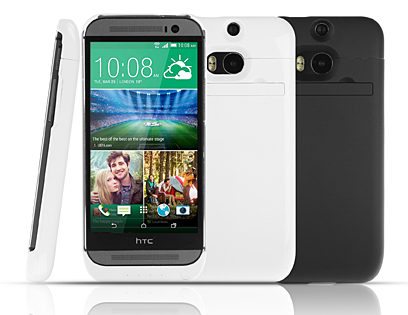 If you find that the battery in your shiny new HTC One M8 Android smartphone won't get you through a long day of tweeting, texting and selfie snapping and you don't have a convenient way to charge nearby, consider the Brando Power Jacket. The Power Jacket is a two-piece case that protects the back and sides of the phone while also providing a built in 3200mAh battery that can be used when the phone's own built in battery becomes depleted. An easy to access power switch allows you to turn the battery on and off as you need it. There's also a handy flip out kickstand on the back of the Power Jacket that will let you to prop the phone on a flat surface without the aid of a separate stand. The HTC One M8 Power Jacket is available in white or black versions and is priced at $30.
For more info visit Brando.