We use affiliate links. If you buy something through the links on this page, we may earn a commission at no cost to you. Learn more.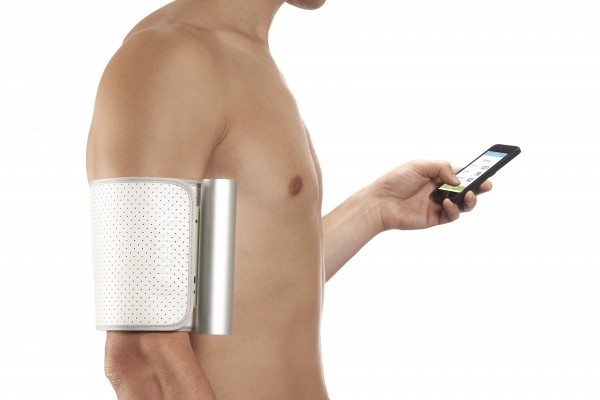 Three years ago Withings introduced their first blood pressure monitor for the iPhone and now their latest version of this convenient health tracking gadget has been updated to be completely wireless. Hypertension is know as the silent killer because there are often no symptoms until it's too late. Regular blood pressure checks will allow you to track your levels to make sure they are under control and help prevent a major medical incident like a stroke.
The Withings Wireless Blood Pressure Monitor consists of a Bluetooth enabled arm cuff and a smartphone app. When turned on, the BPM will automatically connect with your iOS or Android smartphone and open the Withings Health Mate application. By tapping the start button within the application, the cuff will inflate and record your systolic and diastolic blood pressure as well as heart rate. Results are then saved to show trends over time, and comparisons to population standards. The Withings Health Mate application also allows users to set reminders to take regular BP measurements and send readings to a medical professional, family member, or caregiver.
The Withings Wireless Blood Pressure Monitor is available today exclusively from Withings for $129.95