We use affiliate links. If you buy something through the links on this page, we may earn a commission at no cost to you. Learn more.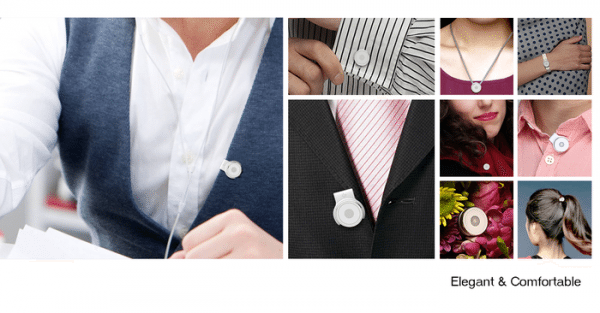 So, we are well into the new year, and how many of you have already scrapped that new year's resolution to get fit or work out? I know you are busy, or lack the proper motivation. One way to motivate yourself is a fitness tracker, but often they are a little too noticeable or limited by water-resistance or lack functionality.
The Goccia, a Kickstarter project from G-Wearables, is trying to change that. I hate to say it, but fitness trackers seem to be a dime a dozen, so what makes the Goccia an item that caught my eye? First was the size; the Goccia is about the same size as a dime. The next thing that caught my eye was that it is 100% waterproof, and very few activity trackers on the market can say that. The third thing that stood out to me was the LED light synching technology. Even if the first two reason didn't catch my attention from a gadget geek's perspective, the LED light synching would have. Some of the Goccia's key features are:
LED synching
100% waterproof
Wireless charging
Lightweight
Lasts 14 days on a charge
Small size
Multiple accessories
There are several pledge points for the Goccia, with a $60 pledge getting you one Goccia and a clasp to carry it on. The Goccia is seeking funding until April 24, 2014, and if successful, it will start shipping in May 2014.