We use affiliate links. If you buy something through the links on this page, we may earn a commission at no cost to you. Learn more.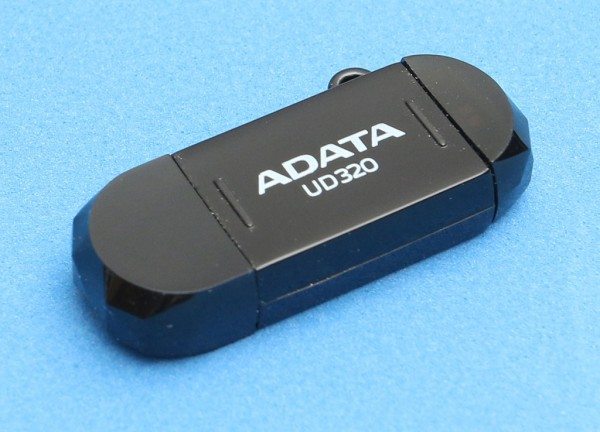 Here's another portable and relatively inexpensive way to expand the memory of your Android device. It's the ADATA DashDrive Durable UD320 USB OTG flash drive, which comes in 16 and 32GB capacities. I was sent the 32GB version to test. Let's see how it works.
Note: Images can be clicked to view a larger size.
To use this device, you'll need an Android smartphone or tablet that supports USB On-the-Go (OTG). Devices that support OTG run Android version 4.1 and higher.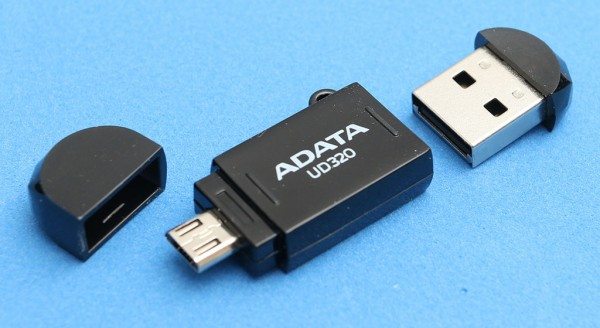 The UD320 is a small thumb drive sized shiny plastic device that has three parts. There's a plastic cap that protects the micro USB connector on one end, and a super tiny 32GB USB flash drive that is housed in the other end. There's also a small plastic loop built into one side of the device that you can use to attach the UD320 to your keychain.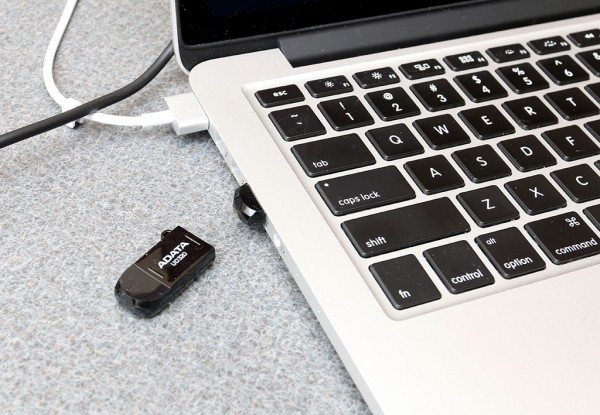 The flash drive part of this device plugs into an open USB slot on your PC or Mac. You can fill it with pictures, video, music, PDF files and more. Then plug it back into the body of the UD320 and insert it into the micro USB slot in the Android smartphone or tablet.
Never miss one of our posts again. Sent MON, WED, and FRI with the latest gadget reviews and news!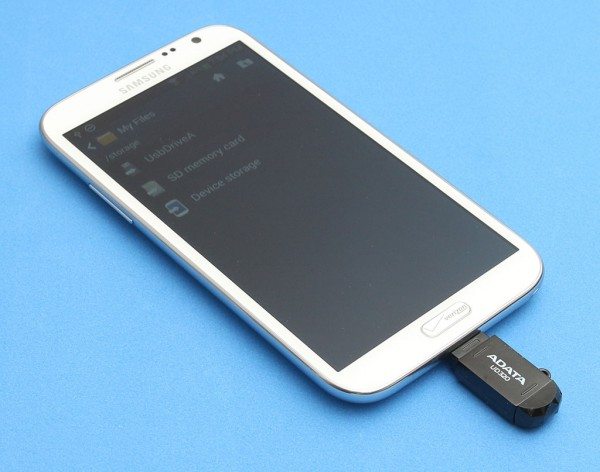 I tested the ADATA with my Samsung Galaxy Note 2 and Google Nexus 7 (2013) tablet. Once inserted, the 32GB drive shows up as the UsbDriveA.
From there you can copy files back and forth between the CD320 and the Android device its plugged into. This OTG device is great for backups. Use a program like Titanium Backup to save a copy of your applications and data and copy them to the CD320 for safe keeping. You can also view pictures, watch movies and listen to music files directly from the flash drive. I tried several videos, PDF files, images, etc and had no problems at all.
The UD320 is a simple device that works as advertised. The 32GB version can be purchased from online retailers like Amazon for $25.99 and is less expensive that similar OTG products that I have tested (see related links below) in the past.
For more info about the UD320 and other products, visit ADATA.