We use affiliate links. If you buy something through the links on this page, we may earn a commission at no cost to you. Learn more.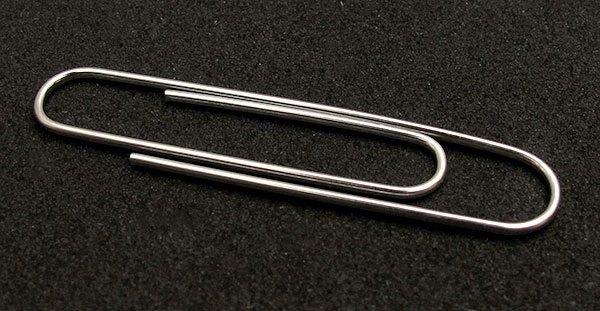 Have you ever given much thought to the evolution of the paper clip and other methods of attaching papers together? Yeah, me neither. But let's think about it now… A patent for the first bent wire clip was issued in 1867, but the style of paper clip that we know and use today was introduced in 1892 as the Gem paper clip. A few years later the staple, which had to pierce the papers in order to hold them together, came on the scene. Then in 1910, the binder clip was invented. If you thought those were the only ways to hold papers together, you would be wrong. Today I'm going to show you five other clips from JetPens.com that will help you manage your documents and might put a smile on your face at the same time. 
Note: Images can be clicked to view a larger size.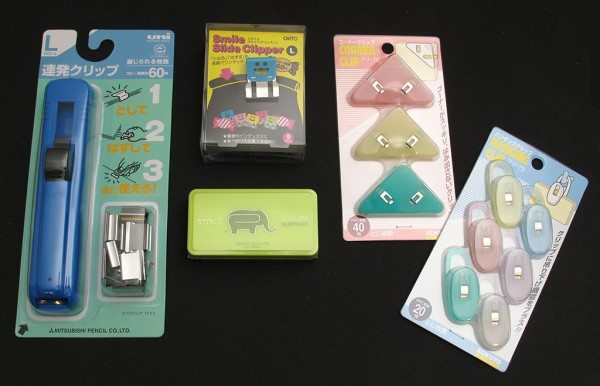 JetPens always has an interesting selection of whoozits and doodads that will make any office supply addict break out in a cold sweat. Here is a selection of paper clips that they sent me for this round up.
Midori D-Clip Paper Clips
Kokuyo Corner Paper Clip
Kokuyo Hanging Paper Clip
Ohto Smile Slide Clipper Paper Clip
Uni Paper Clipper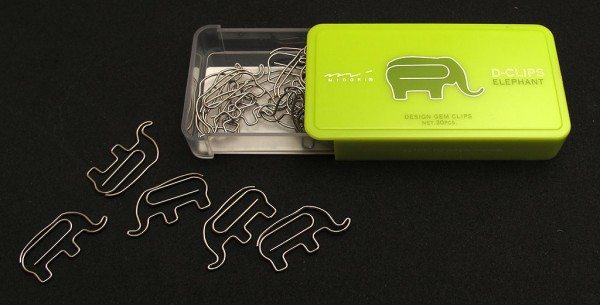 Midori D-Clip Paper Clips
Let's start out with the clip that most resembles the regular bent wire paper clips that we all have in our desk drawers. The Midori D-Clips come in a variety of animal shapes from penguins to dogs, cats and more. Each plastic tray comes with 30 clips. I was sent a box of elephant shaped clips.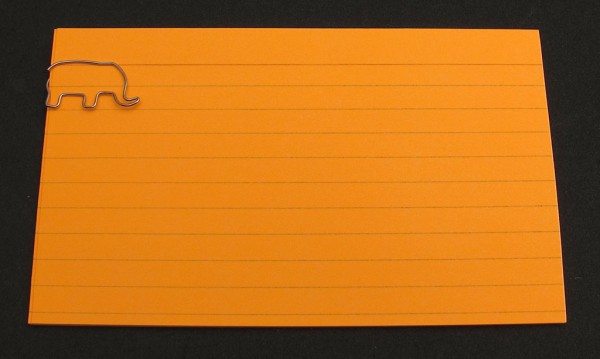 They are super cute and work exactly like a standard paper clip. They are small clips, but are able to easily hold a stack of 20 sheets of typing paper.
They are reusable and kids will love them.
Due to their price, these clips aren't something you would probably use every day, but they are fun, unique and can add a touch of whimsy to an otherwise boring stack of papers.
Price: $7.25
Pros: Fun, comes in 16 different styles
Cons: Expensive

Kokuyo Corner Paper clip
This clip is similar to a binder clip, but has been designed to clip over the corner of a stack of papers.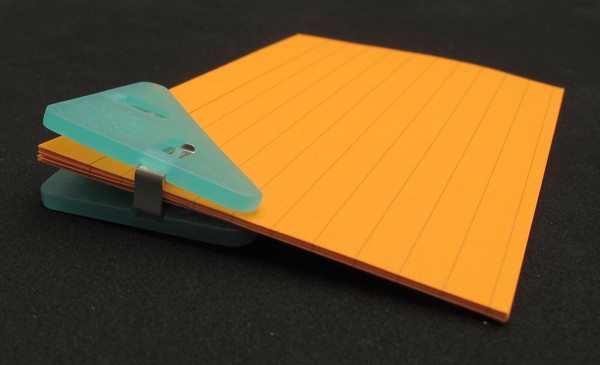 They come in a package of three and have a translucent plastic top and bottom that squeezes open to accommodate up to 40 sheets of typing paper.
They seem to be made of quality materials and have a firm rugged feel.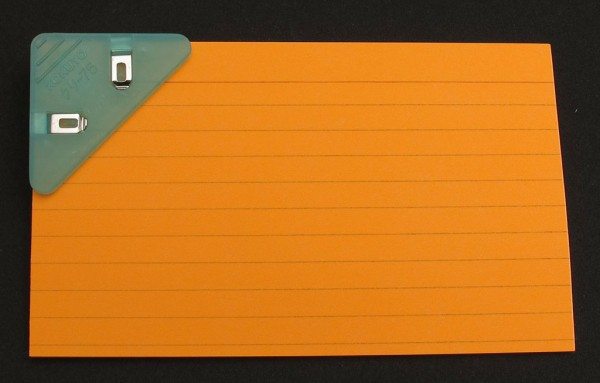 Although these clips have been designed to fit over the corner of a stack of papers, they can also be used across the top edge of the paper too.
Price: $4.75
Pros: Can hold up to 40 sheets of paper, unique
Cons: Expensive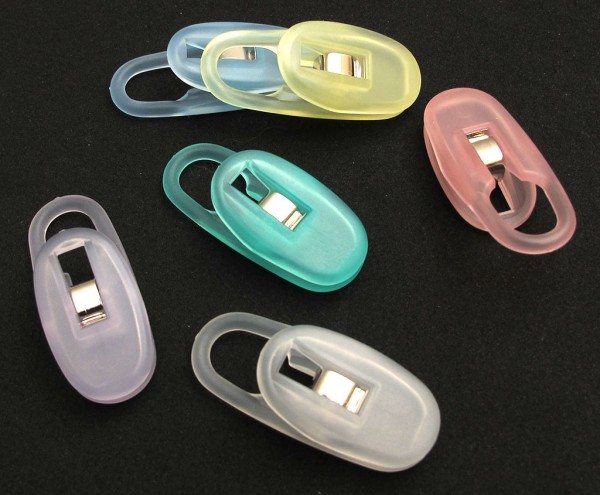 Kokuyo Hanging Paper clip
Here's another clip from Kokuyo that is made of the same type of translucent plastic. These clips are smaller and come in a package of six.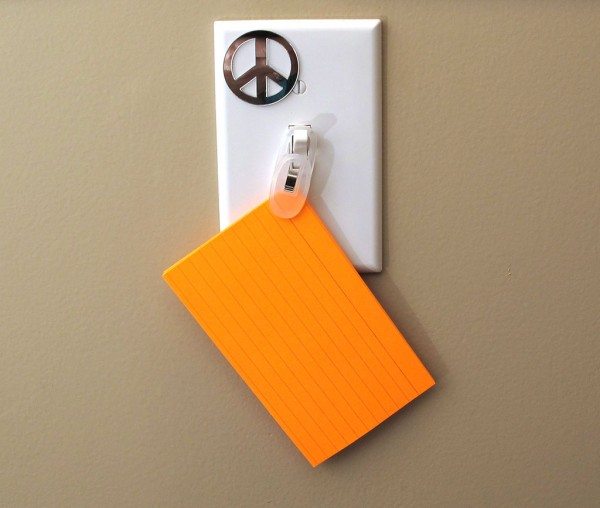 These small clips can hold up to 20 sheets of typing paper weight paper. The obvious advantage of this particular clip is the addition of the loop that can be used to hang it from a hook.
I found the hanging clips to be significantly weaker than the corner clips by the same company. They do a good job holding up to a dozen sheets of paper, but I wouldn't use this clip on a stack of 20 sheets and expect it to hold well while hanging from a hook.
Price: $4.75
Pros: Built in loop
Cons: Not strong enough to hold more than a dozen sheets while hanging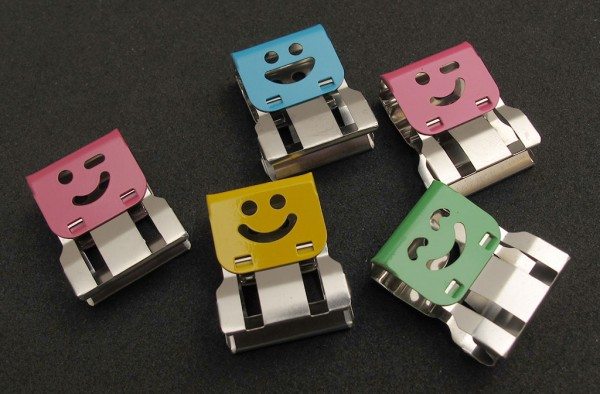 Ohto Smile Slide Clipper Paper Clip
These clips are expensive for what you get, a package of five, but I can't help but love them. How can you resist little metal clips that smile and wink at you?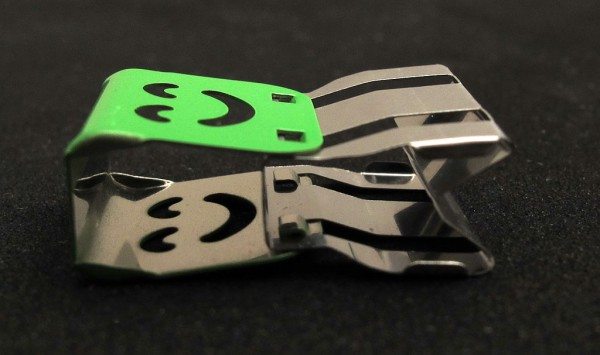 The Ohto Smile Slide clips come in four variations. Two large size clip packs in vivid or pastel colors and two smaller sized clip packs in pastel and vivid colors. The smaller packs have ten clips per pack while the larger sizes have only five. I was sent the large vivid pack.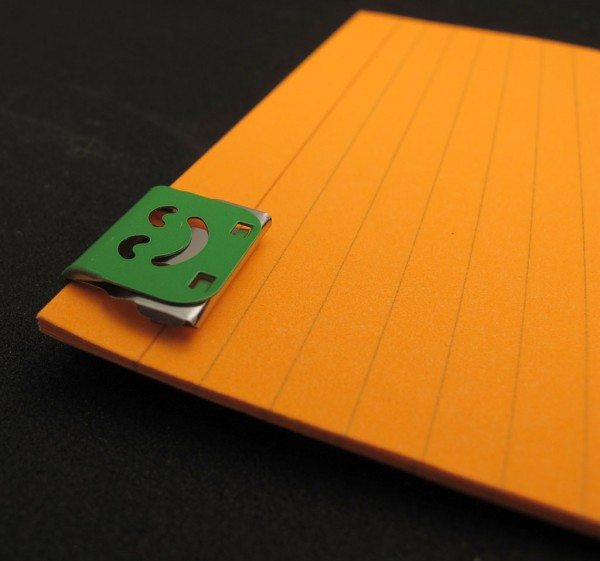 As mentioned, the clips are made of two pieces of metal. There's the clip part that holds the papers together and the slide part. The clip fits over a stack of papers and the part with the smile slides down to lock the clip in place. The large clips are able to securely hold up to 40 sheets of typing paper.
Price: $8.25
Pros: Cute, can hold up to 40 sheets of paper
Cons: Expensive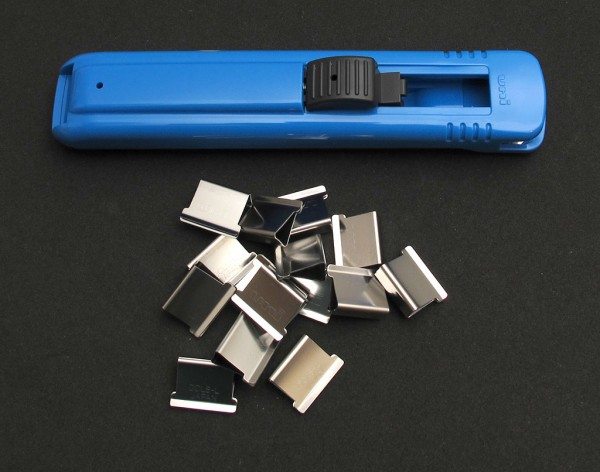 Uni Paper Clipper
This is the only clip in this roundup that requires a tool in order to use it. The Uni Paper Clipper is like a reusable staple.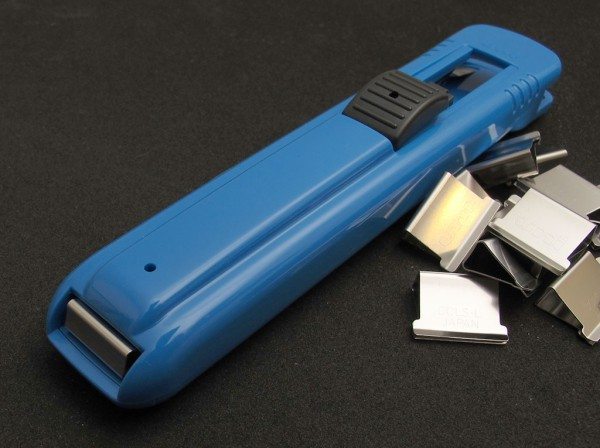 It comes with stainless steel clips. To use it, you slide one clip into the back of the tool.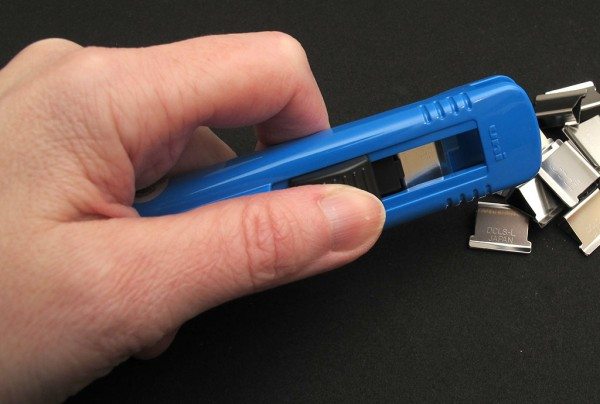 Then place a stack of up to 60 sheets of paper in the jaws of the tool and slide the lever forward. The tool will open the clip, slide it over the edge of the papers and release it.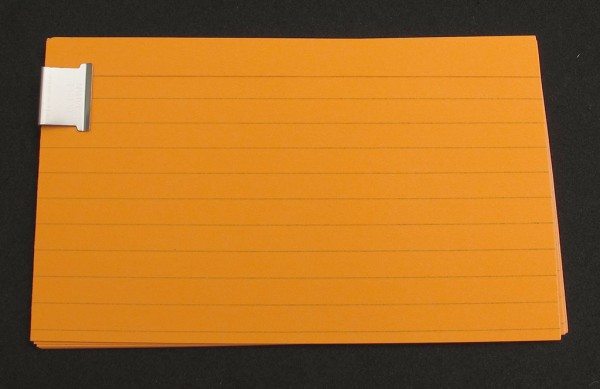 You're left with a very strong clip that is actually a little hard to remove due to the fact that the edges are pretty sharp. I found it held 5 sheets of paper as securely as 60 sheets of paper. Almost like a staple, without the holes.
Of all the clips in this roundup, the Ubi clips are the strongest.
Price: $10.oo for tool with 15 clips, $5.00 for package of 25 clips
Pros: Reusable clips, works great with 5-60 sheets of paper
Cons: Clips have sharp edges making them a little difficult to remove
All of the paper clips in this article share two things. First of all, they are much more expensive than standard paper clip, which are so cheap that they are almost free. That said, they also share the fact that they are unique. These clips might not be the type that you would want to use every day, but I bet the office supply geeks reading this article will probably be heading over to JetPens.com right now to take a closer look.
Product Information
| | |
| --- | --- |
| Price: | Varies |
| Retailer: | http://jetpens.com/ |
| Pros: | |
| Cons: | |