We use affiliate links. If you buy something through the links on this page, we may earn a commission at no cost to you. Learn more.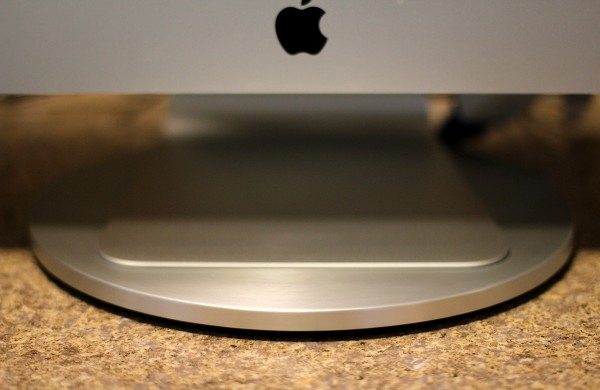 Recently, I reviewed the Just Mobile HeadStand Headphone Hanger. It was my introduction to the minimalist design ethos of an accessory company whose products could have been made by Apple themselves. They are that beautiful. Just Mobile sent me their AluDisc 360-degree pedestal for iMac for review.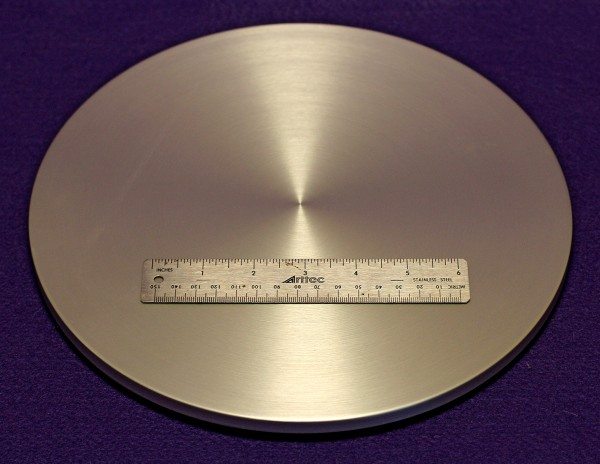 Like the Headphone Hanger, the AluDisc is striking looking, well-made and expensive. Let's be honest: It's basically a lazy susan (rotating pedestal) for your desktop, albeit a really cool lazy susan.
The AluDisc provides access to the rear ports of an iMac or Thunderbolt Display by just rotating the monitor on its base – smoothly, silently  and well, effortlessly. This rotation also allows the monitor to be turned to allow viewing by others standing around a desk. If anything, it's too smooth. One light tap and it will rotate a bit.
Once in place on a desk, the AluDisc almost becomes invisible. It never needs to be moved or adjusted. Heck, it can't be adjusted – it is what it is. Note that any monitor placed on the AluDisc is almost exactly 5/8 inches higher. Since the Apple iMac or monitor is not vertically adjustable, this could an issue. For me, it wasn't.
The aluminum construction and 11 in. diameter makes the AluDisc heavy – almost 2 lbs. This adds to its solid and reassuring feel. For all you older people, its size is almost the same as an LP record. Underneath is a thick, non-slip rubber base. Trust me, once in place, this thing ain't going anywhere. I needed to move it an inch or so when I first placed my iMac on it and what a pain that was. But, that's the point, isn't it?.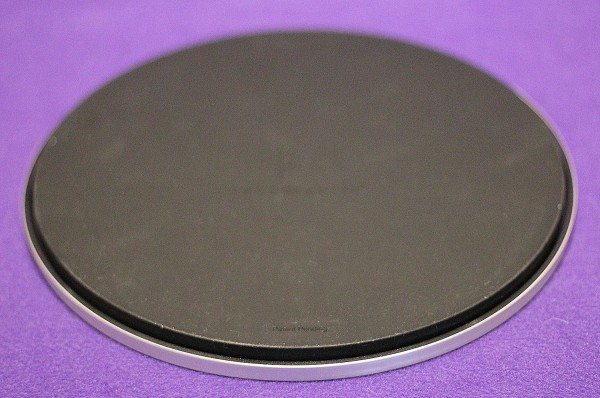 One issue I had with the Aludisc is that a couple of monitor cables connected to my iMac (I have 3 monitors) are a bit on the short side. When I rotate the iMac, these cords easily disconnect. So, unless you have long-enough cords, this could negate some of the AluDisc's usefulness. It's something to consider when deciding if the AluDisc fits your needs.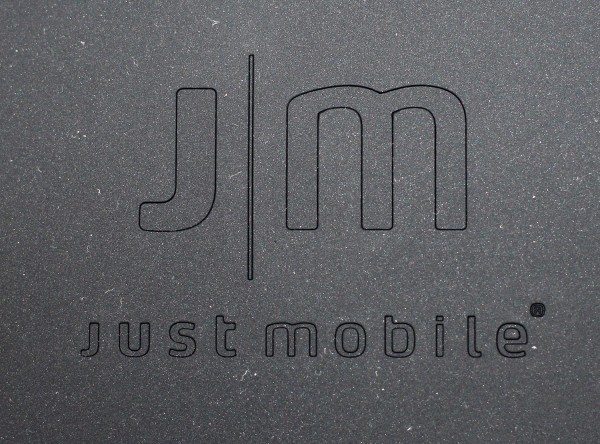 Like the Headphone Hanger, Just Mobile has made something I now use everyday, almost without thinking. Their products worm their way into one's routine, becoming second-nature and indispensable at the same time. There aren't many accessories that fit that category.
Product Information
Price:
$69.95 US
Manufacturer:
Just Mobile
Requirements:

Apple iMac or Apple Display

Pros:

Completely Silent
Smooth
Rotates 360°
Heavy
Non-slip
Well made

Cons:

Expensive
Can rotate a bit too easily