We use affiliate links. If you buy something through the links on this page, we may earn a commission at no cost to you. Learn more.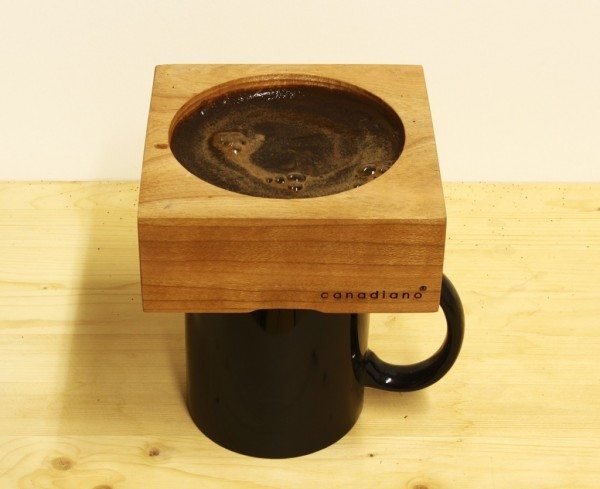 If you're a fan of the pour-over method of brewing your morning Joe, no doubt you have a trusty plastic cone and a supply of paper filters.  Each morning it's the same experience, the same tasting coffee.  What if there was a way to keep the ease of a drip coffee and at the same time develop an even richer taste to your preferred bean?  The Canadiano is a wood-based method of brewing coffee and is essentially a wooden container housing a metal filter.  However, the premise is that the oils and flavors of the coffee will over time be imparted into the wood, and then make its way back into your coffee, giving more depth to your morning cup.
The Canadiano is available in walnut (intended for darker, earthy coffee roasts), maple, and cherry (the latter two for light, citrus roasts) and ranges in price from $45-60, depending on the wood and finish.