We use affiliate links. If you buy something through the links on this page, we may earn a commission at no cost to you. Learn more.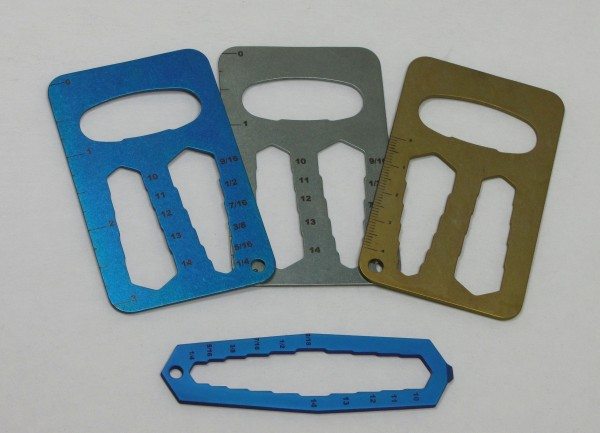 The world of pocket multi-tools seems to be never ending. They are made out of a variety materials such as stainless steel, carbon fiber, aluminum, or titanium with sizes and shapes only limited by the desired functions to be built into the multi-tool itself. Although I love a lot of these ingeniously designed multi-tools, sometimes folks can get a little carried away with what features they try to include in these tools. That's where HDZConcepts Titanium Wallet Sized Utility Bottle Opener and their Titanium Pocket Multi-Tool have caught my eye with their simplicity in design and purpose.

Note: Images can be clicked to view a larger size.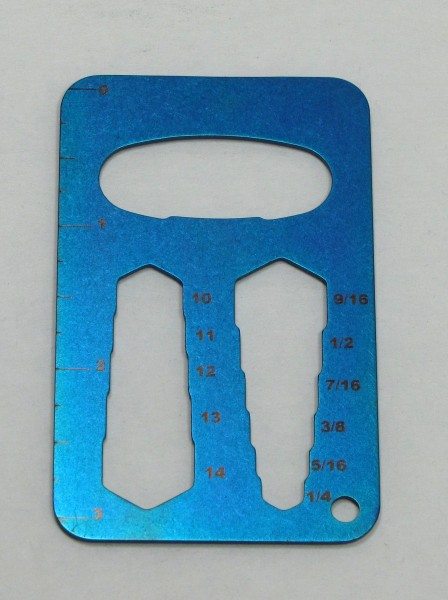 HDZConcepts is a little shop on Etsy that is owned by Eric Knuteson.  I will be reviewing their only two products.
The first item is the Titanium Wallet Sized Utility Bottle Opener. Although it says that it is a bottle opener, it is actually a three-function (four if you count the keychain hole) multi-tool. This tool has a bottle opener, metric and imperial rulers, and metric and standard wrench features. What I like about this multi-tool is that the design is clean and simple; it has three basic functions and it does them well. I also like that the wrench sizes are marked so you know what size bolt you are working on.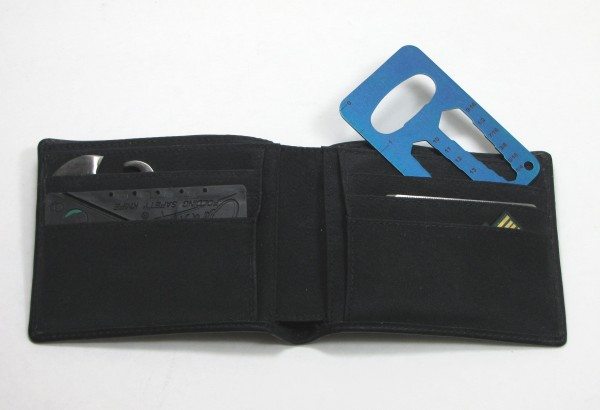 The Titanium Wallet Sized Utility Bottle Opener is designed to fit into a wallet. The dimensions are approximately 3 2/8″ long x 2″ wide x 1/16″ thick with a weight of 1/2 ounce, and as you can see, it does fit nicely in a wallet card slot. The multi-tool is available in several colors; I was sent the silver, bronze, and blue ones, but the web page also lists yellow and pink as options.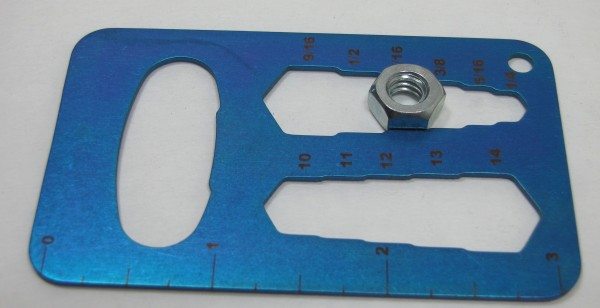 So let's get down to the nuts and bolts, figuratively and literally – how well does this multi tool work? Opening a beer is a breeze.  Both the ruler scales seem to be accurate and precise according to my rulers. For tightening and loosening nuts and bolts, the tool works well, provided you have the room to make the nut or bolt turn. This is not a knock on this multi-tool; it is a common issue with card size tools in general. The tool fits well on nuts and bolts and allows you to get some torque behind your efforts. I have seen products of lesser quality and materials for more than this tool's selling price of $15.
Never miss one of our posts again. Sent MON, WED, and FRI with the latest gadget reviews and news!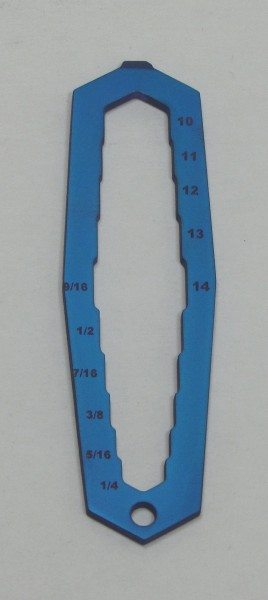 The second tool I was sent from HDZConcepts was their Titanium Pocket Multi-Tool. As I mentioned about the bottle opener, I like this tool for its simplicity in design, form, and function. I was actually a little more excited to receive this tool over the bottle opener.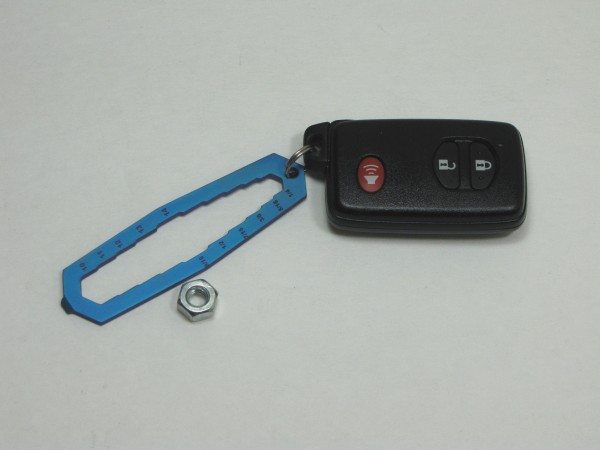 Made out of the same titanium as the bottle opener, the Titanium Pocket Multi Tool is a standard and metric wrench tool with a flat-head screwdriver on one end. The dimensions of this multi-tool are approximately 3 3/8″ long x 1″ wide x 1/16″ thick, and it weighs approximately 1/4 of an ounce. It fits nicely on a keychain. This multi-tool is available in the same colors as the bottle opener.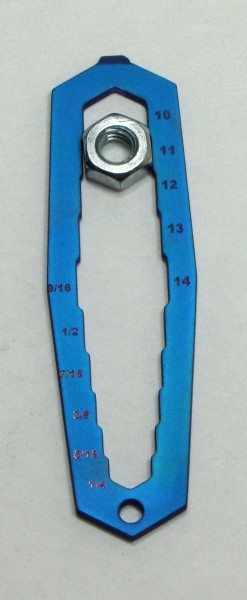 Again like the bottle opener, the Titanium Pocket Multi-Tool works very well on the various size nuts and bolts I tried it on. Its size actually makes it a more viable choice in small or tight spaces. The tool is big enough to get some torque while turning a nut or bolt, and like the bottle opener, can be handy in sizing up a nut or bolt. With both metric and standard wrench sizes, this tool is a handy companion to have. The flathead screwdriver tip on the end is also a nice feature to have. If you are looking for a tool like this, it is worth the $9 investment.
So what do I think over all? HDZConcepts has designed two very nice multi-tools at a reasonable price. They are both well made and well finished. If I had to pick just one to carry or buy, I would have to pick the Titanium Pocket Multi-Tool for its small size and ability to hook onto my keychain.
Product Information
| | |
| --- | --- |
| Price: | $15 bottle opener $9 multi-tool |
| Manufacturer: | HDZConcepts |
| Retailer: | HDZConcepts |
| Pros: | |
| Cons: | |