We use affiliate links. If you buy something through the links on this page, we may earn a commission at no cost to you. Learn more.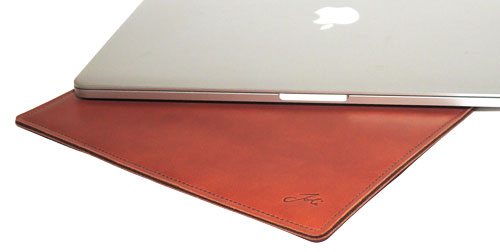 When I leave the relatively controlled world of our home, I typically carry my MacBook Pro in either my Colonel Littleton No. 1943 Navigator bag or booq Boa Flow backpack depending on what type of outing I am going on. Both of these tech-bags are pretty big and while not bulky, are not small either. There are times when I need minimal protection. When I am carrying my laptop between offices meetings or stuffing it into a gym bag where a little bit of separation would not hurt. The Smooth Sleeve from Joli Originals is the ideal solution for wrapping up your tech in a protective layer of fine italian leather and pure wool felt, shielding it from the bumps and scrapes the world can throw at it.
Note: Images can be clicked to view a larger size.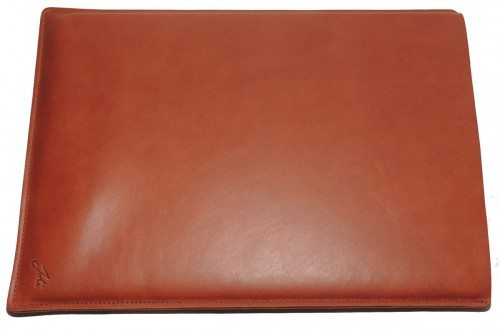 The Smooth MacBook Pro Sleeve is handmade by Joli Original's from premium Italian full grain waxed leather. The leather is extremely soft, supple and smells wonderful. The sleeve is lined with a high quality Dutch wool felt. The leather is so nice, it reminds me of the leather in several high end italian sports cars I have had the opportunity to sit in.

The Joli Originals smooth sleeve has a simple classic design. It appears that the wool felt is glued to the leather then the two halves are stitched together to form the slipper case.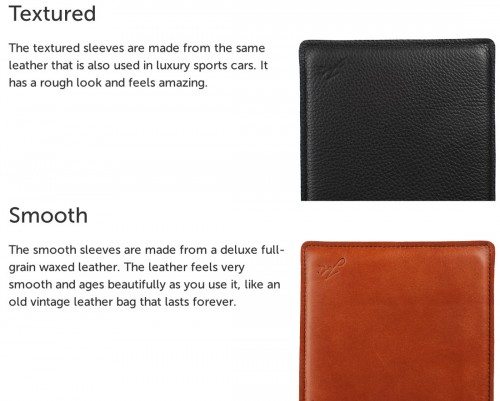 You can order Joli Original products with either textured or smooth leather, in brown or dark grey. The smooth leather costs a little more but I think is well worth the added expense. You can also choose felt color as well. In the case of the MacBook Pro sleeve, your choices are aqua, pink, and brown.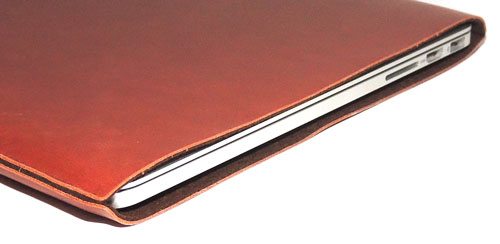 According to Joli's website, "every sleeve is unique, specially designed to have the perfect fit" and I have to agree. The sleeve I received is like a perfectly fitted set of Italian leather gloves, while not too small but snuggly surrounds my retina display MacBook Pro with zero chance of accidentally slipping/falling out.

Joli Originals is a small company from Amsterdam. They make handmade wallets and sleeves for the iPad Air, iPad mini,iPad, iPhone, MacBook Air, MacBook Pro and iPod. All of their creations exclude buttons, buckles or zippers that could potentially mar or scratch your device. They triple check each case and wallet to make sure it is perfect.

The soft leather feels great to hold and carry your MacBook Pro in. The sleeve does a good job protecting your laptop from minor bumps and scratches but would not do much against major impact or drop.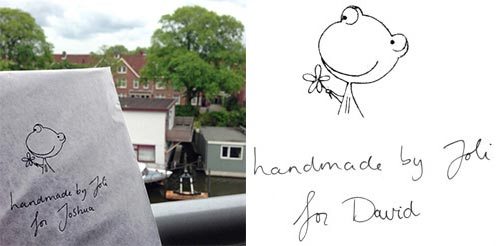 As I get older, the little things seem to make a greater and greater impression on me. Such things as the concierge knowing my name, chocolate on the pillow, good scotch with friends or even a stranger holding the door open. Best I can tell, Joli Originals not only hand makes each of their products but also the added touch to personally acknowledges who is buying it and thanks them for their patronage. Additions like that happen less frequently these days. If you are looking for an eye-catching sleeve to carry and protect your iDevice in, Joli Originals' creations are definitely a top shelf choice.
Product Information
Price:
€89.00
Manufacturer:
Joli Originals
Pros:

- Exceptional materials
- Perfectly fitted
- Handmade

Cons: