We use affiliate links. If you buy something through the links on this page, we may earn a commission at no cost to you. Learn more.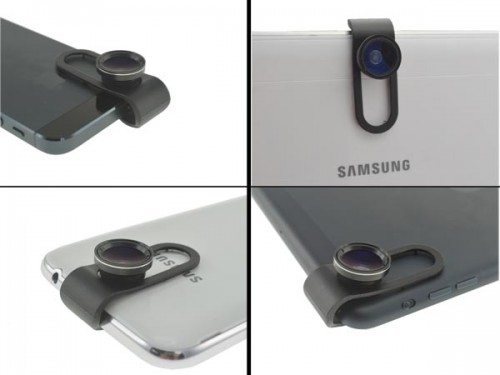 You've probably seen the oodles of clip on lenses for the iPhone that add macro, wide angle and other capabilities to the built in camera. Those of you without an iPhone may have felt left out, but now you don't have to. The Clip-Slide lenses from Allputer.com are universal clips that should fit just about any smartphone, phablet or tablet currently on the market. They are made of high-quality aluminum with multi-coated optical glass. The clip design allows them to slide over the edge of the device so you can orient the Clip-Slide lens over the device's built in camera lens. Allputer offers several types of Clip-Slide lenses including:
CPL – Reduces the glare and reflection of non-metallic surfaces.
2X Zoom – 2X Telephoto lens.
Fisheye – Super wide angle lens.
Macro – Macro shot distance is between 1.5-2.3cm. Also provides wide angle capability.
Prices range from $6.95 – $10.95