We use affiliate links. If you buy something through the links on this page, we may earn a commission at no cost to you. Learn more.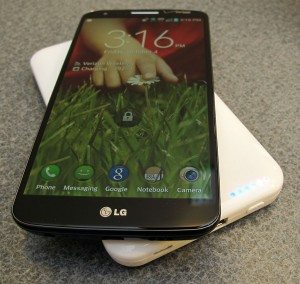 I like products that make my life easier and save me time, even if it's only a couple seconds. The Wireless Power Bank 4800mAh from Brando ticks both of those boxes. It's a wireless charger that uses Qi (pronounced "Chee") inductive charging. Some of the latest mobile devices like the Nexus 7 2013 tablet and LG G2 Android smartphone have Qi built in. Other devices require an add-on patch or special back cover to take advantage of wireless charging. Brando sent me the charger and the add-on patch for a Samsung Galaxy S3. I've been using both for a few weeks and am ready to share my thoughts.
Note: Images can be clicked to view a larger size.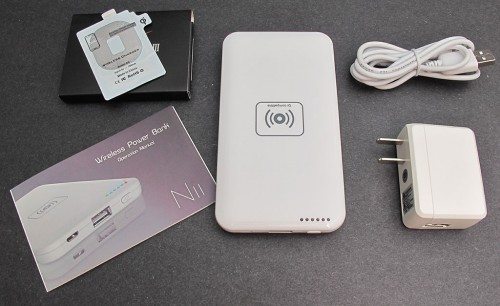 Package Contents
Power Bank
Micro USB cable
User Manual
Optional Qi receiver for device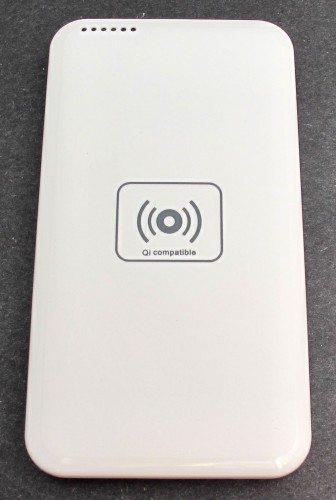 Wireless charging using Qi isn't new, but this particular Qi charger does have a little extra something built in that makes it even more useful than it already is. First of all, it's easy to use. All you do is connect the included micro USB cable to the Power Bank and then plug the included USB cable and adapter into an AC outlet.
You can then set your Qi enabled device on the charger and it will begin charging automatically. I tested the Power Bank with 3 devices. A Nexus 7 2013 tablet, LG G2 smartphone and a Samsung Galaxy S3.
Never miss one of our posts again. Sent MON, WED, and FRI with the latest gadget reviews and news!
The SGS3 doesn't have the Qi feature built in, so Brando included a Qi receiver, which is a thin patch that fits in between the back cover and battery. Brando offers similar patches for the Samsung Galaxy S4 and Note 2.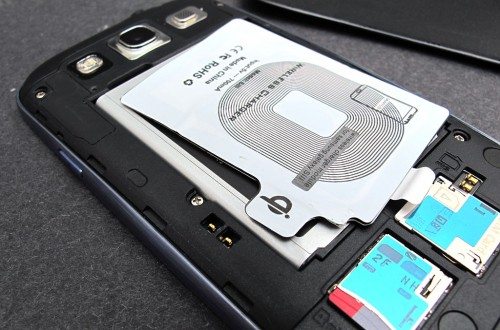 Installing it is simple. Just remove the back cover from the phone and place the Qi receiver over the battery so that the 2 contacts line up with the contacts next to the battery.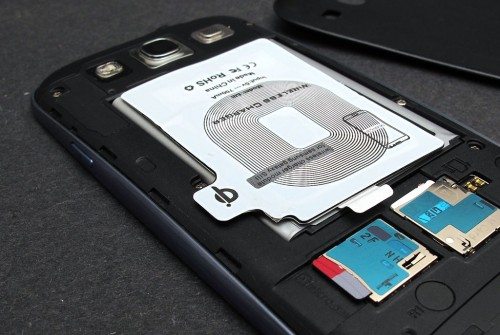 There's an adhesive strip that you can remove to stick the patch to the battery so it won't move around, but I haven't had any problems just snapping the cover back in place over the patch without using the adhesive. Note: you don't need a new back cover. Your  original cover will snap on just fine.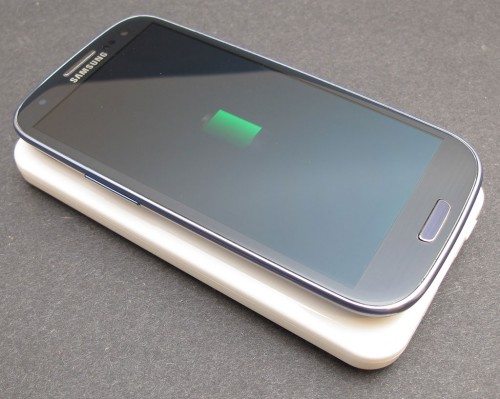 Then all you have to do is place the phone on the Power Bank and it will start charging. Simple, easy and pretty much effortless. It's easy to just set the phone on the charger and then pick it up when needed, without having to plug and unplug cables.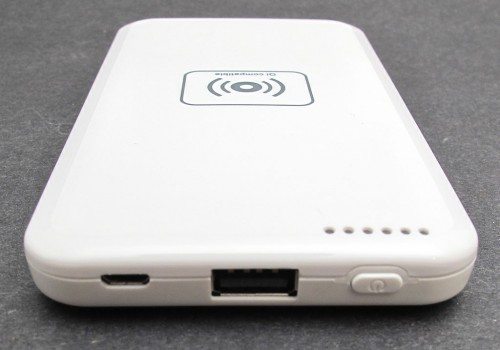 If all this product did was wirelessly charge my devices, I'd be happy. But it also doubles as an external battery pack that will charge Qi and non-Qi devices. Whenever the Power Bank is plugged into an AC outlet, its internal 4800mAh battery is charging. Unplug the micro USB cable and press the start button and you now have a totally wireless Qi charger. You can also use the micro USB cable to connect a non-Qi device to the Power Bank to charge that way. You can even charge 2 devices at once. One via Qi and one using the USB cable. 4800mAh isn't a huge capacity as far as external battery packs go, but it should be able to fully recharge most phones and tablets at least once. The Power Bank will automatically turn off after 50 seconds if it doesn't detect a connected device.
In addition to the SGS3, I also tested the Power Bank with the Nexus 7 2013 tablet and the LG G2 smartphone. Both have Qi built in and both worked flawlessly with this charger. I only ran into one small issue during the review and it has to do with the Qi patch for the SGS3. Although it works fine with the Power Bank, it is not compatible with the Nokia charging dock that I use in my bedroom and at my day job. I had this issue with another Qi patch (see my other Qi articles listed below), so it wasn't a surprise. It's something to consider though if you have other Qi chargers made by different companies.
Except for that small issue, I like the Wireless Power Bank 4800mAh from Brando and happily recommend it.
Product Information
Price:
$60 for Power Bank, $10 additional for Qi receiver
Manufacturer:
Brando
Requirements:
Pros:

Easy to use
Works with any device that has Qi
Doubles as an external battery pack

Cons:

Qi receiver patch works fine with this charger, but doesn't work with all Qi chargers