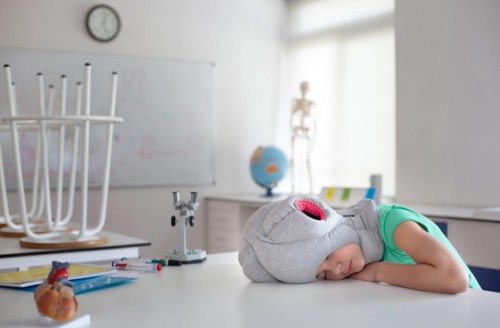 What started off as a "concept piece" apparently found a niche somewhere, as the oddly shaped and worn Ostrich pillow has now produced an offspring: Ostrich Pillow Junior.  This pillow is exactly the same as its big daddy, just sized smaller and in two "kid friendly" interior lining colors – red with white polka dots and blue with white stripes.
I still don't get the appeal of this thing, but maybe I'm in the minority?
Ostrich Pillow Junior is intended for ages 6 and up and is available in both colors for $75.
Some of our links in posts like this one are affiliate links, which means that we may receive a small commission on purchases at no cost to you.