We use affiliate links. If you buy something through the links on this page, we may earn a commission at no cost to you. Learn more.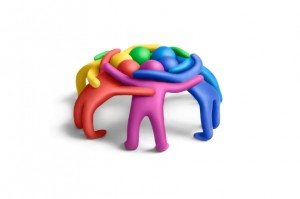 We recently held a contest where I asked for feedback on what we're doing well and what could use improvement. Although it's always very nice to receive compliments and praise for the things you like and enjoy here on the site, I was more interested in hearing about the not so good things. The things that you think we need to change and improve in order to continue making The Gadgeteer one of your favorite surfing destinations. After reading through the 54 comments  several times, I have compiled a list of what I see as the main areas for improvement and what we've done or will do to address them. 
I've separated the list into 3 topics: Site mechanics, Subject matter and Advertising.
Site mechanics
What you want:
Better search, better site navigation, can't easily find older reviews and articles
Updated layout
Load more posts while scrolling so you don't have to press the Previous button so much
Add the word "crowdfunded" to the title of crowdfunded posts
Add thumbnail images to Julie's Favorite Gear page
Need a mobile site or mobile app
How we plan to improve:
Search and having the ability to find older articles has been the biggest request, which goes along with asking for an updated site layout. We've had the same look and feel since early 2009, so I completely agree that it's time to spruce things up. I'm in the process of setting up a test site on my Macbook Air so that I can play around with new layouts. My goal is to roll out a new design this fall. Until then, I've been trying out several alternative search plugins for the site and have been really disappointed in them. They either flat out don't work or they aren't any better than what we already have. The Google search that we are currently using is actually very capable if you realize that you can use some of the same advanced searching features that you use though Google's main search engine. I posted a tutorial last year that might be a good refresher:
How to find reviews and articles using the search box
Someone asked that we figure out a way to automatically add more posts to the home page as you scroll down. Sorta like Pinterest. I'm not sure what would be required to set that up, but it's on my list to investigate.
One person (Hi Sandee) has asked on more than one occasion that we add the word crowdfunded to post titles for products that are using services like Kickstarter and Indiegogo. I don't want to clutter titles by adding prefixes like that, but we compromised and have been adding these types of posts to a crowdfunded category which shows up below the title.
Another person requested that I had thumbnail images to my favorite gear page. Your wish is my command, I plan to work on that asap.
Regarding a mobile site or a mobile app. We did have this implemented, but turned it off because there were some incompatibility problems with it and at least one other plugin that we use. I've just turned it back on but note that it only works for pages other than the home page (at least on my SGS3… the mobile app doesn't seem to work at all on my iPad mini). We obviously have more work to do on this one…
Subject matter
What you want:
More camera/home security reviews
Too many Apple product reviews
Reviews are overly positive
Products too expensive
Short video reviews
How we plan to improve:
I think we do a pretty good job of covering a wide variety of products and subjects, but I know we can do better – and we will. As far as our reviews being too positive, I think are very honest and have no problem pointing out the good with the bad. But we'll see how we can improve more on that. I agree that we do cover a lot of expensive products that not everyone can afford. I have some ideas for articles where we would offer alternative products based on price and DIY type projects.
I really enjoy doing video reviews, but I think I am horrible in front of a camera. I think I just need practice. So I'll work on that and make sure the rest of the team knows that they can try their hand at video reviews too if they like.
Advertising
What you want:
Deal of the Day posts shouldn't be in the archive of older posts
Deals of the Day posts have too many laptops
Ads that look like articles
Don't like the ads that show up at the bottom of images
How we plan to improve:
I've made a lot of changes with ads recently, with more to come. I know we had way to many and it made the user experience lousy, so I fixed it. I removed the double underlined contextual links that caused small popup ads when you moved your mouse over them, I also removed the ads that show up at the bottom of existing images, and the text box ads under the titles of each article that prevented you from reading the article without first scrolling down.
As far as the Deal of the Day posts, that is an excellent suggestion that the old ones be removed so they don't show up in the archived list or search results. We will address shortly by manually deleting all the Deal of the Day posts that are older than a certain date and then do this on a weekly or monthly basis going forward. We've also made it clear that the DOTD posts are sponsored so you know they are an ad and not an article. This goes for any sponsored article that we are compensated for. It will be clearly marked as such. As far as the DOTD having too many laptops, we don't have any control over the deals. They are handled by LogicBuy who sends them to us each day.
How can you help make The Gadgeteer better?
Please keep the comments, suggestions, requests and criticisms coming. If you're a web designer who would like to help me come up with a  new look for the site, please shoot me an email. I welcome all help, advice and feedback. Thanks everyone! 🙂