We use affiliate links. If you buy something through the links on this page, we may earn a commission at no cost to you. Learn more.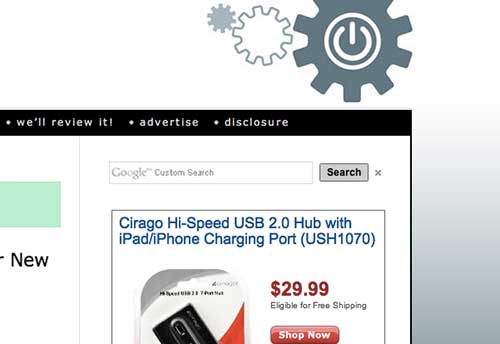 I've been reading through the entries for our current Gadget Grab Bag contest. To enter the contest you have to suggest a product that you'd like to see in a future review here on The Gadgeteer. I've noticed that there are lots of entries suggesting products that we've already covered, so I thought this might be a great time to give a quick tutorial on how to use our search feature.
If you look in the upper right area of each page on this site, you'll see a Google Custom Search box. This search box works just like Google's own search engine that we all know and love. That's great news for all of you search ninjas out there, but for those of you that don't yet have mad search skills, I'm here to help you with some quick tips. 
Say you want to find reviews of iOS photography apps. Don't just type the word photography in the search box, that will end up giving you every article, news post and review that has that word in it. Which is way too much info to be useful. Instead, we want to filter our results by typing:
iOS+photography+app
This will just give you links to our news, reviews and articles that have all 3 of those words in it. You can even get more creative by using the not "-" character. It does the opposite of the and "+" character. For example:
iPad+case -leather
This will give you all the articles that have the words iPad and case in it, but not the word leather in it. Make sure you put a space in front of the keywords with the "-" character in front of them.
If you want to find an article with a specific phrase, use quotes:
"stylus review"
Note that your search terms are also searched for in the page URL and title.
Hope this helps you find what you're looking for here on The Gadgeteer. 🙂