We use affiliate links. If you buy something through the links on this page, we may earn a commission at no cost to you. Learn more.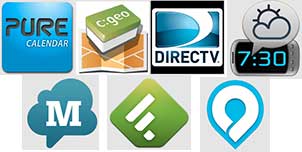 Several weeks ago I asked everyone on the Gadgeteer team to write up a quick post about their most used mobile apps regardless of which platform they use – Android, iOS, or Windows Phone. So far we've had quite a few great posts detailing a nice selection of applications – some I'd never tried before. Now it's my turn to share the apps that I use every day on my current smartphone – the Samsung Galaxy S3.
Even though I have a lot of apps installed, I truthfully only use a handful every single day. Here are 7 apps in no particular order that are currently getting the most use on my device.
I'm trying to cut back on the TV programs that I watch, but even after cutting back, I still watch way too much 😉 To help me make the most of my TV time, I mainly watch recorded shows so that I can fast forward through the commercials to save time. For that feature, I have a DirecTV DVR. The DirecTV app which is available for iOS and Android lets me see the programming schedule for each channel and set programs to automatically record. You can even stream some shows through your device… The app does everything I need except that I wish it would let you manage your recordings. You can set programs to record, but you can't see a list of scheduled recordings… It's free though, so it's hard to complain.
I almost cried when I first read that Google Reader was being shut down. RSS feeds are pretty much the only way I can quickly read all my favorite sites on any given day. I mainly read my RSS feeds in a browser on my laptop, so I tried out a few different ones and settled pretty quickly on Feedly. It has continued to get better and better and faster and faster. I like it so much that I now read feeds on my smartphone too. I always had issues with the Google Reader mobile app syncing with the desktop app. I don't have that issue with Feedly. I really like that you can change the layout to a title only view, list view (show above), magazine view and card view. The best part about the app is that you can drive it with just your thumb while holding the phone in one hand. And it's my favorite price – Free!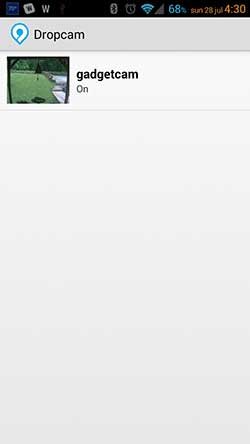 I'm kind of obsessed with finding the best networked security camera. I've reviewed a bunch of them, but continue to come back to the Dropcam for several reasons.
It has a really good picture
If you opt for one of their monthly or year cloud accounts, you can access video from 7-30 days
Live and past video viewable on app or web (past video requires cloud account)
Motion detection alerts
Audio detection alerts
2 way audio
night vision
I have Dropcam camera pointing out the front window and set to alert me to motion. When someone drives by or into my drive way, I will get an email with a snapped image. I can then launch the app and watch a clip of the motion that was detected.
I use this feature quite often to see Fedex and UPS delivery people bringing packages to my front door. I've also used it to hide from the occasional door-to-door religious visitors. If I'm sitting on the couch and notice an unfamiliar car come into my driveway, I'll skitter downstairs and watch the app till they go away. Sneaky huh?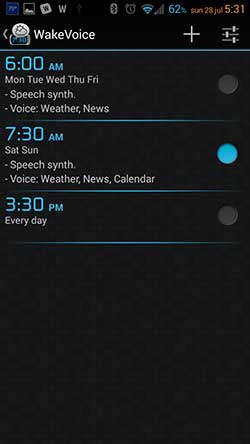 Several months ago I ditched my Moshi voice control alarm clock and switched to the WakeVoice app on my Samsung Galaxy S3 Android smartphone. So far this is the most feature rich alarm clock that I've been able to find. It responds to voice commands and gesture commands and can also do fun things like read your horoscope, the news, weather and any appointments you have for the day. You can even have it play the radio like a real clock radio. I can't think of any features that it lacks.
There's a free trial version that is limited to 10 alarms and a paid version for $2.99.
I've recently become interested in geocaching again and found a very nice free app called c:geo which makes finding caches really easy. It will show you the 20 closest caches to your location along with all sorts of info and of course directions on how to find it. When you find the cache you can save your notes and even a picture to go along with the memo. Ian wrote up a great c:geo review, so you can read it for a lot more detailed info if you're also interested in getting into geocaching. The best thing about it is you won't need another gadget to go hunting. You can use your Android smartphone.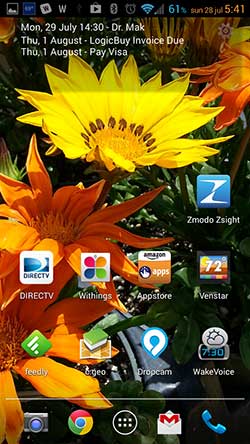 I've been using the Pure Calendar widget for a very long time. It's one of the reasons why I love Android so much… I like being able to have a list of upcoming appointments right on my home screen so that I can easily see them. The Pure Calendar widget is very customizable, so don't let my extremely minimalistic layout shown here make you think this is a boring app. There are many skins available and you can customize  almost everything about it from widget size, the color of the text, text size, date and time style, etc. This is always one of the first apps that I install when I'm setting up a new phone. It's not free, but it's totally worth its $1.99 price tag.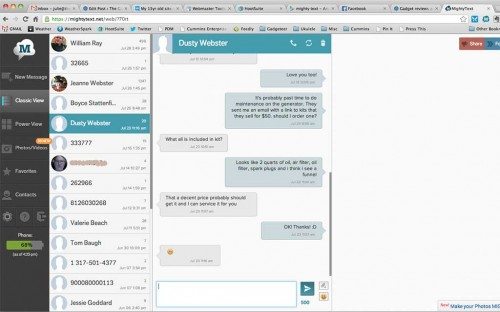 I think I first heard about this app from one of Ian's posts. After I installed it, I was hooked. If you spend most of your time behind a laptop or desktop computer, you will love Mighty Text. Especially if you text a lot. What it does is allow you to send and receive text messages on your computer. You'll still receive them on your phone too, so it's not taking the place of your phone. It's just an additional and much easier/faster way to respond to texts when you're already sitting behind a full sized monitor and keyboard. It also saves all your texts, so you can easily go back and read them on a larger screen. Your saved photos and videos are also accessible from the web browser version of Mighty Text. It's free, it's easy, it's fun, get it.
That's my list. What are some of your favorite apps that you would feel lost without?