The Gadgeteer is supported by readers like you! If you buy something through links on our site, we may earn an affiliate commission at no cost to you. Thank you! Learn more.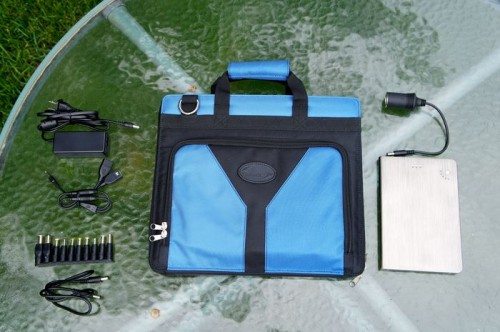 Since I reviewed the Gomadic SunVolt Solar Power Station and Solar Cache High Capacity Battery Pack, I've often wondered what would happen if I needed to charge something more demanding, such as a laptop?
Now there's a new Kickstarter project for a neat "upgrade":  A thin, light and powerful battery companion called the SunStash.
The idea is the same:  Unfold the SunVolt Solar Power Station by day to soak up some rays and fill up a battery pack… then charge your gadgets when you need it.  But instead of a 3400 mAh battery pack, the SunStash packs an incredible 60W (16,000 mAh) capacity.
According to Gomadic, the SunStash is a great multitasker:
Charge itself while charging a device:  The SunStash power pack can output power to charge your device while the Solar panel (or wall charger) is inputing power to recharge the power pack.  It does both functions simulataneously without missing a beat!
Charge two devices at once through the USB port:  The USB port puts off an impressive 2.1A of current.  More than enough to charge multiple devices at the same time via our included port splitter.
Charge simultaneously at different voltages:  SunStash can even output one voltage from its high volt port (e.g. 19v) and another out of its low volt port (5v) at the same time.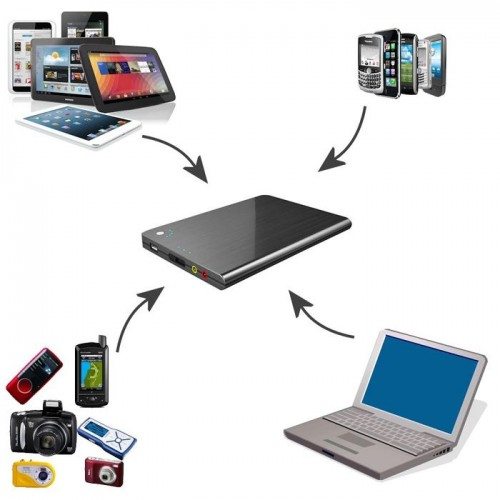 The SunStash portable power pack is small, thin and lightweight.  Slips easily into the SunVolt's carrying case or your bag.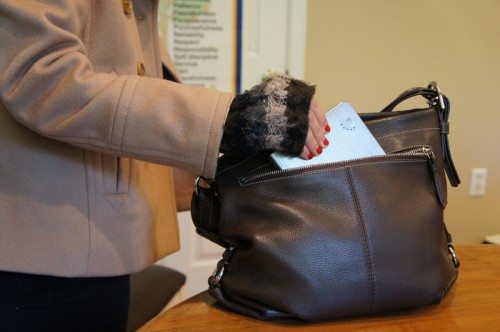 A pledge of $99 gets you the PowerPack only and accessories; $164 or more gets you a 10W solar panel and SunStash battery; and $194 is required for the larger 15W panel kits.  The funding period ends July 26th, 2013, so go check it out!