We use affiliate links. If you buy something through the links on this page, we may earn a commission at no cost to you. Learn more.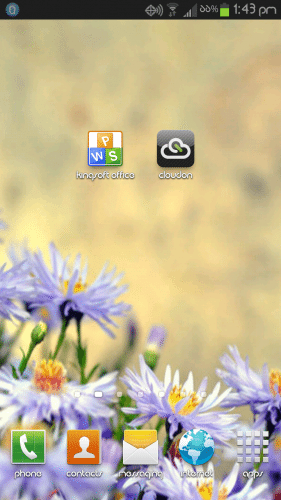 Sometimes you want to view or edit a document on your smartphone.  I've found a couple of apps that allow you to do just that: CloudOn and Kingsoft Office.  They have a lot in common: they're both free, they both offer a wealth of features, they both connect to your cloud accounts, and they are available for both Android and Apple smartphones and tablets.  Both can view, edit, and save Word docs, Excel spreadsheets, and PowerPoint presentations.  Kingsoft Office adds PDFs to the list of supported documents.  I mainly tested the Word part of both, and I'm quite impressed with both apps.
CloudOn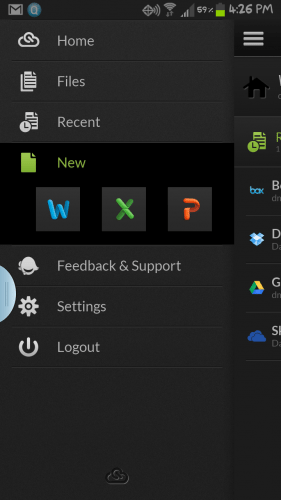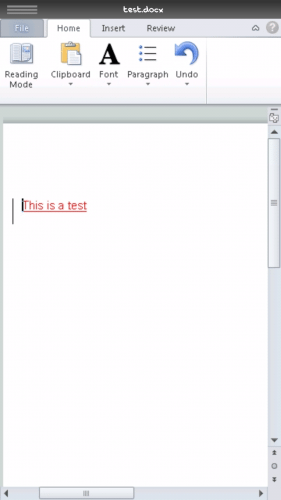 CloudOn brings Microsoft Office to your Android or Apple device. It allows you to use Dropbox, Google Drive, Box, and Skydrive to edit documents using Word, Excel, and PowerPoint. There is a great deal of functionality built in, including automatic saving and version tracking. I've installed it on my Samsung S3 and on my iPad, and it works perfectly. There are a tremendous amount of features; I'm not going to try and list them here. I would say download it and give it a try. You do need to create a CloudOn account, which is free, and you have the ability to delete it if you decide CloudOn is not for you.
Kingsoft Office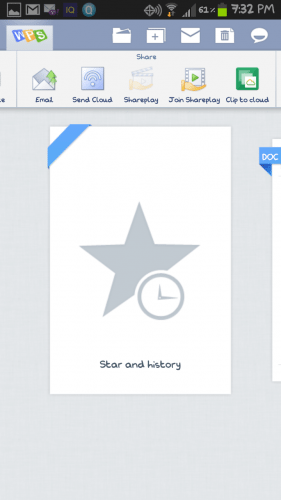 Kingsoft Office does many of the things that CloudOn does, and adds the ability to convert PDFs and to save directly to your phone OR the cloud.  Kingsoft Office also can be used to create emails and post to Shareplay.  Kingsoft Office can use Google Drive, Dropbox, Box.net, WebDav, and ftp.  You can also encrypt a document on the fly.
Both of these applications give you much more functionality than I can tell you about in this short article.  Let's just say that they are both user friendly, and you can really do amazing things with either app.
It seems that the main difference between the apps is that CloudOn can connect to MS Skydrive where Kingsoft can't, and Kingsoft Office can directly create emails, save directly to your smartphone, encrypt emails, and connect to Shareplay and WebDav.