We use affiliate links. If you buy something through the links on this page, we may earn a commission at no cost to you. Learn more.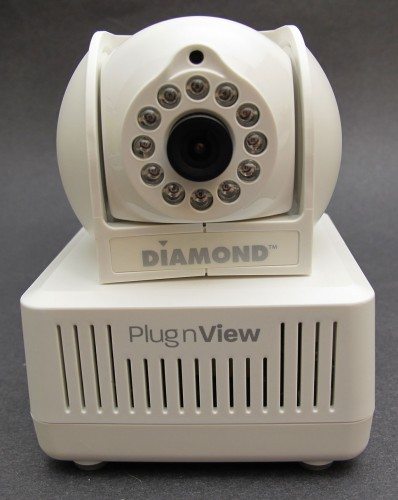 I like having the ability to check in on my home even when I'm not there. I do this using small security cameras connected to my wireless network. I've reviewed several of these cameras over the years and the latest one to be offered to me for review is the Diamond Multimedia PlugnView Remote Home Monitoring Internet Night Vision Security Camera kit. Let's see how easy it is to setup and use.
Note: Images can be clicked to view a larger size.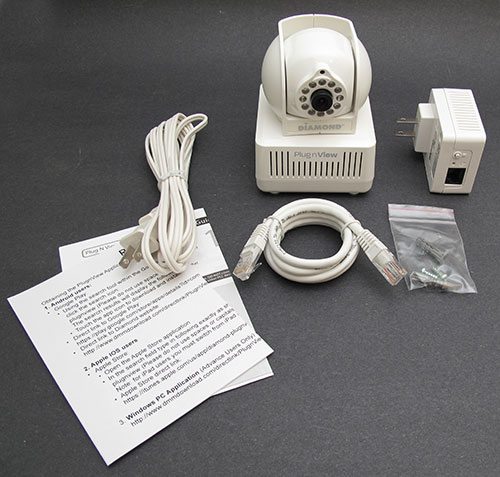 What's in the box
PlugnView camera
HP500AV (Home Plug Adapter)
3ft. Ethernet cable
Quick Start Guide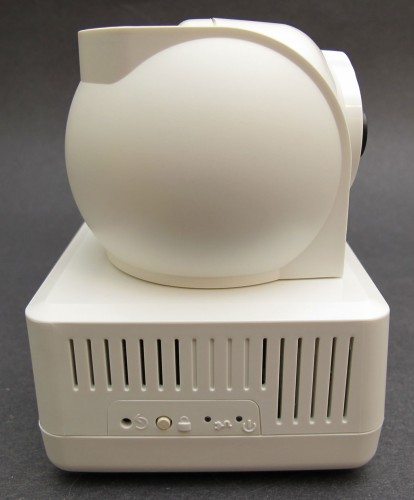 This camera is larger and bulkier than other cameras I've reviewed in the past. It has a large square base that requires at least a 3.5 x 3.5 inch flat surface to sit on.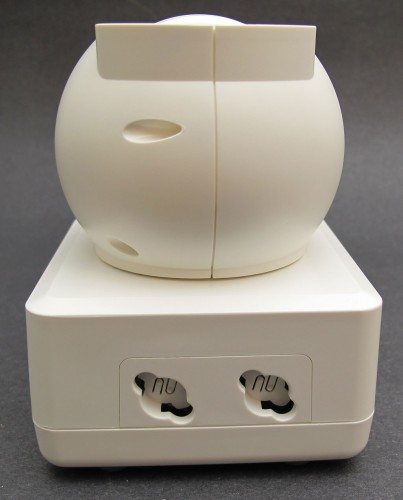 It can also be mounted to a wall or other surface using the included hardware.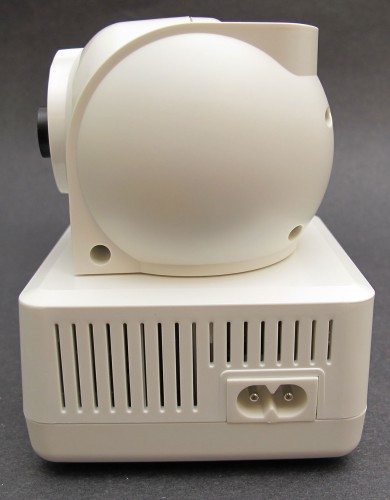 Looking at these pictures of the PlugnView, you might be thinking the same thing I was thinking when I accepted the offer to review this camera… I thought it would have the ability to remotely pan and tilt. It actually does have the ability to pan and tilt the camera, it's just not controllable through software – which is disappointing. As is, you can manually swivel the camera horizontally and vertically.
Setting up the PlugnView is very easy due to the Homeplug adapter that is included in the kit. With this adapter, you don't have to mess around with WiFi settings, or use a computer to configure the camera. All you do is plug the camera into an AC outlet and then attach the included Ethernet cable to the Homeplug adapter, plug the adapter into an AC outlet, plug the other end of the Ethernet cable into a free socket in your wireless router and you're done as far as the hardware setup goes.
The only other step is to install a viewing app on an Android or iOS device. There's also a Windows app that offers added functionality that the mobile apps lack. Unfortunately, there's no Mac app.
The Android and iOS apps are identical. The app uses the camera in your device to scan a QR code on the bottom of the PlugnView camera to connect to that camera. This makes setup fast and easy. Once connected, there are a few options that can be customized like view mode, resolution, quality and frequency.
The app interface is very simple. Actually it's too simple. All you can do is view a live video feed, which has a slight fisheye look to it. Set at the highest resolution (640 x 480) and the best quality setting, the image really isn't that impressive.
Pressing the camera icon below the live display will allow you to snap a picture.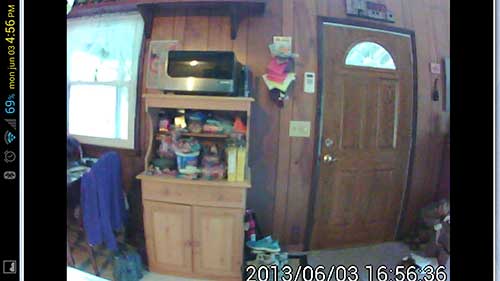 Tapping the live image will offer a larger live view in landscape orientation.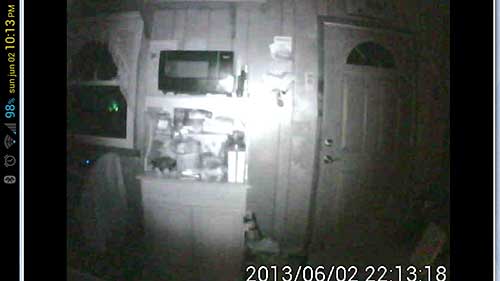 The camera also offers IR capability so that you can view things even in the dark. But again, the picture quality is grainy and fuzzy.
BTW: in landscape view, you can't snap images…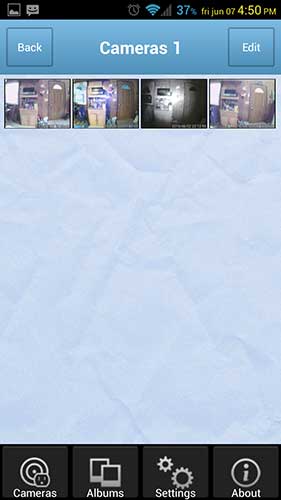 Snapped images are only accessible inside the PlugnView app. There's no way to email them, or save them to another location, which is kind of lame.
The mobile apps lack motion alerts and video recording features, but that ability is available if you have a Windows PC.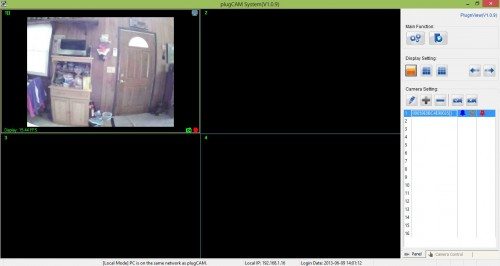 Unfortunately the video quality is disappointing and to use motion detection and video recording, you're required to have the Windows app running on your computer 24/7.
A2013-06-09_14-15-05 – AVI video capture sample.
There are several pros and cons for this camera system. On the plus side, it is very easy to setup for people who may be techicnally challenged and setup does not require a computer. Unlike a other monitoring systems, this one does not require a monthly service subscription. But on the minus side, video quality is mediocre. There's also the fact that in order to use the Homeplug adapter, you'll need to have an open slot in your router and an AC outlet.
When it comes down to it, I would spend a little extra and buy a different camera with better image quality and more features.

Product Information
Price:
$99.99
Manufacturer:
Diamond Multimedia
Pros:

Easy setup, no computer required
Doesn't require a paid subscription to a cloud service
iOS and Android viewing apps

Cons:

Low resolution
No web viewer
No Mac software with advanced features (there is a Windows app)