We use affiliate links. If you buy something through the links on this page, we may earn a commission at no cost to you. Learn more.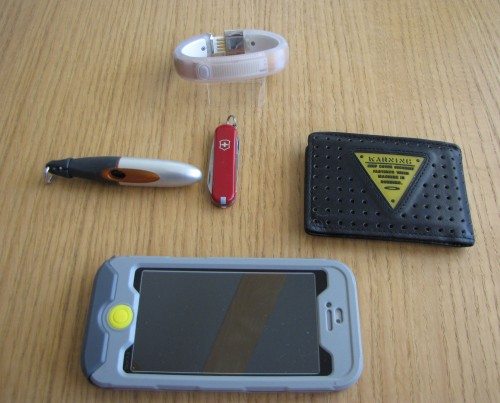 When Julie dropped her latest EDC on us, it was interesting to see everything she carries on a daily basis. (My shoulder hurts just viewing it.) When she asked us to share our EDC's with everyone, I ended up being in what I found to be a not so unique situation; I work from home, or basically don't get out every day. So like Janet, I have broken my EDC into different situational carries.
Note: Images can be clicked to view a larger size.
My basic carry situations consist of casual outings, extended/working outings and travel. Casual outings to me are quick trips to the store, to get gas, or out to eat or to do menial type chores. For this type of situation I will usually have a minimal set of items with me, as shown in the top photo.
Just as a rule of thumb my iPhone and FuelBand go with me everywhere.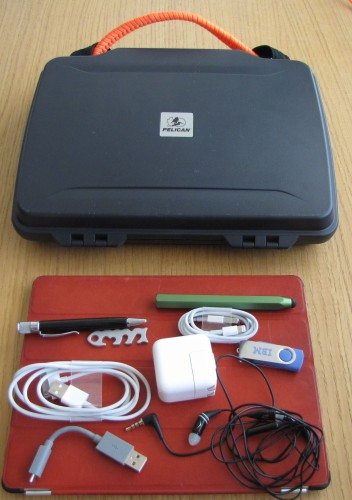 My extended/working outings are when I am going to be out for a period of time and want to be able to do some work on more than my iPhone. I also use this set up when I want to talk to folks about travel (my side job) or when I know I will be out of the house for a period of time and will need a distraction. This EDC includes:
I carry all of these items along with my casual outings items.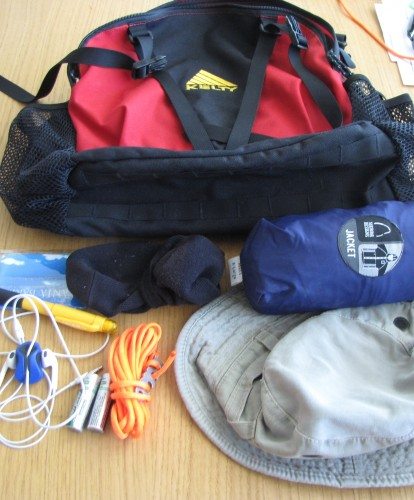 My travel carry is basically what I carry when I have reached my destination and want to go sightseeing or visiting. I usually bring my extended work setup with me, but I don't go out sightseeing with it, so it stays back in my room. As with my extended/working outings, I do carry my basic EDC set up when traveling though. My travel set up comes in two flavors, the non security-screened and the security-screened. You will understand why when I list my contents.
Security screened: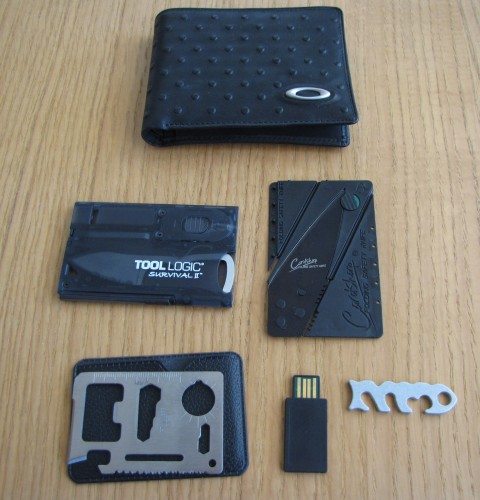 My non security-screened load out is the same with the addition of my ever-developing "Appaco Wallet". This wallet is a work in progress for a review I will be writing for The Gadgeteer. I got this idea from a lot of reality shows on television nowadays. My wallet currently includes:
Based on the wallets contents, you can see why I don't take this setup through security screenings.
When I am out during the day, I almost always wear  a pair of Maui Jim's Sports sun glasses, the Sandy Beach model.
So there you have my EDCs for whatever situation I may be heading into.