We use affiliate links. If you buy something through the links on this page, we may earn a commission at no cost to you. Learn more.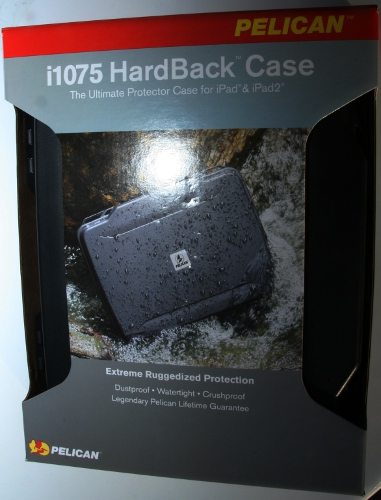 Not every iPad user lives a cushy life and not every iPad has a soft function.  Sometimes iPad must be taken into dangerous, rugged or rustic situations and needs far more protection than any nylon fashion case can give it.  Pelican cases help you take your iPad where most people wouldn't think to.  Let's give a look at their i1075 iPad Case for iPad and iPad 2.
iPads aren't for coffee houses or random surfing anymore.  iPads are now seen in every industry even those where life is not all emo music and soy lattes.  Construction, military, mining, sports, outdoor photography – pretty much any occupation or hobby or pastime that gives new meaning to the term "roughing it" – is now using technology like the iPad.  And black nylon cases from Big Box Stores are not going to keep this equipment safe from dirt, water, and the most punishing elements.
Pelican doesn't just make cases to hold computer electronics.  You can find Pelican cases being used by professional photographers, marketing people who carry their gear from trade show to trade show.  Mike Rowe from the show "Dirty Jobs" has seen more than his share of Pelican cases as he profiles hard jobs from painting suspension bridges to cleaning out train cars.   Tools, gear, electronics, it all has to be transported somehow and Pelican appears to be the go-to case to carry it in.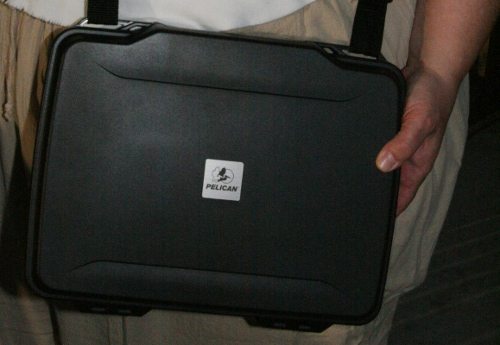 Made of rugged, almost indestructible polycarbonate, good luck killing this thing.  It's waterproof, dustproof, chemical resistant, corrosion resistant – you can't kill.  I guess you COULD back over it in your SUV and see if it smashes your iPad inside, but I'll forgo that part of the testing.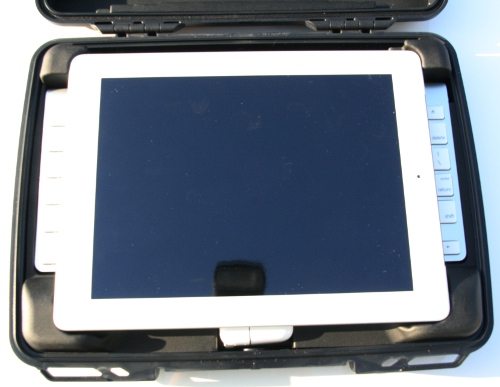 My iPad fits inside nice and comfy.  But I can also carry my wireless keyboard and my charger and cable all together nice and happy.  Nothing's moving around, no rattling parts, no broken bits.
A few highlights:
Watertight, airtight, dust proof, chemical resistant, and corrosion resistant.
Custom molded for the ipad
Easy to open latch
O-ring seal
Automatic Pressure Equalization Valve
Lockable with small pad lock or Pelican TSA lock
Custom molded liner protects your iPad from impact and will not scratch
Integrated easel for hands-free viewing
Storage for accessories such as power cords and headphones below keyboard
Unconditional Lifetime Guarantee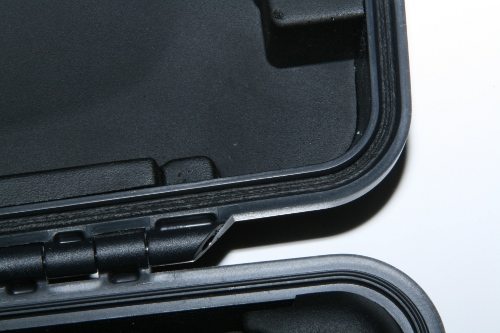 You can even work from the case itself; there is a groove in the case where you can prop up your iPad in.
Forget working in construction or mining or some occupation where Mike Rowe is sure to show up. (I wish!) . Here in California, we boast a lot of hikers, bikers, surfers and extreme sports enthusiasts (read: insane).  A lot of people where I work ride their bikes into work and might have wire baskets or some sort of saddle bag on their bikes to carry their gear.  Nothing is worse than your laptop or iPad flying, getting jostled out of the basket or saddle bag and hitting the pavement.  No nylon bag is going to save you there.  Pelican will.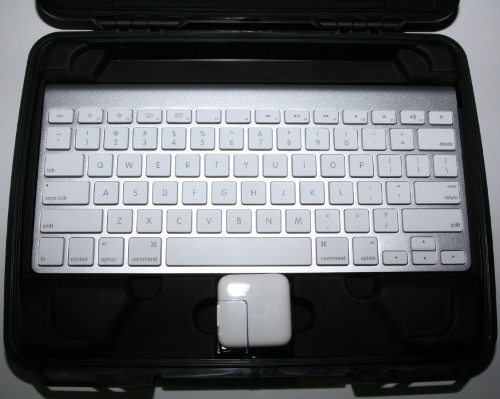 Hiking?  What if you drop something, like the laptop or iPad you brought, and it falls into a pond?  Nothing's going to happen to it if you packed it in a Pelican.  Before someone asks me why would someone drag their laptop or iPad on a hiking or camping trip, let me just say – a lot of writers do their best work this way.  Just saying…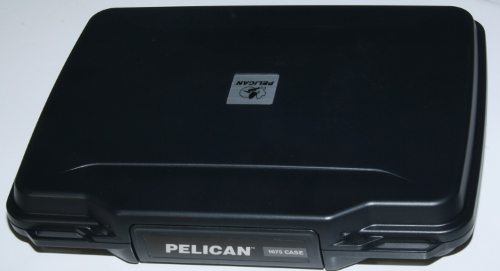 As with everything else, whether or not this product is for you is dependent on what you hope to get out of it.  For me, this case serves quite a few purposes given that I take my iPad everywhere with me.  Maybe I don't need this much protective power, but I like the fact that I have it.
Product Information
Price:
$51.19 from the website, $75.00 from REI in San Carlos, California
Manufacturer:
Pelican
Pros:

rugged
durable
form fitting to your gear
waterproof
dustproof
almost indestructible
well padded

Cons: