We use affiliate links. If you buy something through the links on this page, we may earn a commission at no cost to you. Learn more.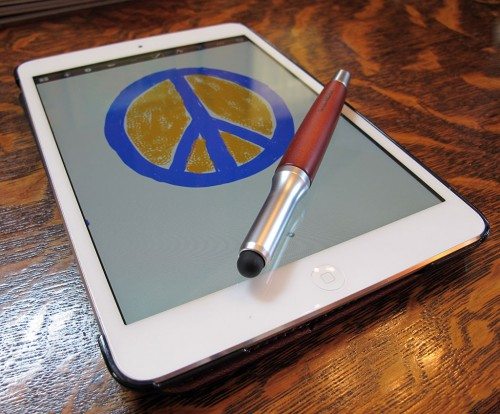 Trying to choose your perfect stylus is a tough task due to the huge variety of capacitive styluses to choose from. There are tiny ones like the MicroStylus that stores in your device's headphone jack to long ones like the Joy Factory Monet Stylus that looks more like a drumstick than a stylus. I think the WHITE STONE The Stylus ARCPEN is the first wooden stylus I've reviewed though. Wood isn't exactly the best material to use for a product that requires conductivity like a capacitive stylus… so let's see how well the Stylus ARCPEN works.
Note: Images can be clicked to view a larger size.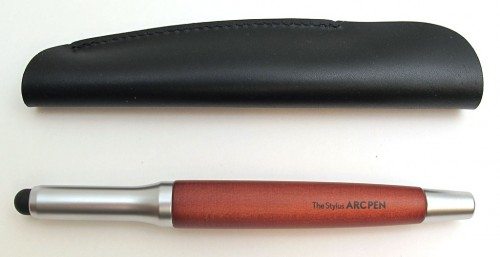 The ARCPEN is a handmade capacitive stylus made of wood and is available in Bubinga, Maple Cherry and Maple White finishes. They sent me the Cherry version to review.
Included with the stylus is a Black leather sleeve that can be used to protect the ARCPEN when it's not being used.

Other than the wooden section of the ARCPEN's shaft, this stylus is not extraordinarily different than a generic Targus stylus seen above.
Never miss one of our posts again. Sent MON, WED, and FRI with the latest gadget reviews and news!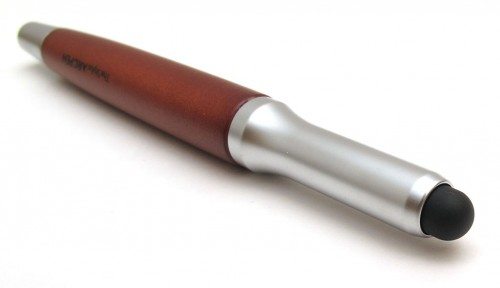 The ARCPEN has the same type of squishy silicon stylus tip like the majority of styluses currently on the market.
The difference between the ARCPEN and other styluses is mainly in the design and style. I have to admit it does look very nice and feels comfortable to hold. Although the stylus is nicely balanced, I do wish it were heavier. Its light weight doesn't really match its luxury look in my opinion.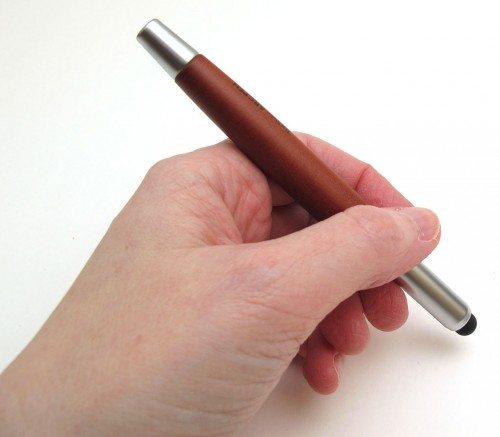 The Stylus ARCPEN works and feels just like every other capacitive stylus that you've used in the past except for one important thing… You have to be mindful to the way you hold it. As mentioned above, wood is a non-conductor. That means if you grip the ARCPEN only in the wooden area,  it will not be recognized by your tablet or phone. It works best when some part of your fingers is touching the metal section on the end.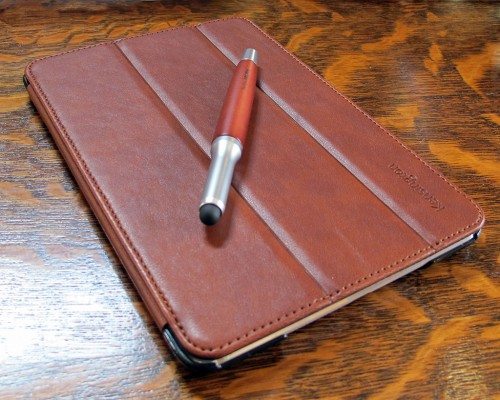 At almost $50, the WHITE STONE The Stylus ARCPEN is not a frivolous purchase. As long as you hold it correctly, it doesn't work any better or worse than a generic $5 Targus type stylus. It certainly looks nicer though and I can see it making a classy gift that anyone would appreciate.
Product Information
Price:
$48.00
Manufacturer:
WHITE STONE
Pros:

Handsome design
Includes a protective leather sleeve
Free worldwide shipping

Cons:

Works well only when held properly