We use affiliate links. If you buy something through the links on this page, we may earn a commission at no cost to you. Learn more.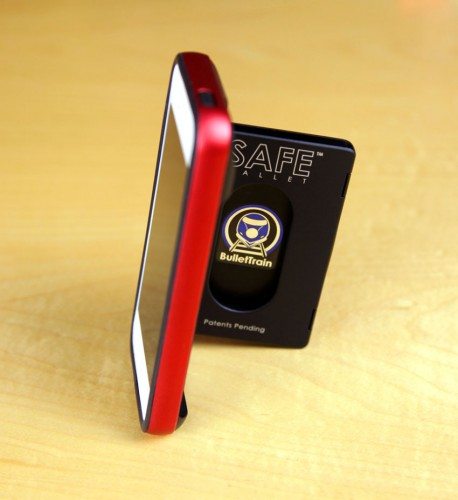 Several times I have watched my husband pull a few cards or dollar bills from his wallet just before going out and leave the wallet at home. He also always has his phone on him. Why not put the two together? Several companies have put out different models of cell phone cases with an attached card holder, and so far they seem to be getting better and better. The latest one I have come across is the SAFE Wallet case by BulletTrain, which was recently fully funded on Kickstarter.
BulletTrain claims that this case is different than the others because they started with a wallet and then added a compartment for the phone. They also made it so the wallet section of the case can also be used as a kickstand, allowing you to watch videos on your phone without the need for a separate accessory. It is compact, but spacious enough to allow for two credit cards, a drivers license, and two house keys. A hidden compartment allows for a small item such as a folded up dollar bill. The SAFE Wallet is set to ship out to backers in April, comes in five different colors, and will available for the iPhone 4/4S and 5 for $39.