We use affiliate links. If you buy something through the links on this page, we may earn a commission at no cost to you. Learn more.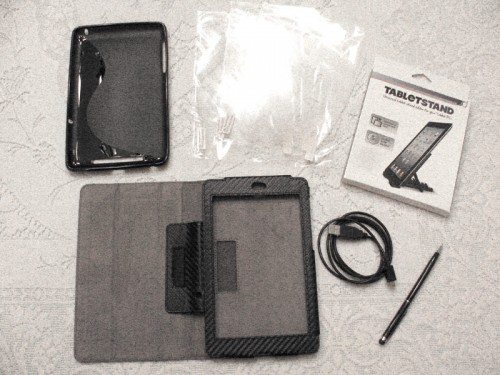 With the exception of my cellphone, no other gadget spends more time in my hand than my Nexus 7. I use it for gaming, email, web surfing, social media engagement, music, videos, RSS reader, Skyping, and as a bedtime alarm clock. I am always looking for accessories for it.  Kinda like those people who are always buying clothes for their poodle. That's me with my Nexus.  Sortof.  Well, anyway, when I spotted the Ultimate Nexus 7 Accessory Pack from MobileFun, I jumped.  How can you pass up something labeled as "ultimate"? So was it ultimate? Let's find out!
The Ultimate Pack includes a capacitive stylus, micro-USB cable, foldable stand, 3 screen protectors, and 2 covers. I was like a kid in a candy store when I opened the pack, anxiously  wanting to try them all.  Which one first? Choices, choices… Let me post my comments about each of the items, along with pictures of them.
Covers
Ah, the search for the elusive tablet cover. They are as numerous as promises from members of Congress. To me, your choice of tablet cover is a very personal one. An awesome cover for one person would be a silly choice in another person's opinion.  And these two tablet covers are very different. The first one is a FlexiShield skin that is rubbery and fits tightly on the Nexus. It has cut-outs for all the buttons and ports and it feels great in your hand. This has turned out to be the cover that I use daily because it protects the tablet and I  hardly notice it. It's even textured on the sides to enhance your grip when holding it.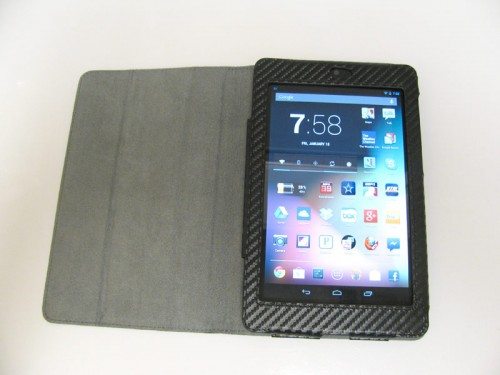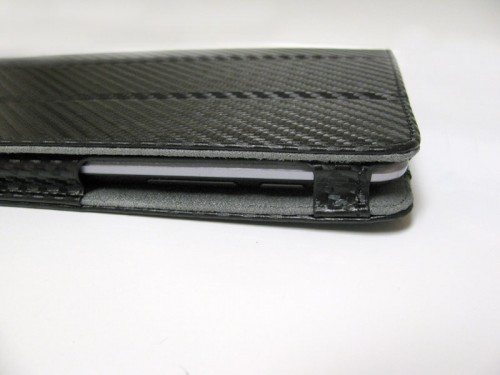 The second cover is a leather-like cover that has shades of Apple's Smart Cover. The part that covers the screen folds in numerous places and it has hidden magnets inside that hold it closed and automatically turns the tablet on when you open the cover.  Very nice touch.
When you fold the cover back, you have about a half-dozen ways to fold it to prop up the tablet. I have included several pictures. All the cut-outs are there as well, and it does a great job protecting the tablet. I have found that I use this cover when I am traveling because it better protects the tablet when I am carrying it and when it is in my various bags. My only complaint about it is the same complaint I have with similar covers on other tablets. The bezel around the tablet is covered by the edges of the cover so they go almost all the way up to the edge of the usable area of the screen.  So it is harder to swipe downward, for example, to open the Android window shade. This gets annoying after awhile. This is probably the main reason why I use the FlexiShield cover daily – because the bezel is not covered with that cover.
Stylus and USB cable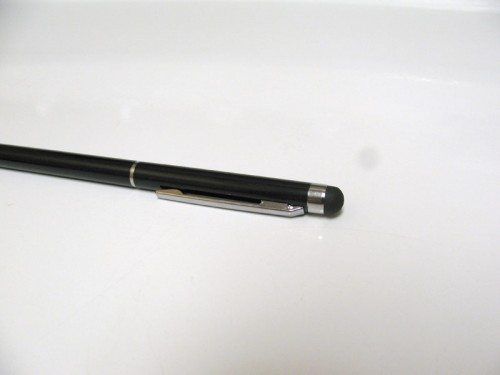 The capacitive stylus is very similar to other styli that you have seen.  It's a pen with replaceable ink cartridges and the rubbery stylus point on the end. I can't say that I use it a lot, but it works just fine. Nothing to write home about here for me.
I am appreciative that a USB cable was included. Since microUSB is fast becoming a widely-used standard, it's good to have these extra cables laying around.
Screen protectors
I didn't take any pictures specifically of the screen protectors because I couldn't get any good close up shots of the clear plastic sheets. I have been a long-time fan of the invisibleSHIELD protectors and use them on just about all my gadgets. As luck would have it, I had not put one on my Nexus yet. The pack came with 3 screen protectors, and honestly, the quality of them isn't as good as invisibleSHIELD.  The first one I tried to put on the Nexus didn't work for me. There were too many bubbles, and I spent so much time trying to push them out that the corners of the protector ended up curling on me and not staying on the screen. So I trashed it and started over. I spent extra time on it and the end result pleased me. There are still some small bubbles, but I can live with it. But I still like invisibleSHIELD better.
Foldable stand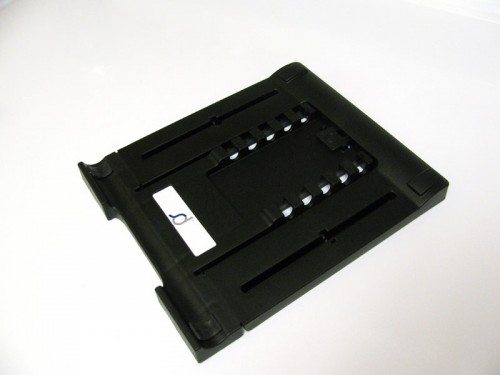 The foldable tablet stand is probably the cheapest item in the pack. I honestly think that it will be the first thing that breaks. I do however really like it. You can adjust it to numerous angles, and there are rubber pieces on the feet that hold the tablet in place. It also folds completely flat, which makes it easy to store and carry with you.  I use this stand at work every day with my Nexus though, so it doesn't travel very far.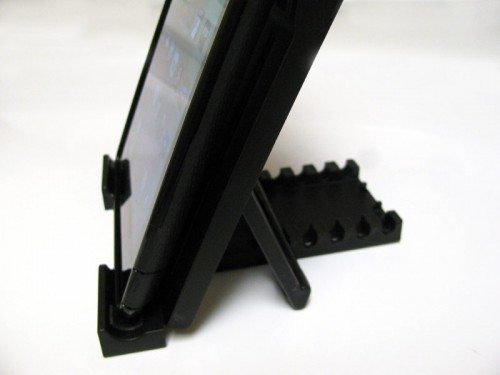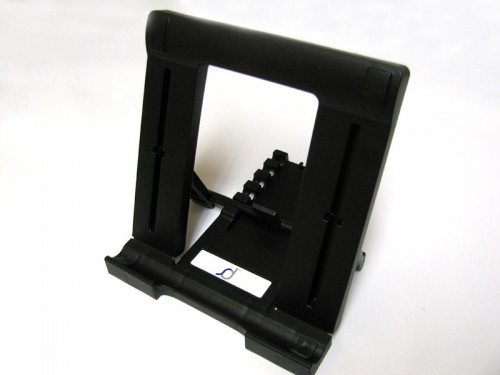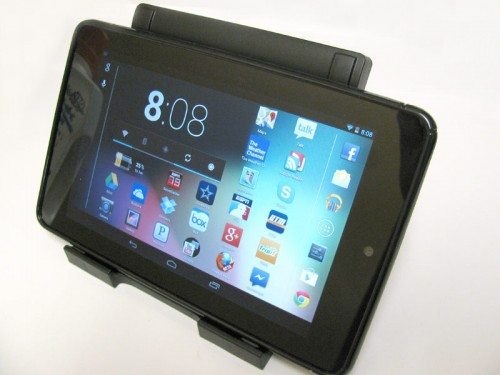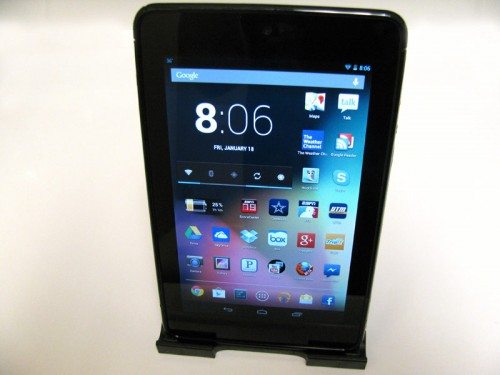 Bottom line
For the price of $39.99, this accessory pack is a great value, honestly. I think for the two tablet covers alone, this price is fantastic. All the other items are just icing on the cake. Grab this while you can.  Is it ultimate?  Yep.  And if you're looking for more Nexus 7 accessories, take a look at MobileFun.

Product Information
Price:
$39.99
Retailer:
Mobilefun
Pros:

Great value
Multiple cases

Cons:

Portable stand is a little cheap