We use affiliate links. If you buy something through the links on this page, we may earn a commission at no cost to you. Learn more.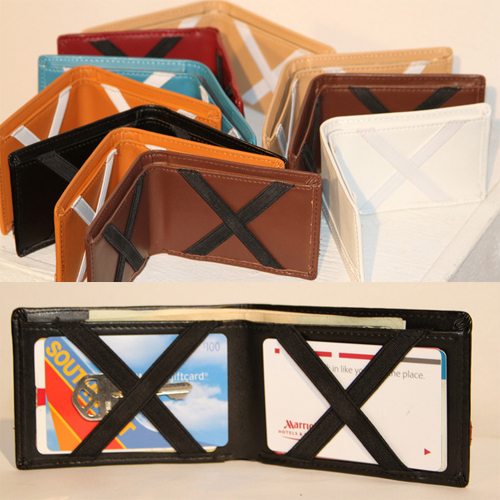 Browse through Kickstarter on any given week, and you'll be greated with no less than half a dozen campaigns for a slimline wallet.  Many of these don't seem to be any more original than a rubber band over a piece of plastic.  What drew my eye to this new campaign for the Articulate Wallet was that it actually resembled a traditional wallet.  It's a leather wallet with slide-out swipe access for a heavily used card/ID on the exterior and criss cross elastic  bands  for holding additional cards and even a key in the interior. Although this appears quite slim (0.39″ thick) in the back pockets of users on the campaign site, there's no indication as to how many cards can be stored while maintaining that same degree of slimness.  Unlike many other slim wallets, there is no fixed limit on the amount of cards able to be contained by the elastic bands.
The campaign was already fully-funded in seventy-two hours post-launch, so they're currently looking into stretch goals like additional custom colors and a RFID blocking panel.  There is still a month to kick in additional funding; right now $30 will get you a leather wallet in one of an assortment of colors and $75 will allow you to fully customize the wallet in terms of color, stitching, band, and even add an embossed logo or text.  The Articulate Wallet can be funded from now through March 20th on Kickstarter.