We use affiliate links. If you buy something through the links on this page, we may earn a commission at no cost to you. Learn more.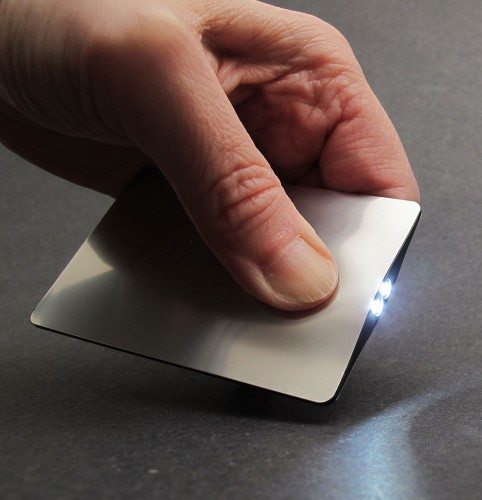 Iain Sinclair is known for their wallet sized gadgets like the Cardsharp credit card knife, which I reviewed last fall. They recently sent me their EON Classic Flashlight to review. The EON is another credit card sized device that can be stored in your wallet, enabling you to carry a flashlight with you at all times.
Note: Images can be clicked to view a larger size.
Product Specs
Size: 85.6 x 54 x 2.2 mm
Weight: 27 grams
Bulb: Twin 3mm superbright white LEDs from Nichia, Japan (approx 20 Lumens, 378,000 mcd)
Light life: 168 hours (continuous)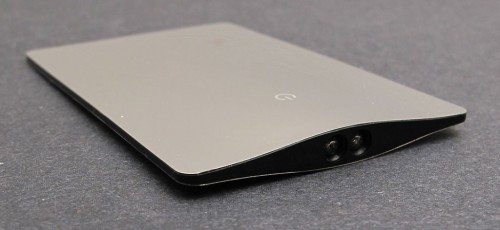 The EON Classic has an injection molded plastic chassis with brushed stainless steel plates attached to the front and back. It looks sleek and cool when you first take it out of the package, but stainless steel tends to attract grease and fingerprints, so it starts to look a little smudgy quickly thereafter.
This flashligh is sealed so that you can't replace the batteries or the dual LEDs. That means that once the batteries die, the flashlight turns into trashcan fodder. That won't happen for a significant length of time though. The EON is powered by 3 CR2025 batteries that have a 5 year+ shelf life and can provide up to 168 hours of continuous illumination.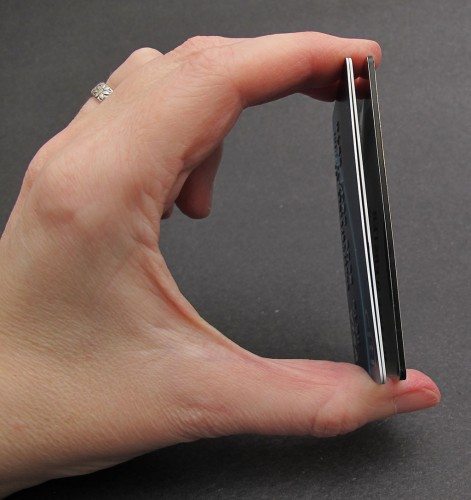 As you can see from the image above, the EON is the same length and thickness as 2 credit cards… at least on the edges.
Never miss one of our posts again. Sent MON, WED, and FRI with the latest gadget reviews and news!

The LED end of the EON is thicker. Is it just me, or does it remind you of a stingray?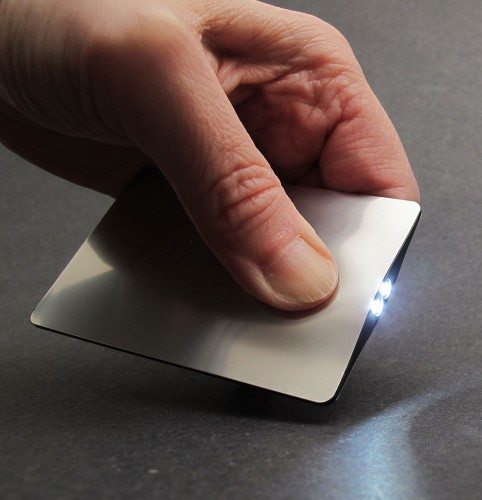 To turn on the flashlight, you squeeze the EON between your fingers where it has the On/Off symbol near the LEDs. It takes some effort to activate the switch, which must be held down in order for the flashlight to stay lit. I'd much rather have a regular toggle switch than a momentary switch. There's also the fact that it sometimes takes a couple squeezes to figure out where the switch is actually located because you can't feel it with your thumb tip.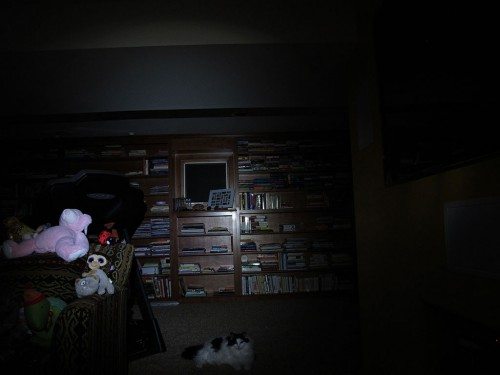 The LEDs are ultra bright and white, easily providing enough light to illuminate a dark room or path. I wouldn't want to use this flashlight for extended periods because you have to keep squeezing it to keep it lit, resulting in sore thumb. It works well for emergencies and quick tasks, but I can't really see myself retrieving the EON from my wallet every time I need to use a flashlight. I'd rather have a light on my keychain or in my pocket.
The Iain Sinclair EON Classic Flashlight looks cool and has a cool design. If you don't mind the fact that you can't replace the batteries and you have to continuously squeeze it to keep it lit, it makes a decent every-so-often type of a flashlight.
Product Information
Price:
£15 (+£2.75 extra per unit for shipping worldwide) / $27.10 US
Manufacturer:
Iain Sinclair
Pros:

No batteries or bulbs to replace
Credit card sized
Bright

Cons:

Can't replace batteries
Momentary switch