We use affiliate links. If you buy something through the links on this page, we may earn a commission at no cost to you. Learn more.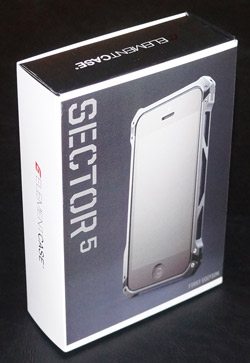 I typically do not use cases with my tech gear, especially Apple products. I prefer using them as the designers intended them, embracing the form-factor and living with the risk of damage. However, with the iPhone 5, I have seen the carnage that a single drop can do – from marring/scratching the black aluminum edging and backplate to destroying the screen. So, I decided to look for a case that provided solid protection, was not too bulky, metal construction, was tech-stylish, and felt as good to hold as the iPhone itself. The Sector 5 by Element Case appeared to meet all of my requirements and more. Luckily the folks at Element Case were willing to send me one of their Sector 5 First Edition cases to review.

The Sector 5 is constructed of 8 CNC machined aluminum links held together with stainless steel fasteners/bolts. This form creates an ultra strong, feather light metal bumper case design. According to Element Case, 'this modular design allows endless customization or upgrade possibilities'.
Without an iPhone 5 in it, the Sector 5 feels very fragile in my hand. I could easily damage/destroy it with a simple squeeze of my fingers. A single screw removal system allows the multi-link design to "unfold" for quick and easy installation. Element Case includes a tool for inserting and removing the stainless steel bolts. Before installing the Sector 5 on your iPhone, Element case advices putting on the Rash Guard II (included) to further protect the edging of the iPhone.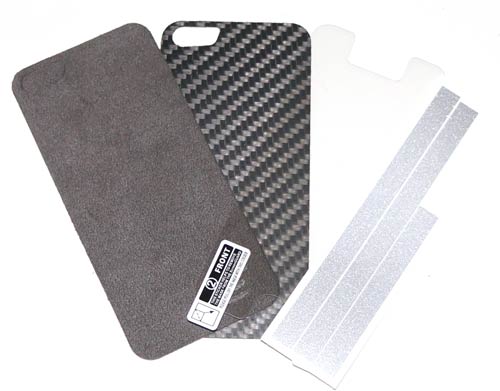 Element Case also includes two back shields (gray felt and carbon fiber) and a front screen protector in addition to their sliver and black Rash Guard II's.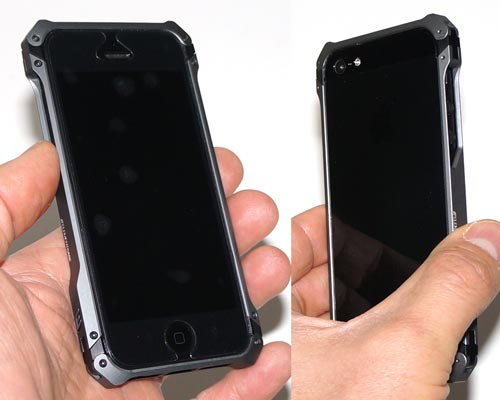 When the Sector 5 is on the iPhone 5, everything firms up and gains a great deal of strength, although there is some flex on the right side of the case if squeezed. It makes the iPhone 5 much more grippable and less slick.
Never miss one of our posts again. Sent MON, WED, and FRI with the latest gadget reviews and news!

The top of the Sector 5 has a push through power button.

The left side allows access to the mute switch and volume buttons. The buttons are recessed making them a bit more difficult to manipulate.

The bottom of the case has cutouts for the Lightning connector, speakers, mic, and audio plug. Straight plugs work well with the case, but the 90 degree, L-shaped plugs cannot be inserted in far enough to work.

The right side provides easy access to the sim card slot.
I really like the look and feel of the Sector 5. A friend of mine called it robotic looking. I countered saying it reminded me of a small, handheld Transformer. Either way, its high-tech look will definitely be appealing to many. That said, the Sector 5 does transform the iPhone 5 from being very scratchable to being very able to scratch other items.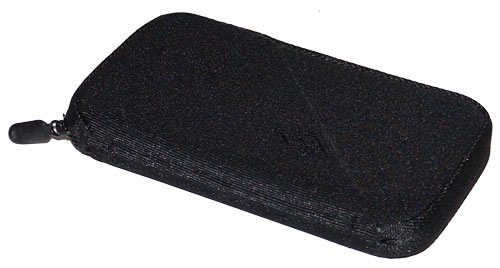 So much so, Element Case includes a small zippered nylon case to hold the iPhone/Sector 5 pair. Within both of those cases, the iPhone is extremely safe and secure.

The Sector SE (Standard Edition) is available in Gun Metal Grey, Silver, or Black, and all feature a satin Flux Finish. The Sector case is covered by a full 1 year manufacturer's defect warranty. According to Element Case, each component/piece of the Sector case will soon be available in their parts department should you need a replacement piece or want to customize the look of your case.

While the First Edition is still available via special order ($150), Element Case has just released a limited edition Black Ops version of the Sector 5 that looks even better/meaner than the rest :).

Better yet, Element Case has recently announced their new 2013 Ronin 5 line of ultra stylish cases made from Zercote' exotic wood and nickel plated aluminum.
Both are 199.99 and tempt me…
Reception:
I tested signal loss due to the Sector 5 being on my iPhone in my usual places, and found I had great to poor connectivity. In all locations, there was little to no impact to the number of bars I typically have or to my call quality.
Bottom Line:
The Sector 5 is a great case that not only protects the iPhone without adding very much bulk or weight, but does it in true tech style. Case in point, a few days ago I was counting my lucky stars I had this case on my iPhone. I was changing to go for a run when my phone slipped out of my pocket and fell just shy of 2 feet onto the concrete and tile floor below, landing on a corner edge – very scary. Not only was my iPhone 5 perfectly fine, but there was not a dent or scratch on the case itself. There was a moment of relief and amazement that made me realize my preference of going caseless might not be the best thing for my smart devices.
With the price of the Sector 5 beginning at $139.95, it is definitely a premium/luxury accessory for your iPhone, especially considering you can find plastic/silicone bumper cases on the Net for a couple of bucks. But in the case of the Sector 5, you are getting what you pay for – a finely machined, well finished, perfectly fitted CNC machined aluminum bumper case that provides an excellent look and protection for your iPhone.
Product Information
Price:
$150
Manufacturer:
Element Case
Requirements:
Pros:

- Perfectly fitted for iPhone 5
- Provides excellent protection
- High-tech design/styling
- Includes Rash Guard II protection and nylon zipper case
- Little to no impact to reception
- Includes screen protector and back shields
- One year warranty

Cons:

- Expensive
- Can scratch other gear