We use affiliate links. If you buy something through the links on this page, we may earn a commission at no cost to you. Learn more.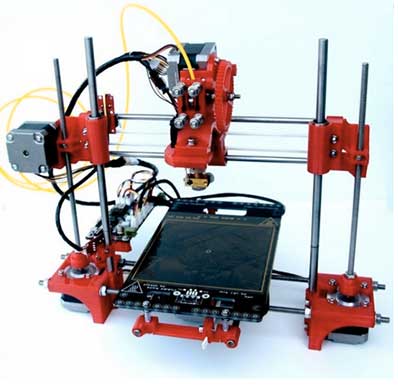 I have no idea what I would make if I had a 3D printer at my disposal, but I just know I want to play with one… The new Portabee 3D printer is an attractive option because it's reasonably priced at $480 unassembled (don't worry, there's no soldering involved and only takes a couple of afternoons to build). Add $200 to that price if you aren't up to the task of assembling it on your own. Weighing in at 6.2 lbs, the Portabee is portable and can be taken apart very quickly and stored in a laptop bag. Their pitch:
We have developed our own simple and minimal 3D printer, derived from a vast wealth of reprap heritage, and are trying to break into the market with some neat engineering and an attractive price point.

Enhancing some key aspects such as machine balance and axis stability gives us an edge of other existing kits. Most importantly, we have made our machine portable.

Our aim is to distribute a portable, efficient and robust 3D printer, capable of performing at the level of the industry standard for fused depositation (on par with ultimaker.com) for under 500 bucks.
What would you make or have you made with a 3D printer?