We use affiliate links. If you buy something through the links on this page, we may earn a commission at no cost to you. Learn more.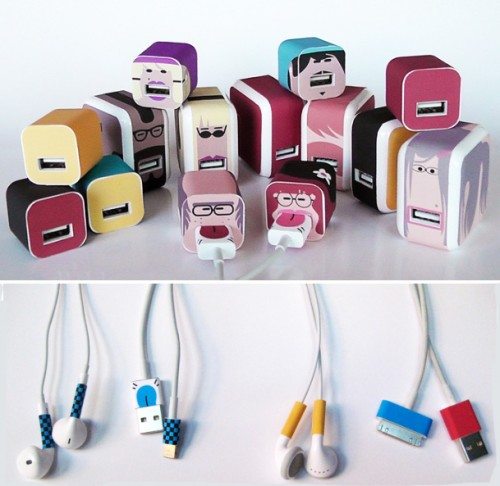 This Kickstarter project is already more than fully-funded, but you still have until Nov 25 at 1:00pm EST to get in on the first shipment of these labels.  Whooz are designed to quickly identify a charger, charging cable, and even earbuds, and they are available for iPhone/iPod or iPad.  You'll know at a glance which white cable or white earbuds belong to you, and which cable belongs with which charger, too.  Each packet contains four sheets of labels for the AC charger, the USB charging cable, and even your earbuds.  You can get solid colors or labels with faces for either device type.  The labels are printed on vinyl for strength, and they are removable without leaving sticky residue behind.  Pledge $10 for one pack of labels, in your choice of iPhone/iPad and solid or face design.  If you pledge $100, you can get a set of labels with your likeness on them.
The cable labels will only work with  Type A "American-style" cords, but they will work with the new Lightning cable or the 30-pin connector cable.  The headphones labels work with both the old white Apple earbuds and the new EarPods headphones, but you'll need to be careful not to cover over the noise-cancellation holes on the EarPods.  Estimated delivery is in December 2012 for the standard labels or January 2013 for the customized labels.