We use affiliate links. If you buy something through the links on this page, we may earn a commission at no cost to you. Learn more.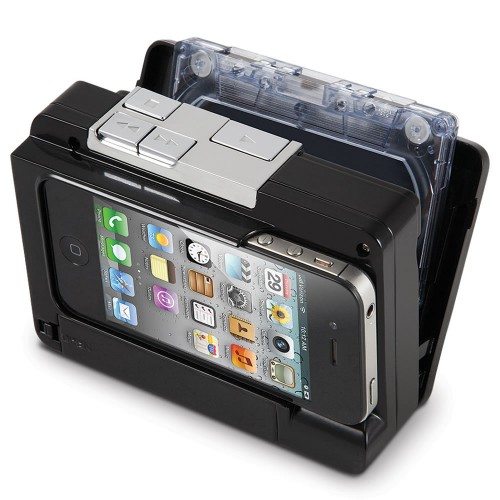 Who's still got mixed party tapes that you made up in the 80's and you haven't gotten around to getting the digital equivalents (or can't find digital equivalents :))? The Cassette to iPod Converter from Ion makes it easy to convert those old tapes, complete with pops, clicks and hiss. 🙂  Simply load the free app, insert your cassette, plug in your iPhone or iPod touch and press play.  You can even still listen to your tapes via the audio output jack.  The converter will work with Windows PCs as well.  It's probably smaller than some of the original Walkmans at 4.5 x 3.25 x 1.25 and weighing 8 oz. 🙂
It's available at B&H Photo for $69.99.