We use affiliate links. If you buy something through the links on this page, we may earn a commission at no cost to you. Learn more.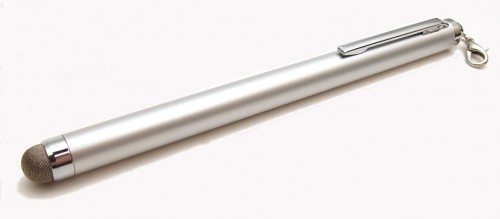 I have been trying out another stylus with my iPad. This one is the BoxWave EverTouch Capacitive stylus with a new type of tip that I've not seen before called FiberMesh. Is the BoxWave EverTouch stylus just another clone of the Targus stylus or is it a step up? Let's take a look.
Note: Click the images in this review to see a larger view.

The BoxWave certainly looks very similar to the Targus stylus. Side by side you can see that the BoxWave is slightly longer and has a slightly wider diameter. Other than the size differences, my first impression of the BoxWave is that it is very light weight. Almost too light weight in my opinion. On my digital scale, the BoxWave comes in at .4 ounces, while the Targus comes in at .6 ounces. .2 ounces doesn't sound like much, but in hand, it's noticeable. Although I prefer a stylus with a little bit more weight to it, the fact that the BoxWave is feather light isn't really a deal breaker.
Both have a pocket clip and a loop on the top for a lanyard.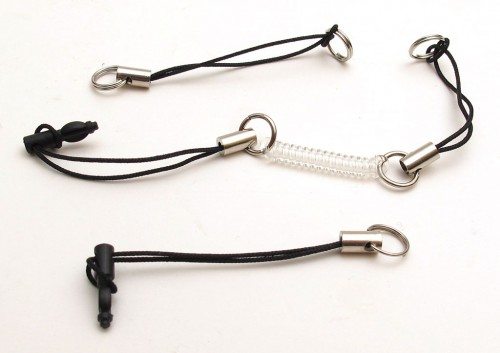 Included with the BoxWave are 3 different lanyards. A 2 inch lanyard that has a small plastic plug that can be inserted into the headphone jack of your device, a 12 inch lanyard with an elastic coil and a plastic plug for the headphone jack and a charm ring for attaching to key chains. I don't know about the rest of you, but I wouldn't use any of these lanyard thingies…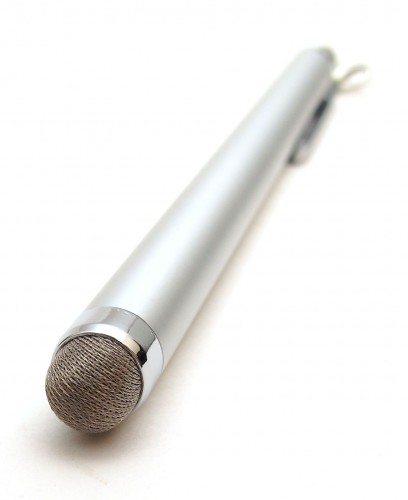 The biggest difference between the BoxWave EverTouch stylus and the Targus stylus is the stylus tip itself. The Targus has a very familiar hollow Black rubber tip and the BoxWave has a FiberMesh tip.  The FiberMesh tip is still hollow like the Targus rubber tip. I think it's just a rubber tip with a capacitive knit material covering it. After switching back and forth between the BoxWave and a Targus stylus in various drawing and note taking apps, I found only a slight difference in the way this stylus feels on the iPad compared to the Targus. The rubber tip of the Targus has a slight drag to it that I never really noticed till I compared it with the BoxWave. The BoxWave stylus glides a little smoother across the screen. It's a very subtle difference that really doesn't make me want to run out and buy several of these styluses for future use.
Bottom line… the BoxWave EverTouch stylus is fine for playing drawing games, making quick sketches and notes. But I would not recommend it for extended note taking and detailed drawings because the tip is too large to see what you're writing/drawing.
Product Information
| | |
| --- | --- |
| Price: | $15.00 |
| Manufacturer: | BoxWave |
| Pros: | FiberMesh tip allows slightly better glide across tablet screen |
| Cons: | Large tip not the best for writing and making detailed drawings |