We use affiliate links. If you buy something through the links on this page, we may earn a commission at no cost to you. Learn more.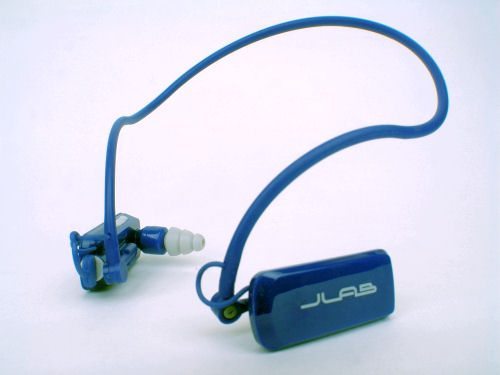 As you run, workout, cycle, snowboard, or do other activities that make you sweat, chances are that you listen to music while you do it. So then you wear your headphones or earbuds to keep yourself entertained. But as the abundance of sweat drips steadily from your sweaty head, your headphones become distorted from the moisture. So whether you wear expensive headphones or the little white earbuds, any form of moisture like sweat, rain, pool water, drink thrown at you by a jealous ex, etc. can potentially distort and eventually damage them.
Introducing the Go 4GB Waterproof MP3 Player Headphones from JLAB. These are a pair of cord-free headphones that have the MP3 player built into them, so there are no wires to fumble with. The wire that connects from right speaker to left speaker is hidden under  the thin, curved, strip of hard plastic that is positioned to contour the back of your head and out of the way. The best feature that the JLAB MP3 player offers is not only is it sweat-resistant but waterproof. You can literally jump in the pool and swim some laps without ruining these headphones. Forget about a little of sweat, gallons of pool water isn't even going to shock this thing. So if you are a hardcore runner or triathlete  or anyone that loves to run or train in the rain, then these headphones are for you.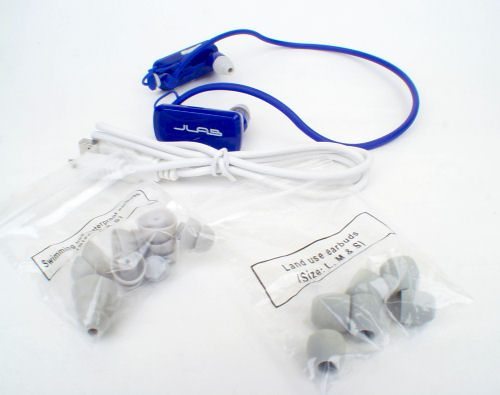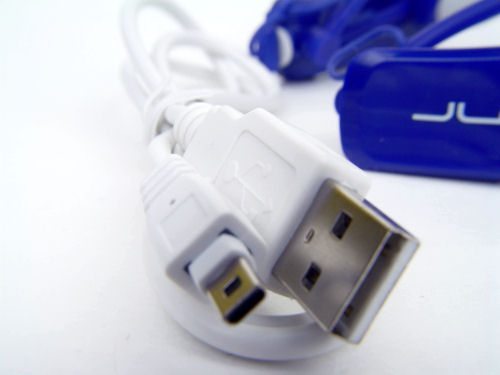 Since these headphones are waterproof they come with 3 tips for water use as well as 3 regular dry tips each ranging from small to large.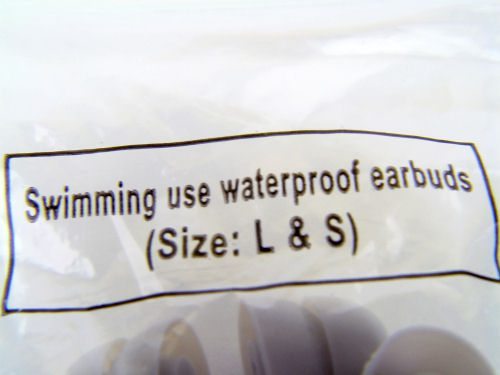 I selected a pair that fit my ears perfectly. The tips that came already attached were too small and went too far into my ear. Did not feel good. But the second tips I tried worked perfectly – almost like a custom fit. Kudos to JLAB for supplying all those extra tips. Other earbuds I have bought only had one extra tip, and the two didn't really feel that much different.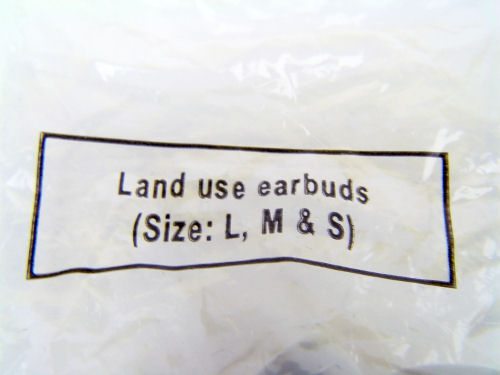 Although the Go is pleasingly lightweight, I wasn't too thrilled about the size of the player itself on my ears. The size of the player felt like the older style Bluetooth earpieces. Kinda boxy and bulky. The bulky profile did not compare favorably with my Plantronics Backbeat 906, which is slimmer in width so it is slightly hidden behind your ears, whereas, the Go is a bit thicker so it sticks further out from your ears.  This is not a deal breaker for me, just preference.
This Go has a 4GB capacity and can hold around 1000+  MP3s.  It also supports WMA files, which are generally smaller than MP3s, so you can actually fit more than 1000 songs on it. That's a lot of music to listen to, so more power to you if you can fill up this MP3 player with that many songs.  One thing I really liked about the built-in MP3 player is its drag and drop feature. With the headphones connected to your computer via the included USB 2.0 cable, you just drag your selected music and drop into the Go folder. Simple.
There are  some nice color combinations like Black/Grey, Black/Yellow and all White. I received the Blue/Silver ones. Very nice.  JLAB makes a 2GB model too; however, it only comes in black.
Never miss one of our posts again. Sent MON, WED, and FRI with the latest gadget reviews and news!
The Go is fully waterproof with an IPX8 rating, which means that it is fully submersible in water so not only can it be used in the rain, but can be used in  pools,  lakes, oceans, in fresh water or salt water, bathtubs, etc.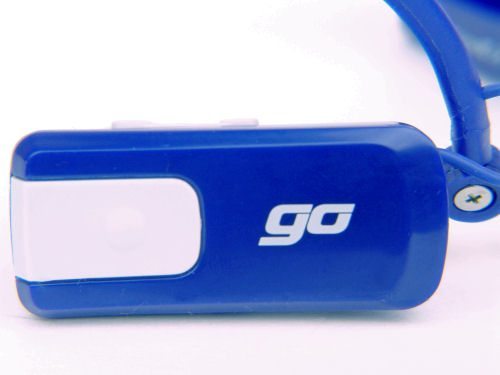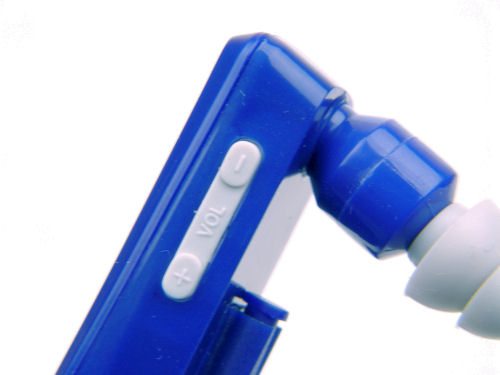 The Go has standard control buttons on the right earpiece. On/Off, Next, Previous, Volume Up and Down.  The power button on the side of the player requires you to hold it down for about 4 seconds to turn on.  So if you happen to have the headphones in a bag or purse, chances are that it won't accidentally get turned on. The volume buttons are on the top and the skip buttons are underneath the unit.
A nice feature that the Go has is the shuffle feature. (Earlier models didn't come with this feature, but you can download a firmware update to get the shuffle feature.)  With the music off, just press the Next button to turn on the Shuffle option, and the music automatically starts playing. The light will flash to indicate that you are in Shuffle mode. To turn off the Shuffle function, just stop the music and press the Previous button.
When fully charged, the Go's lithium-ion battery is listed as having 10 hours of play time. While charging, the light on the Go flashes to let you know that it is charging and stops flashing when it is fully charged. The battery seems to hold up to its word. Now, I haven't worn it for 10 straight hours but have worn them at the gym for 1 to 2 hours at a time and have yet to recharge them. But I'm sure as of the writing this review I will be recharging them soon.
The Go has a port to plug the microUSB cable into. The port is sealed with a small round plug that you unscrew to reveal the microUSB plug. Just make sure you securely screw the plug back in to keep the Go in waterproof condition.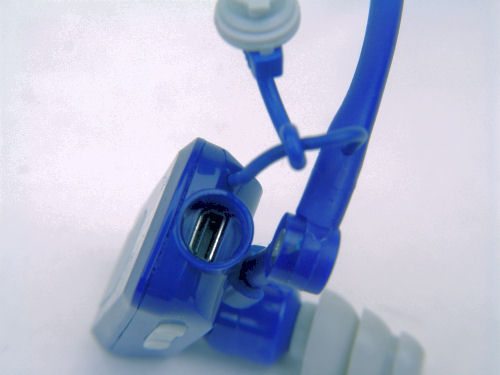 JLAB was kind enough to include an extra port cover in case you lost the original. That's rare to get a lot of extra parts that come with a product. Normally you would have to buy them from the company.  That's a plus in my book.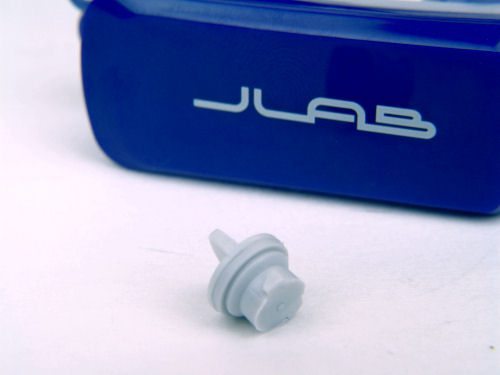 The MP3 player has an okay sound – but not horrible. It is pretty high in treble and a bit tinny. I've read other posts of people complaining that the Wave had a lack of bass but these headphones don't have drivers in them so they won't produce that deep bassy sound. However, keep in mind though, that if you wore these in a water environment like in a pool, you'd probably want to have a little more treble in your music to cut through the dull noise or even roar of the water as you swim.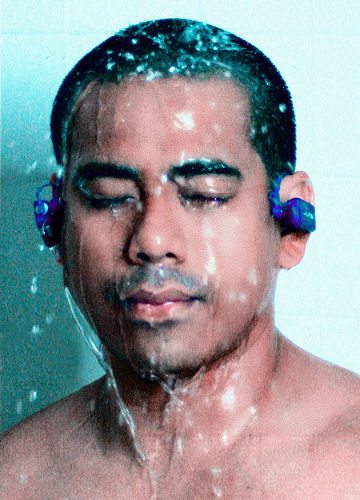 All-in-all, I thought the Go 4GB Waterproof MP3 Player Headphones by JLAB was an exceptional MP3 player.  It's lightweight, waterproof , and has no wires to get tangled or caught on something. There is some extra bulk that other behind the neck or head MP3 players also have, but the waterproof feature alone makes getting the Go worth it.
Product Information
Price:
$59.95
Manufacturer:
JLab Audio
Pros:

Waterproof.
Lightweight.
Holds over 1000 songs.
Long lasting battery.
Simple drag and drop interface.
Various color combination.

Cons:

Slightly bulky.
Lack of bass.