We use affiliate links. If you buy something through the links on this page, we may earn a commission at no cost to you. Learn more.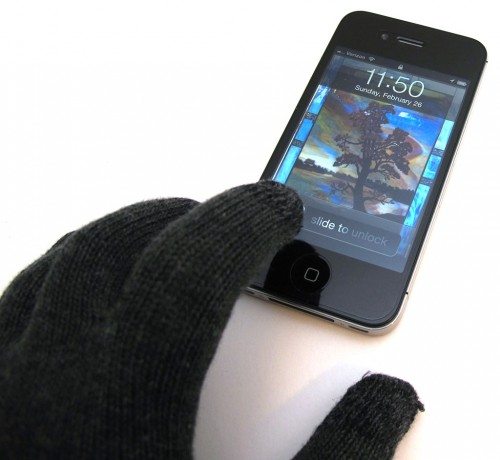 Winters here in Southern Indiana can be pretty brutal. Not this year though. Heck, it was 70 degrees on the last day of February. But in general, temps get well below freezing, which means I have to dig out a pair of gloves every morning for my drive to work. Gloves plus a touchscreen phone can equal frustration when a call comes in. Pulling off your gloves to interact with the capacitive screen means cold hands and unneeded distraction while driving. NuTouch Gloves from NewerTech solve that problem by embedding special fibers in the finger tips that let you use your phone normally and keep your gloves on your hands where they belong.
Note: Click the images in this review to see a larger view.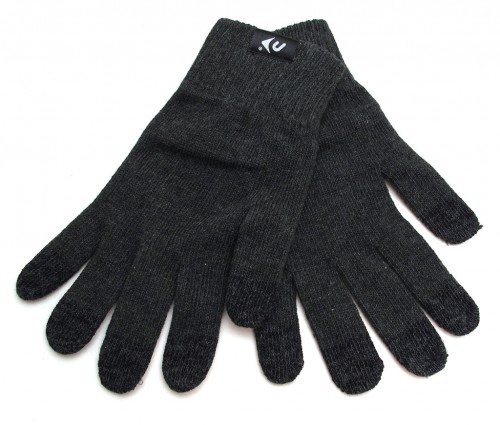 NuTouch gloves are available in sizes Small, Medium, Large and XLarge. They only come in the charcoal color that you see here and are made of a combination of cotton, rayon, spandex and silver nylon. That last fiber is what gives these gloves the ability to interact with capacitive displays. The the branding is minimal, with just one ribbon logo that sewn into the cuff of one of the gloves.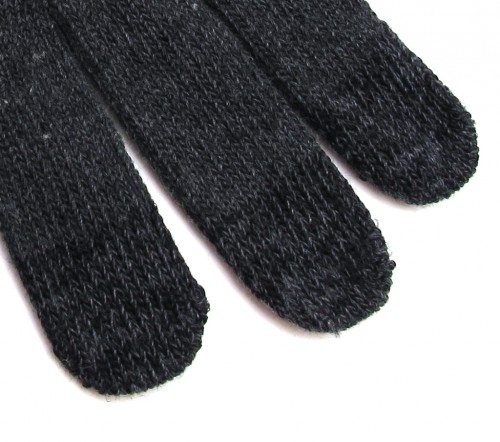 The last inch of each fingertip contains the conductive threads that are woven in so that you can swipe, tap and scroll your iPhone, Android phone or tablets as you normally would.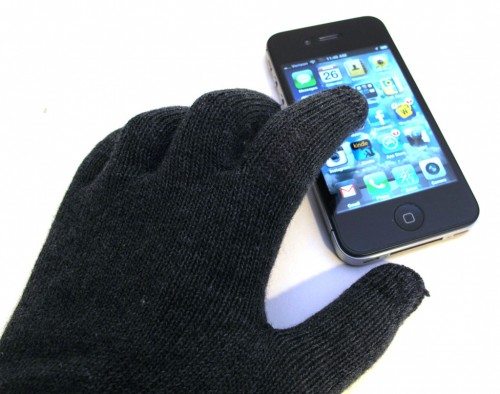 You don't have to press any harder than you would if you weren't wearing the gloves. Everything works the same as your naked fingertip.
How do they feel? They are soft and stretchy and really don't feel any different than other gloves that look similar but don't contain special conductive threads.  I wouldn't recommend these gloves to protect your hands from cold for an extended period of time as they really aren't thick enough for that task. But I've been using the NuTouch gloves for a couple of weeks and find that they will easily keep my hands warm during cold morning drives, outdoor walks, etc. And I love that I don't have to pull off my gloves to make or answer a call anymore.
Product Information
Price:
$19.99
Manufacturer:
NewerTech
Pros:

All 10 finger tips have conductive thread
Works great on capacitive displays
Soft

Cons: