We use affiliate links. If you buy something through the links on this page, we may earn a commission at no cost to you. Learn more.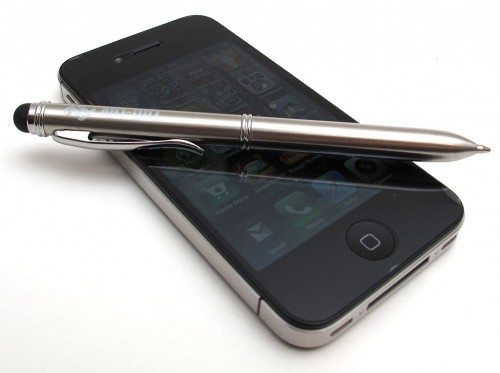 I am on a quest to find the best all around stylus that I can use for drawing and writing on my iPad and / or iPhone. The latest one that I've had the opportunity to review is the StyleUs Touchpen from Tuff-Luv. It combines a capacitive stylus with a Black and Red ink pen.
Note: Click the images in this review to see a larger view.

The StyleUs stylus has a brushed silver aluminum body with a steel pen clip. It's only 4.75 inches long and given the fact that it has two ink pen tips, it has a surprisingly small body that will be discreet in your shirt pocket.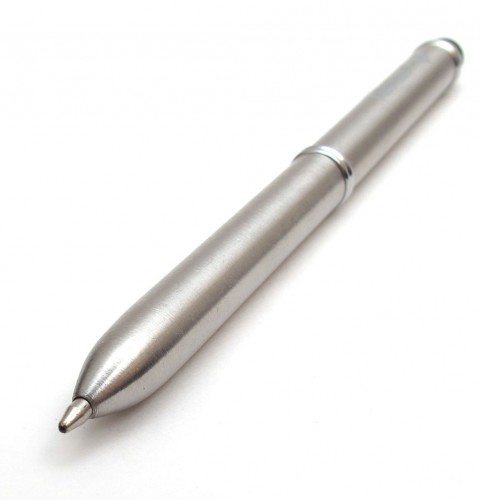 This is a multi-function pen that includes two ink tips and a capacitive stylus tip. The Black and Red ink pen tips are accessed by twisting the barrel. Turn in between to retract the tip. As a pen, the StyleUs is light weight but has good balance. Both pen tips write smoothly with no ink blobs.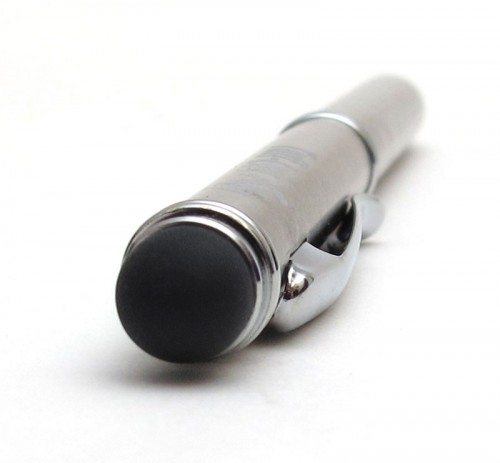 The top has a built in stylus tip that will work with any capacitive display like you find on the iPad, iPhone and Android tablets. The tip is a soft nub that feels hollow and will compress like a ball if you press it. It works fine for tapping on-screen buttons, selecting icons, etc. For jotting quick notes it works pretty well, but I wouldn't want to use it to enter lots of ink notes as it sometimes skips. This might be due to the way the tip compresses. If you're familiar with the Targus Stylus, it has the same type of tip. It's not optimal for drawing as the tip is too wide to really see what you're doing for detailed sketching.
The Tuff-Luv StyleUs Touchpen is a nicely priced simple stylus that can be used with your favorite capacitive device. The fact it also houses 2 ink pens makes it a better buy that similar styli in its price point. It's not my favorite stylus by a long shot, but if I were choosing between it and the Targus Stylus, I'd pick the Tuff-Luv for the added functionality.