We use affiliate links. If you buy something through the links on this page, we may earn a commission at no cost to you. Learn more.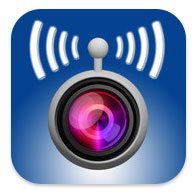 AirBeam is an app that will turn iOS devices (iPhone, iPod touch or iPad) into a real-time video surveillance system with motion and sound detection. This system is quick and easy to use, but there are a couple caveats to setting things up, so let's take a closer look.
Note: Click the images in this review to see a larger view.
The biggest issue with AirBeam other than the fact that it's priced at $3.99, is that you'll need two iOS devices (one with a camera), if you want to set up a camera to view remotely. You'll only need to pay the $3.99 once though. After that purchase, you can load it on all your other devices for free. The app is universal, so it looks good on the iPad too.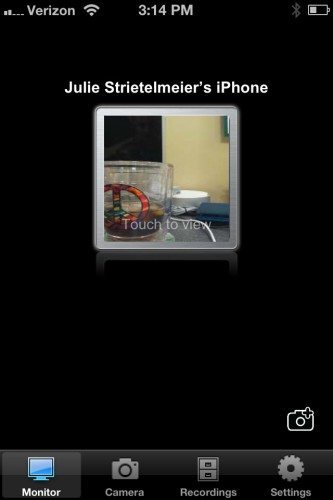 As far as configuring the application goes, it's about as easy as it gets. Install AirBeam on two devices, tap the camera button on one device and the monitor button on the other. Done. As long as you're on the same WiFi network, you'll see a thumbnail of the remote camera on the monitoring device.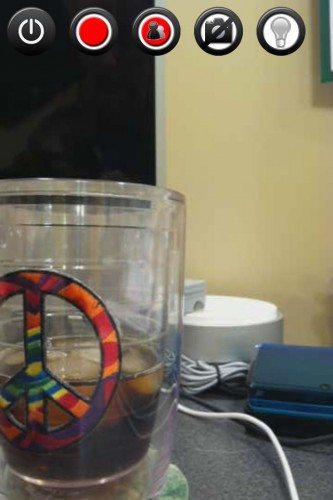 Tapping that thumbnail image, pops it up into a full screen viewer. In viewing mode you have several buttons at the top of the screen that will allow you do things like record live video, toggle motion sensing, toggle the camera on / off and activate the remote LED flash.
Video quality is pretty good at 640×480 resolution and up to 30 frames per second. Audio streaming is 16bit 44kHz CD quality. There is some latency, but it's not bad at all. I would say that the video quality is nicer than some of the dedicated systems I've reviewed.
Never miss one of our posts again. Sent MON, WED, and FRI with the latest gadget reviews and news!
AirBeam is an easy way to setup a baby monitor or a camera watching out the front window for a delivery person. But the biggest problem with this app is that it's designed to be used on your local WiFi network. If you leave an iOS device in camera mode and then drive down the road with your iPhone, you won't be able to view the video using your phone's 3G… Ok, you might be able to… IF you want to goof around with your WiFi router's settings and forward a specific port to another port. AirBeam's site alludes to this fact, but doesn't offer any instructions on how to do it. I have never forwarded a port on my Linksys WRT54G router, so I had to google for the instructions, which seemed simple enough. I did so, but afterwards was not able to view the video from my iPhone through a 3G data connection…  It's possible that I did something wrong, but I don't think so. When I load the forwarded port address in a web browser on my iMac, I can see a bunch of garbage loading on the screen. But when I'd try that same port on my iPhone inside the AirBeam app, it will say it is trying to connect but after a few seconds it will give up.
AirBeam is fun to play with, but until I can easily monitor the video remotely with my Phone both at home and on the road, I'll just stick to my DropCam system which I can access from any browser, iPhone or Android phone.
Product Information
Price:
$3.99
Manufacturer:
Appologics
Retailer:
iTunes
Pros:

Easy to setup / use
Has motion and audio monitoring

Cons:

Port forwarding on wifi router required to access camera using 3G