We use affiliate links. If you buy something through the links on this page, we may earn a commission at no cost to you. Learn more.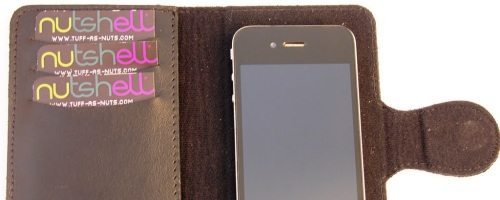 New Zealand's Nutshell Corporation makes a series of cases for handheld devices called "Tuff-as-Nuts". Gadgeteer Mike Reigel verified that the name was appropriate back in 2003. They combine that reputation with an interesting fastener in a tough wallet case for your smartphone.
The main body of the case is a nice piece of gorgeous leather with a rich but subtle smell. The inside is a soft fabric that is Velcro compatible. There is a magnetic tab, and pockets on the opposite side for bills, cards, etc. The logo and other info is embossed on the pockets and does not appear anywhere outside.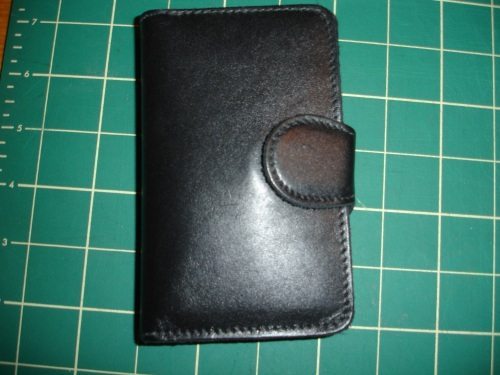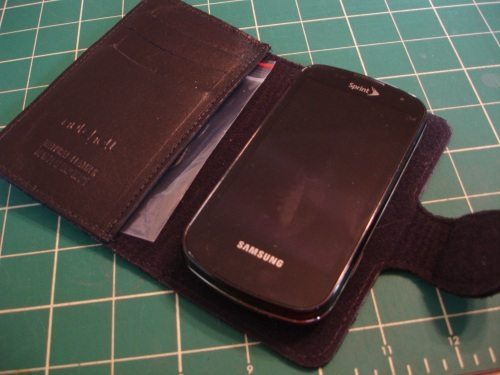 The big difference in this case is a 'Micro-fine Velcro Pad'. This interesting stuff features a self-adhesive pad of the 'hook side' that is dang near flat! The barely there hooks snag securely into the soft fabric lining the case- it almost looks like magic! Try as I might, I could not really do justice to it with a photo.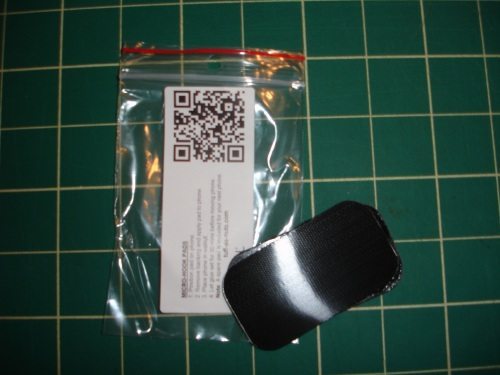 This pad barely adds anything to the back of the phone- even as a pocket-carryin' guy, the pad rarely caught or interfered, or even felt odd at any time. Yet, it holds very securely in the case. I like this stuff well enough that I am searching for a source for some of my own projects. (I believe it is this stuff- Velcro Ultra Mate.)
OK, so… tough- check. Good looking- check. Interesting element with the thin Velcro- check. How is it in use?
Obviously my experience with the Samsung Epic will be different than your experience with your phone, but I found this wallet to be a bit chunky.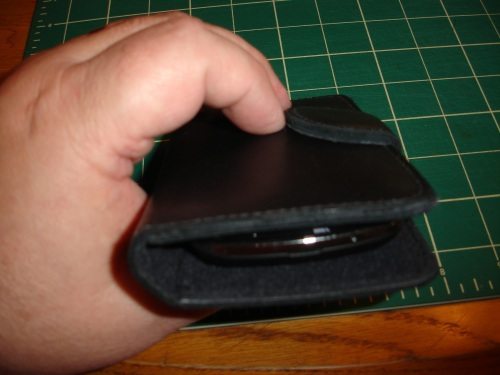 My phone is thick enough that the magnetic tab does not lay flat on the cover. If I press down by the tab…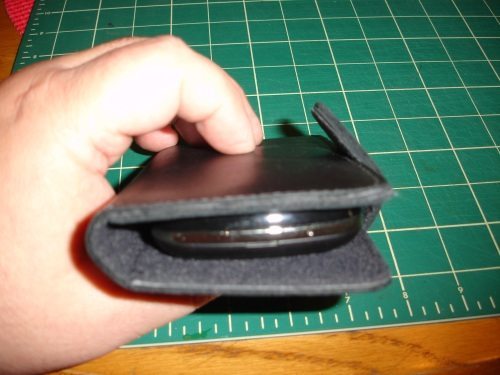 POP! The tab just pops off. It would be fine with a thinner phone, but the Epic is just pushes the boundaries a bit. In fact, I dislike how the Epic fits in most cases- it is already a tad thick and the case just makes it worse.
Beside this rather minor issue (even with the so-so fit, it still works fine), this is a terrific case- well-made, protective, and incredibly durable… although whether it is worth $59.95 is up to you.

Product Information
Price:
$59.95
Manufacturer:
Nutshell Corporation
Pros:

Tough
Attractive
Well-made
Interesting fastener system

Cons:

Does not fit thicker phones as well